A tree preservation law that some view as the most comprehensive in the state was unanimously adopted by Cherry Hill Township Council on Wednesday night.
The new ordinance, which will go into effect in about 20 days, requires commercial property owners to pay $100 for a tree removal application before cutting down trees. If the downed trees are not replaced on the property, a contribution must be made to the new Cherry Hill Tree Fund, which will pay for new tree planting around the town.
Homeowners can remove up to three healthy trees a year on their property, but not in public rights of way, without replacement. They also need to file a removal application, but there is no charge.
» READ MORE: Cherry Hill's tree law up for vote June 15; county, utilities now included, more flexibility for residents.
Sean Mohen, executive director of the TriCounty Sustainability Alliance, told Council members that he shared a draft of the ordinance with tree experts across the state and the reaction was excellent. The environmental organization works with citizens and municipalities in Burlington, Camden and Gloucester counties.
Mohen, who grew up in Cherry Hill and now lives in Oaklyn, said he ran the draft ordinance by one statewide expert who remarked that it is "the most comprehensive tree ordinance in New Jersey." He said the Cherry Hill ordinance could be used as a template for similar laws in other communities throughout the state.
Council President David Fleisher said the ordinance has three objectives: keeping Cherry Hill green, holding developers accountable and maintaining flexibility for individual residents.
Fleisher called the law "the new rules of the road," noting: "This specifically gives us teeth to enforce against contractors who may be in violation."
Council worked with the Township Environmental Board to craft the ordinance and the board will have a role with the Department of Public Works to implement the law.
"These provisions are groundbreaking here in Cherry Hill and we're very encouraged," Lew Gorman, of Garfield Avenue, told Council members. Gorman is chair of the Environmental Board.
Martha Wright, of Munn Lane, said she would like to see the Township strengthen the law's provisions covering entities such as the state Department of Transportation and Public Service Electric and Gas Co. However, township officials have said a Township has little control over state agencies or utilities, which are governed by the state Board of Public Utilities.
Wright said the law is "long overdue" and she credited Council members and Community Development Director Cosmas P. Diamantis.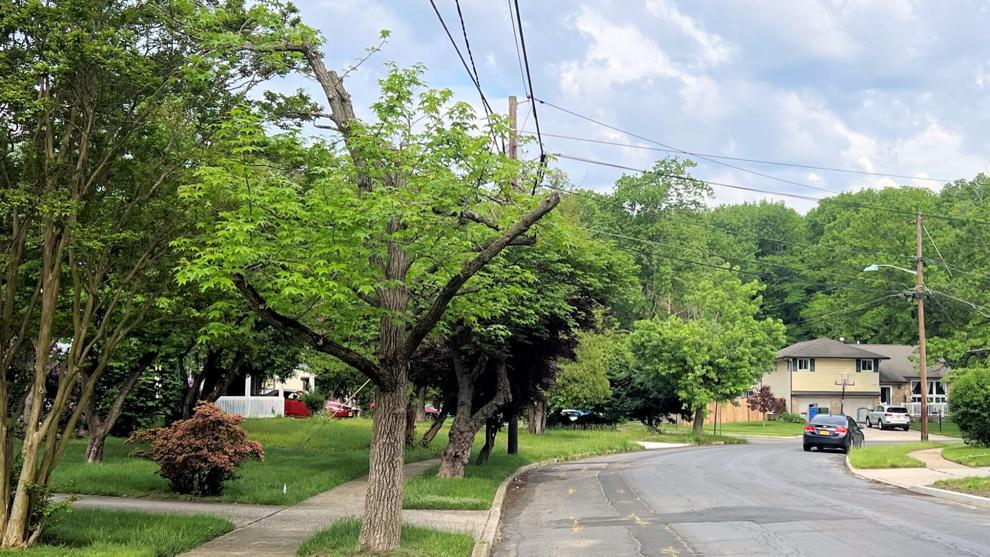 When the Township decides where to deploy its Tree Fund money to plant new trees, the priority should be an equitable distribution of plantings across town, advised Yolanda Lorenz, of Edgemoor Road.
Trees can impact both the quality of life and the value of homes, she said. Some neighborhoods in Cherry Hill are more tree-rich than other neighborhoods, Lorenz added.
Lorenz's street is in the Kingston section, where PSE&G has severely trimmed many trees to prevent them from interfering with power lines.
Rena Margulis, of School Lane, said many trees under utility lines have been "butchered" by PSE&G. 
"They are so ugly that they harm property value," Margulis told Council, saying that the law should permit people to replace ugly, severely trimmed trees in rights of way.
Diamantis said the Township Department of Public Works can work with residents addressing those situations.
Some residents complained that the draft of the law went too far in dictating what they could do on their own property. In the revision, a $25 tree removal application fee for residences was removed. Commercial property owners still would be charged $100 for an application fee.
A removal permit would be required for trees five inches or larger in diameter at 4½ feet above ground level.
Under the ordinance, residential properties would need a tree-replacement plan when more than three trees in a 12-month period are proposed for removal, whether in healthy or poor condition. Commercial properties need to file a plan for any trees removed.