---
Cherry Hill's proposed tree preservation law now states that Camden County and utilities are "encouraged" to file a plan with the Township when they want to remove or extensively trim trees, according to a revision of the draft law.
The law, up for a public hearing and adoption at next Wednesday's (June 15) Township Council meeting, also "encourages" them to consider replacement planting elsewhere in Cherry Hill.
An earlier version of the draft ordinance did not specifically mention the county, a public utility authority or a utility company, as it now does.
"We think this is making an important statement with these government entities that preserving our trees and keeping Cherry Hill green is a priority of ours," Council President David Fleisher, who has led the charge for a new law, told 70and73.com in an interview on Tuesday afternoon.
Township Community Development Director Cosmas Diamantis, in the same interview, noted public utilities and the county operate under state rules and are beyond the Township's control.
But the Township can reach out to the state-regulated entities to foster a cooperative environment, he said. "It's better than being adversarial," he added. 
Fleisher said Cherry Hill will not be shy about asking the county and utilities to pay for tree replacement.
"By memorializing our position on trees in the ordinance it gives us greater standing when we're having these discussions," he said.
Public Service Electric & Gas (PSE&G) has been cited by residents as overzealous in trimming or removal of trees near power lines in neighborhoods and along major roads.
Some residents have complained that the law would go too far in dictating what they could do on their own property. In the revision, a $25 tree removal application fee for residences was removed. Commercial property owners still would be charged $100 for an application fee.
A removal permit would be required for trees five inches or larger in diameter at 4½ feet above ground level.
Under the ordinance, residential properties would need a tree replacement plan when more than three trees are proposed for removal, whether in healthy or poor condition. Commercial properties need to file a plan for any trees removed. 
If the removed trees are not replaced on the property, the residential owner needs to contribute $175 to the Cherry Hill Tree Fund and commercial owner needs to pay $300, according to the law.
The Tree Fund is created in the new law to collect fees for trees removed and not replaced on the property, with proceeds used to pay for trees to be planted elsewhere in town.
Under the earlier version of the draft ordinance, the Township could also use the Tree Fund money for "maintaining trees on public property within the Township, and/or for removing trees on public property deemed hazardous, dead, and/or in poor condition." Those spending options were removed in the final version of the law and now the Fund would finance only purchasing and planting trees.
One exception from getting a permit and making a Tree Fund contribution is the removal of a tree that is deemed an "Imminent Threat," the law states.
"People want to make sure that Cherry Hill remains green, that there are strict controls on developers and that individual residents have flexibility to do what they deem appropriate on their properties, within reason," Fleisher told 70and73.com.
»READ: The full ordinance on the Township website.
Clearing invasive tree species has been exempted under the draft law's most-recent revision. 
"A Tree Removal Permit is not required for the removal of invasive tree species," the revised law now states. 
Many trees and plants designated as invasive, or nonindigenous, species in New Jersey were originally planted in the landscaping of homes or businesses.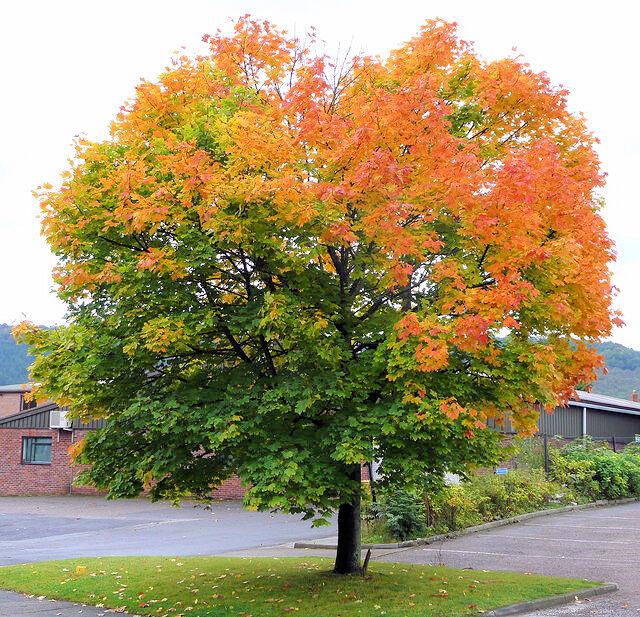 "Introduced ornamental plants are a major source of nonindigenous species that aggressively invade natural plant communities in New Jersey; Japanese barberry, Japanese honeysuckle, and Norway maple being three conspicuous examples," according to a 2004 study of nonindigenous plant species in New Jersey by the state Department of Environmental Protection.
The Township Public Works Department, with the Environmental Board, would determine what goes on the list of invasive tree species, according to the law. Would, for example, the Norway maple — a deciduous tree popular on residential properties that can grow to 60 feet or more — be included on the Township's "okay to cut" list?
Diamantis said many of the invasive species are smaller in size and less than five inches in diameter, so their removal would not need a permit.