With the whine of a chain saw, Public Service Electric & Gas in February eliminated a 167-year-old relic in Voorhees: A towering tulip poplar tree outside the former Glendale United Methodist Church that had been awarded both state and federal historical protection.
A month later, the utility returned and cut down the tree's twin, also historically preserved, at the front of the property on Haddonfield-Berlin Road.
PSE&G maintains that at least the first tree was in poor condition and that it informed Township officials of its findings. Township officials, who did not visit the site to inspect the trees, then requested that the utility saw down the other tree, according to a PSE&G statement prepared for 70and73.com.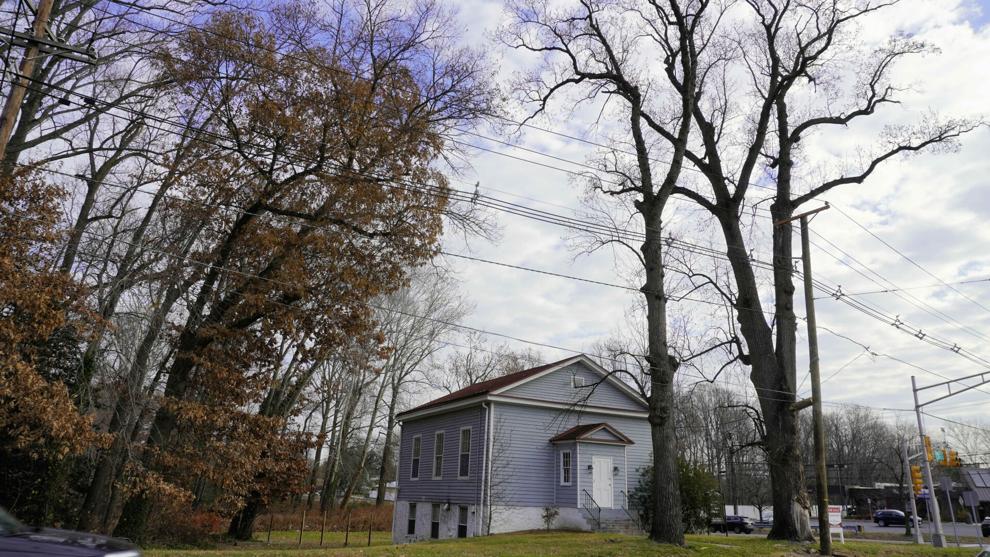 What is not clear is whether PSE&G or the Township officials involved in the decision were even aware that the trees, along with the church building, in 1995 had been awarded the special status by the New Jersey Register of Historic Places and the National Register of Historic Places. Ironically, the historical protection was sought by the congregation when Camden County threatened to fell the trees to widen the road.
A marker outside the church makes clear the status of the trees, which, if read, should have prompted at least more discussion before the utility fired up its chain saws and took down the trees.
That marker notes: The two trees "were threatened twice by county road widening projects in 1987 and 1998, but the plan to cut down the trees was denied by the New Jersey Historic Sites Council."
So much for protection. Today, two stumps sit on either side of the walk leading to the entrance of the church, which has been for sale.
The sad tale of the two trees planted six years before the beginning of the Civil War is emblematic of the continuing disappearance of mature trees across South Jersey. 
In some cases, developers clear-cut properties and eliminate decades of growth. Sometimes it is road crews downing trees to make way for improvements.
Or sometimes it is utilities, such as PSE&G, pruning trees or eliminating them completely when they come too close to power lines. The leading electric utility in this area of South Jersey has come under fire from residents of Cherry Hill for cutting too much.
Communities in 70and73 Land have been aggressive in preserving open space, from smaller projects like the 12 acres that Moorestown is buying on Garwood Road to the 1,300 acres of Evesham Township's Black Run Preserve.
But preserving pockets of land here and there in a community does not ensure that there is green from mature trees in the parts of town in which we actually live or shop.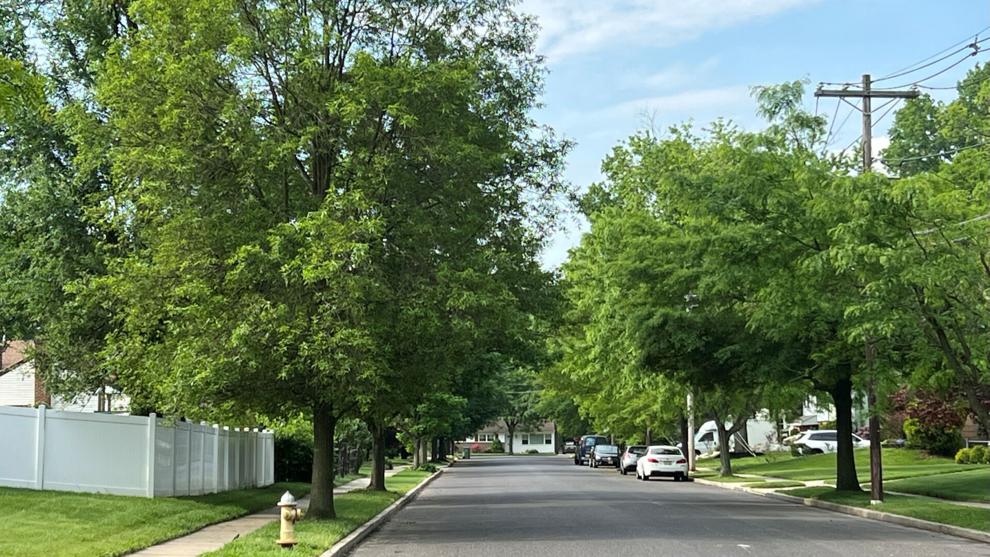 Writer Sarah Kobos said it well in her article "The Magic of Tree-Lined Streets" on the website of Strong Towns, a nonprofit devoted to smart development: "Simply put, trees matter.  And I don't mean those shrubs people stick in parking lots to fulfill the landscaping requirements of the zoning code.  I mean real trees.  The kind that line sidewalks and create canopies over the street.  The kind that turn inhospitable environments into pleasant places for people."
Clear-cutting 591 trees
In Cherry Hill, one PSE&G project, a plan to build an electrical substation on what was Congregation M'kor Shalom property on Evesham Road, will require sawing down 591 trees. The Cherry Hill Zoning Board of Adjustment approved that project in March. While it is in Cherry Hill, the project will affect residents in Evesham and Voorhees because the property borders those towns.
Plans for the PSE&G site called for planting 44 new trees, but, after meeting with Township officials, the utility agreed to plant about 100 new trees on the property, John Futey, the landscape architect representing PSE&G, told the zoning board at its meeting.
The wholesale removal of trees is not the only concern, according to some Cherry Hill residents.
"It's called butchering, it's not even trimming," community activist Anne Einhorn of Edgemoor Road said of PSE&G's tree work in her Kingston neighborhood, where she has lived for 35 years.
Einhorn said she was told the Township has no control over PSE&G's trimming.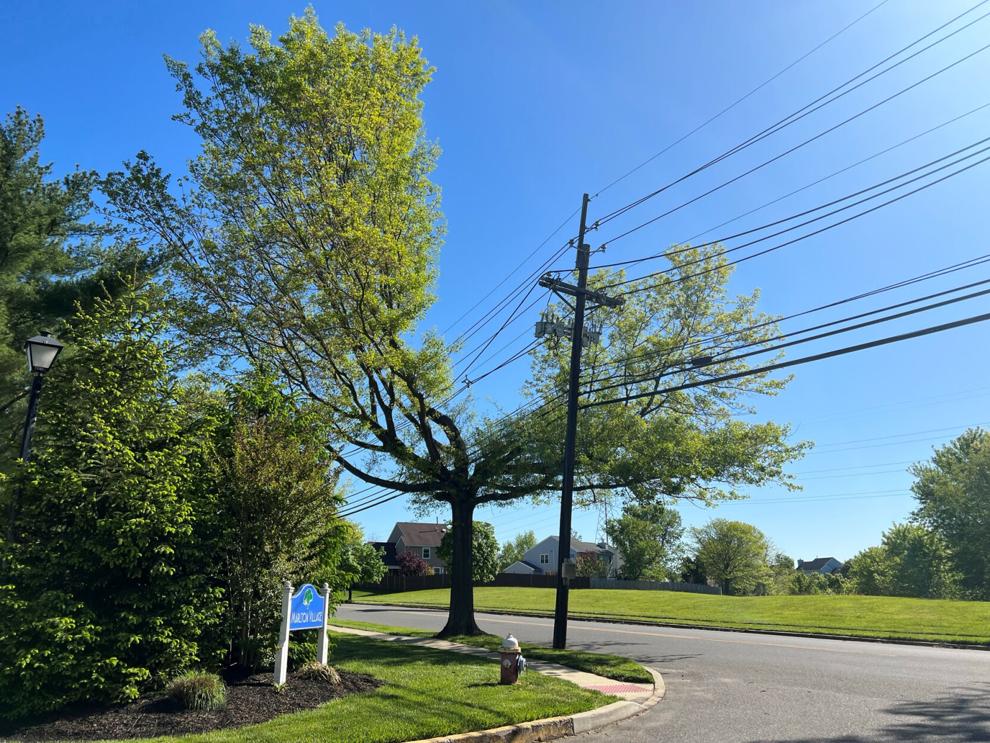 PSE&G explains its trimming program on its website, under one section called "Preventing Outages One Branch at a Time." Diagrams show how trees are trimmed to accommodate the power lines.
Across 70and73 Land, this has given rise to a new tree "species" — the Y Tree. When the utility's trimming does not kill the tree, its branches and leaves often form a "Y" with the electrical distribution lines in the middle. Other trees are pruned more dramatically, at times leaving only sawed-off branches leading from the trunk.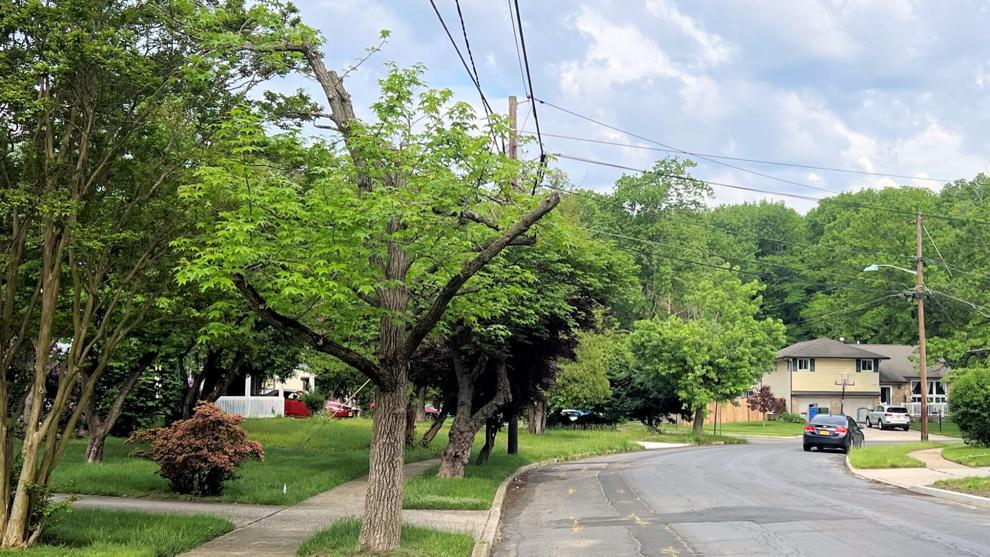 Drive through the Erlton section of Cherry Hill on Route 70 and you will see the effects of years of such trimming: trees have had most of their branches amputated. But, look fast, because the trees, deformed as they are, have been marked to be removed by the state Department of Transportation to accommodate a Route 70 improvement project.
Cherry Hill's tough tree preservation law
Should a diseased tree, putting the public in danger, be taken down? Of course. Should utilities like PSE&G be diligent in keeping our power on and preventing fallen limbs from pulling down lines? Definitely. Do roads need to be widened and made safer as the suburbs grow? No argument there.
But in suburbs that are not lush with trees, more discretion and discussion are needed before turning on the chain saws. 
Town leaders in Cherry Hill are trying to do just that, proposing a tough tree ordinance that has requirements for donations to a Township tree-replacement fund and provisions to fine those who indiscriminately take down trees.
»READ MORE: Cherry Hill's existing tree law.
»READ MORE: Cherry Hill's proposed, tougher tree law.
The new Cherry Hill law was approved in concept, or by title only, by Township Council at a March 14 meeting. The Township has since drafted a tree-preservation ordinance, which was scheduled for a vote at last Monday's Council meeting.
However, Council President David Fleisher, who has led the charge on the tree law, on Monday said more tweaking is necessary, so a public hearing and decision were postponed until the June 13 meeting.
"The indiscriminate, uncontrolled, and excess destruction, removal, and cutting of trees upon lots and tracts of land within the Township may result in increased municipal costs to control drainage, increased soil erosion and sedimentation, decreased fertility of the soil, decreased local groundwater recharge, increased seasonal temperatures, decreased air quality, increased dust, loss of wildlife habitat and change in visual character," the proposed Cherry Hill law notes.
"Township Council desires to regulate the removal of trees within the community, to preserve the maximum amount of non-invasive trees in the community to the extent practical, and to cause reforestation of areas where trees have been removed," according to the ordinance.
The new law would protect non-invasive trees that are five inches or greater in diameter at chest height. A tree-removal permit would be required if someone intends to trim more than 30% of the protected tree. It applies "whether in healthy condition, poor condition, or dead," according to the law.
Cherry Hill's law casts a wide net to cover who is responsible when trees are removed.
"The property owner is not only liable, but also tenants, business owners and a contractor who removes trees from properties without following the proper procedure," Community Development Director Cosmas P. Diamantis. told Council at its May 9 meeting.
For trees removed with permission, but not replaced, a contribution must be made to the Cherry Hill Tree Fund, which Council established at Monday's meeting. Money from the trust fund may be used only for tree replacement and reforestation.
One tree at a time
No matter how much reforestation goes on, one thing is clear: Planting a sapling as a replacement for a mature, 50-foot healthy tree seems like a bad trade. But at least replanting is provided for, even if our children's children are the ones who will enjoy the new trees as full trees.
Suburban residents have shown they prize what they view as iconic or landmark trees in their towns.
In Mount Laurel in 2020, residents urged the Township to save just such a tree in the middle of a farm field on Route 38, near Ark Road.
Builder Delco Development LLC of Willingboro was appearing before the Planning Board for approval to build 600 market-rate apartments, townhomes and age-restricted, affordable apartments on 67.9 acres at the site.
Delco agreed, and drew its development plans around the tree, which gets its own island near the entrance of the complex. This week, the tree stood alone in a sea of dirt as land-moving equipment prepared the site to build.

Two historical trees are gone forever
Unfortunately, no one came to the defense of the two, 167-year-old poplars in Voorhees that no longer exist.
The application by the church to the National Register of Historic Places emphasized the importance of the two trees.
"The most significant feature in the landscape, however, is a pair of one hundred and forty year-old towering tulip poplar (Liriodendron tulipifera) trees flanking the front walk," the application states. "Although the lower branches of these trees were surreptitiously removed by County workers in December 1994, these trees still convey the formal sense of entry intended by the Church's builders in 1855."
PSE&G will not say if it knew the trees were historically protected or if the utility contacted the state before downing the trees.
Spokesman Tony Garrihy said in a statement that, on January 3, a PSE&G forester inspected the first poplar tree and "he assessed the tree to be in very poor condition and in danger of catastrophic failure."
In his statement, Garrihy added: "Our findings were shared with Voorhees Township officials, who concurred that the tree should be removed, and this work commenced on February 16.  On February 18, Voorhees Township officials requested that we remove a second at-risk tree located nearby.  Work to remove the second tree was completed on March 11."
Although the trees were protected, it is unclear whether PSE&G's removal of them violated the New Jersey Register of Historic Places Act and constituted an encroachment. 
Last December, Voorhees Mayor Michael Mignogna told 70and73.com that the Glendale church, trees and land are "important part(s) of the history of Voorhees."
"The property, including the building and the trees, is historically protected," he said in an emailed statement for a 70and73.com article on the church sale. "Any proposed change to the building or land would first need State Historical Commission approval."
Mignogna said in an email early this month that the Township was unaware of the initial PSE&G work on the 167-year-old trees outside the Glendale church building.
"Once the trimming was completed, the (PSE&G) arborist determined that the first tree was unsafe and should be removed since it posed a safety threat and might collapse. It was then agreed that a second nearby tree that had been trimmed by PSE&G was at risk and should be removed for safety concerns," Mignogna said.
In Cherry Hill, the new tree law would have no jurisdiction over PSE&G and its trimming program.
However, developers who intentionally or accidentally remove trees without permission would be subject to fines and would have to pay into the Tree Fund.
Just such an "oops" angered some Cherry Hill residents when a contractor removed two trees that were to be preserved at a Cooper University Health Care parking lot on South Union Avenue. Township officials reported that Cooper did not update its demolition plan after promising at a December 2020 Planning Board meeting not to remove the two trees.
The demolition company, in addition to tearing down a house to make way for parking, also cleared the two trees.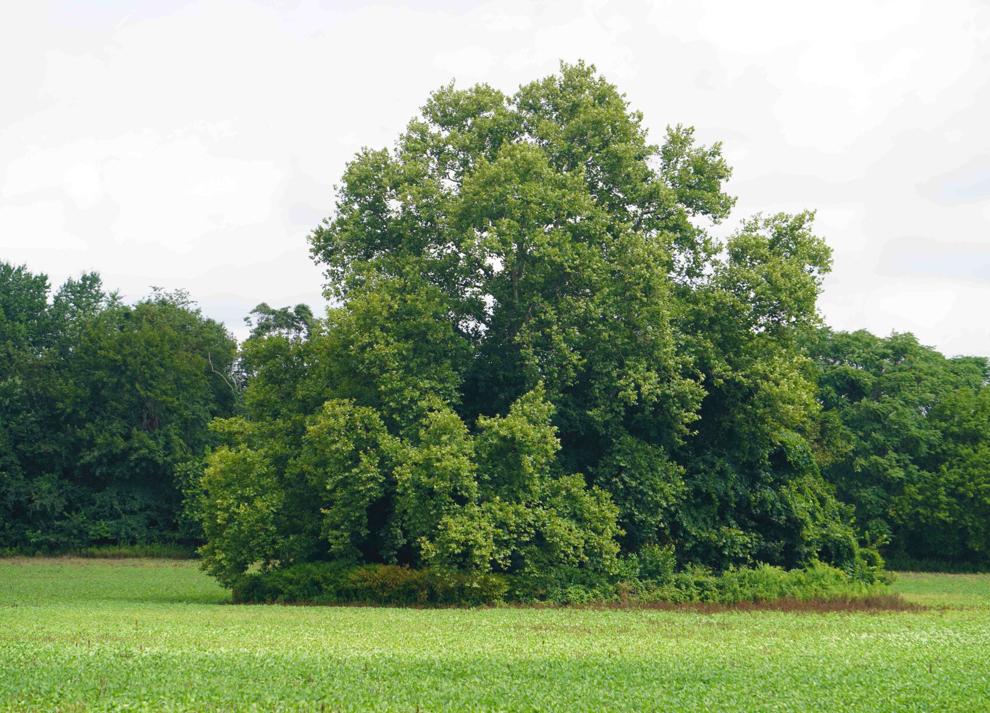 ---
Commentary | 70and73 Land is a column that provides context and perspective in a commentary, rather than news story, format. If you have ideas for the Commentary, send an email to contactus@70and73.com.