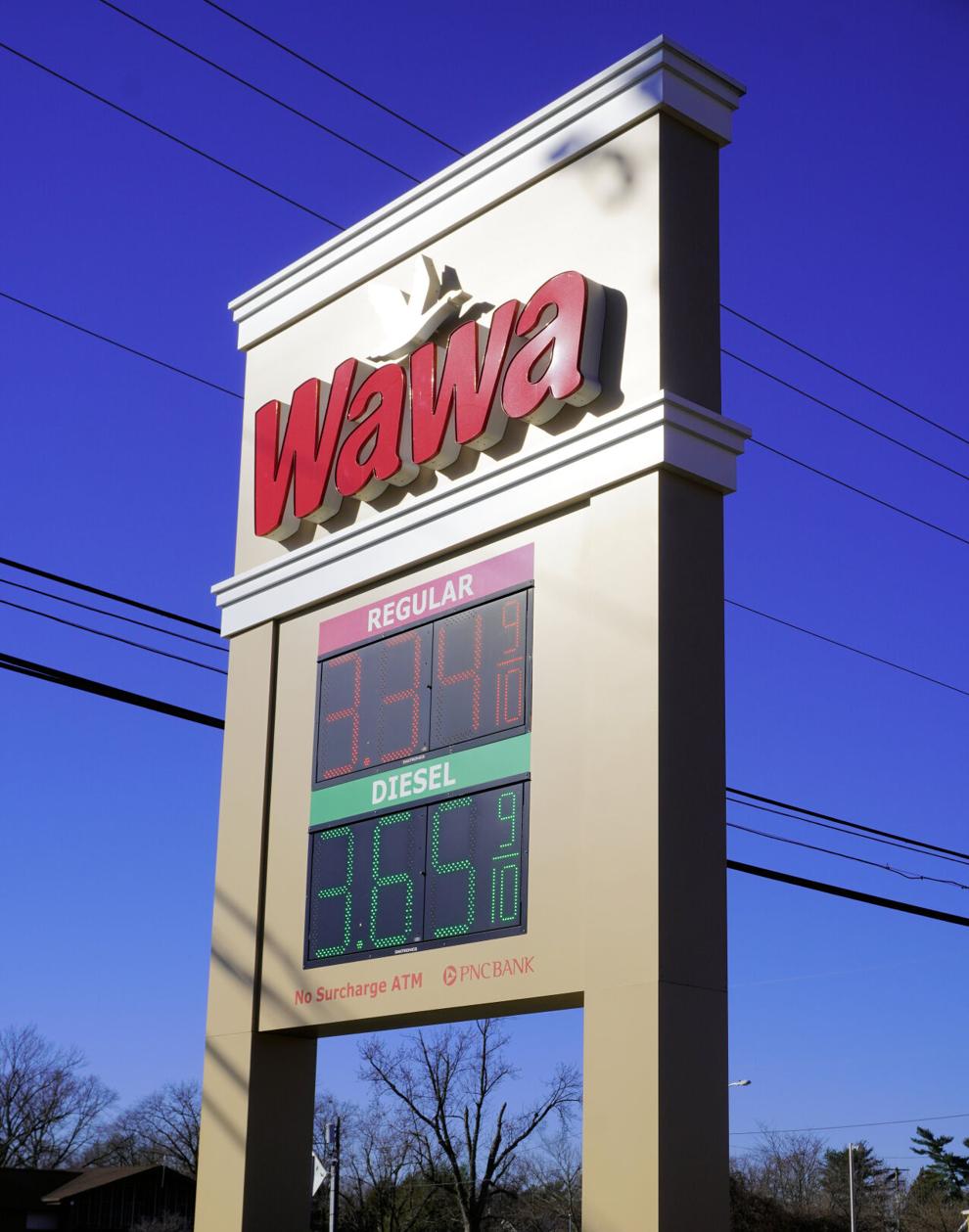 A Super Wawa convenience store and gasoline station near the intersection of Route 73 and Kresson Road in Voorhees was approved by the zoning board in a 5-2 vote Thursday night despite protests by residents who were concerned about traffic issues.
Board members who voted to grant the use variance, bulk variances and approve the preliminary and final site plans said the Wawa is a permitted use on the property. The use variance is for a Wawa driveway on Kresson Road, not the Wawa itself. 
Voorhees Route 73 Development Group LLC is the developer and applicant for the Wawa project. The landlocked lot and the lot fronting Route 73 in Evesham are owned by VRI-W-J&J Voorhees II LLC, which lists the same address at 701 Route 70 East in Evesham as the developer. Because part of the property is in Evesham, it also will need approval in that township.
A home and lot at 505 Kresson Road owned by Walter Heil and Bobbi Jean Heil will be purchased and razed to build the driveway entrance and exit on Kresson Road.
Board members voting yes were: Robert Weil, Lee Cohen, Hal Willard, Balrup Hundal and Alina Tulman. Members Manuel D. Leoncio and Karanveer Pannu voted against the plan. The plan needed five votes to pass.

"Wawa is permitted to be there and we're just talking about the driveway. They're not asking for permission to be in a commercial zone. They have that right," Tulman said of her yes vote. Other members approving the motion echoed her sentiments.
She added: "It's not that we're disregarding what the residents are saying. ...I think the residents are asking us to do something that really is not in our jurisdiction. Wawa cannot be blamed for all of the issues that currently exist."
But the board members against the approval were moved by the testimony of residents.
"I think the needs of the residents outweigh in this matter," Pannu said of his no vote. He said the board needs to look at the safety issues and the outpouring of concern.
"There's enough traffic on that road already," Leoncio said of Kresson Road, explaining his no vote.
Residents testifying continued to express concerns over traffic safety on Kresson Road, as they have at previous meetings. 
Zoning Board engineer Rakesh R. Darji of Environmental Resolutions Inc. of Mount Laurel told board members that both Route 73 and Kresson Road are busy roads.
"That's why Wawa wants to be there," said Darji who added that the developer had improved its design for Kresson Road to mitigate the traffic impacts and promote safe access.
One change to the plan was enlarging the median separating the in and out driveways on Kresson Road. That allows the design to further discourage drivers from making a left turn onto Kresson Road when they leave Wawa, the applicant's representatives said. The only permitted turns are a right-turn exit to Kresson Road from the driveway and both left- and right-turn entrances into the driveway.
Nicholas Verderese of Dynamic Traffic LLC, of Lake Como, Monmouth County, the developer's traffic engineer, testified that he was told by Camden County that it plans to reduce the speed limit on Kresson Road near Route 73 to 35 miles an hour from the current 45 miles an hour. He said he was told by county officials that change was going to be made with or without a Wawa. 
The Rabinowitz athletic field on Kresson Road is less than a half-mile from where the Wawa driveway will be. Dawn Geller of Hidden Acres Drive testified she was worried about her children and others who use the field and will be attracted to walk or bike to the new Wawa.
While the developer will install a sidewalk near the driveway, it will not go to Rabinowitz field, so children will need to walk or ride in the street.
Patricia Egerton of Downing Lane said she was concerned about the impact on traffic at Route 73 and Kresson Road and increased danger to drivers trying to make turns. Turns already are a "game of chicken," she told the board.
Residents and lawyer Howard N. Sobel, who owns the Voorhees Law Center LLC on Kresson Road that will be next to Wawa's driveway, asked the developer's representatives why Wawa could not limit its driveways to Route 73 without one on Kresson Road. They said Wawa required the second exit on Kresson Road.
The Kresson Road/Route 73 intersection already is complex, because Kresson Gibbsboro Road connects to Kresson Road next to the intersection.
Sobel's traffic engineer, Gordon Meth, of Robson Forensic in Cedar Knolls, Morris County, testified that a Wawa customer exiting, and turning right, from the Kresson Road driveway will not be able to see traffic down Kresson Road far enough to make a safe exit. He also testified that a driver bypassing a car that is making a left turn into the driveway will need to drive through the bicycle lane.
The "proposed use variance creates negative traffic impacts for Kresson Road by creating a commercial driveway in a residential zone," Meth testified in his presentation.
Because Sobel represented a client — his own law firm — he was allowed extended time to question the developer's representatives and present his client's case. At times during Thursday night's meeting, the board's solicitor, Chris Norman, members of the board and the lawyer for the developer, Timothy M. Prime expressed frustration with how much time Sobel was taking.
Sobel spent his extended time discussing other developments near the intersection and their overall impact on traffic. 
"This is just a filibuster to prevent the board from acting on the application tonight," Prime, of Prime & Tuvel of Mount Laurel, said of Sobel's questioning.
---
» READ MORE: Ever-growing Wawa: Loving them, hating them at the same time as Super Wawas roll out.
» READ MORE: Voorhees neighbors, lawyer come down hard on proposed Super Wawa near Route 73 and Kresson.
» READ MORE: Voorhees neighbors say a new Wawa at Route 73 and Kresson Road would be a traffic hazard.
» READ MORE: Proposal for super Wawa at Route 73 and Kresson Road goes to Voorhees zoning board.
---