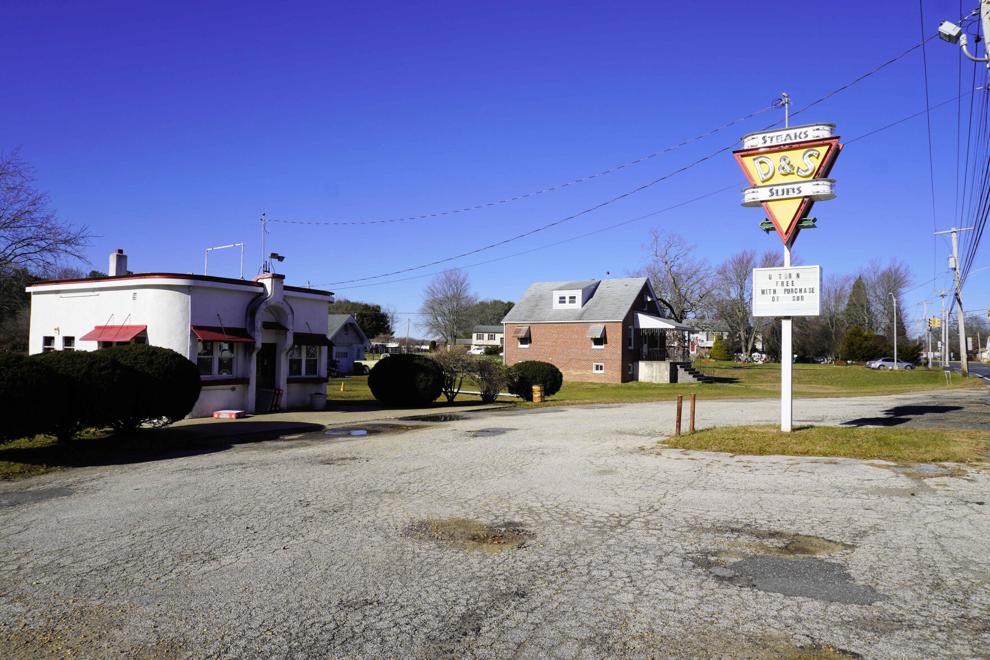 Sitting at a sleepy White Horse Pike intersection in Winslow, the squat, white D&S Sub Shop opened in 1948, beckoning to hungry motorists on their way to the Shore.
Now the small hoagie shop may be razed to make way for another hoagie purveyor — a Super Wawa. In March, a developer got the unanimous go-ahead from the Winslow Planning Board to clear the nearly six acres for Wawa's gasoline pumps and store.
Some irate neighbors near the White Horse Pike (Route 30) and Waterford-Blue Anchor Road crossroads hope to derail the project. They are suing the Township and the developer to block Wawa, in a case scheduled to go to trial on Wednesday in New Jersey Superior Court in Camden County. The plaintiffs say a Wawa is not a permitted use on the property.
While Wawa prides its retail image as being a friendly place where someone always holds the door for you, Wawa's property development side often is reviled by residents as it rolls out plans for store after store on busy roads.
A day after the Winslow Wawa trial is scheduled to open, members of the Voorhees Zoning Board on Thursday night will hear testimony in a third meeting about a much-protested proposed Wawa near the Route 73 and Kresson Road intersection. And members of the Preserve Barclay group in Cherry Hill are meeting on Tuesday night to update their battle plan against a Super Wawa that would open on a corner of the Barclay Farm Shopping Center.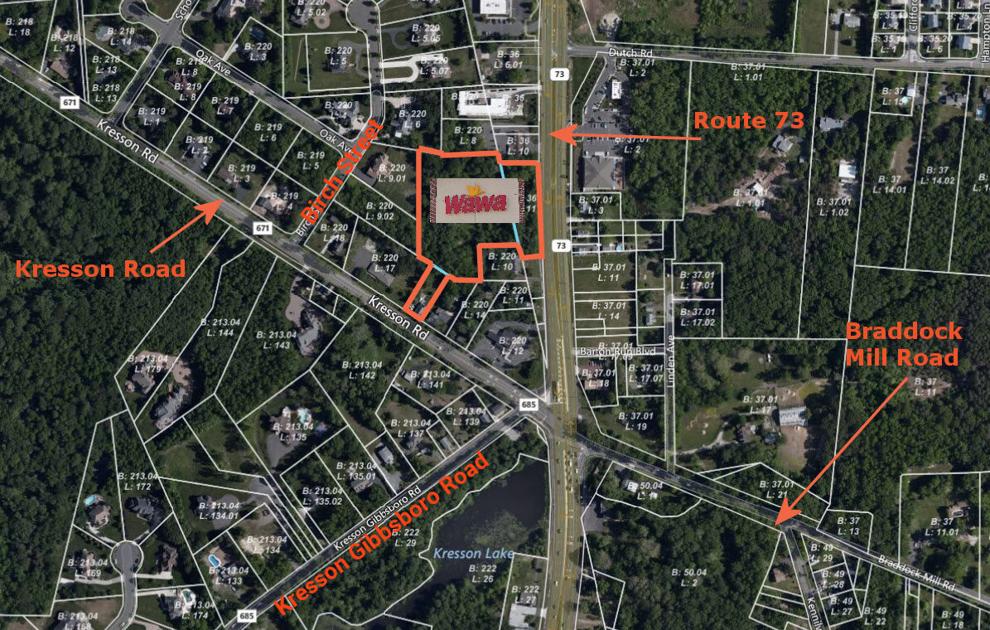 70and73.com reached out to Wawa's public relations department at company headquarters in Delaware County, Pennsylvania, for information or comment. Emails went unanswered. The convenience store and gasoline chain, with estimated annual revenue of $11 billion and 38,000 employees, ranks 29th on the forbes.com list of America's largest private companies.
Wawa leadership says it prizes relationships with those who frequent the stores and residents who live near them.
"I've come to discover that the special relationships we create with customers, communities and with each other provide a real social, emotional, and psychological lift," Wawa CEO Chris Gheysens said in "The Wawa Way," published in 2014 and written by former CEO Howard Stoeckel. "Convenience stores can't do that. Even the best restaurants and hotels don't achieve that level of personal connection. We can, and do, every day. We do more than simplify. We help comfort, support, and fulfill lives, every day," wrote Gheysens, who lives in Moorestown.
While Wawa may be the focus of residents' ire with each new expansion proposal, the convenience store chain usually is not on the front line in applying to towns for zoning variances and site-plan approvals. Wawa selects a development company, which then applies to open a Super Wawa and, if the project is approved, Wawa pays rent after the store is built.
"It's not Wawa making the application," said Cherry Hill community activist Martha Wright, who is the spokesperson for Preserve Barclay. The neighborhood group formed and hired a land-use lawyer after Kaiserman Company Inc. of Philadelphia filed an application to build a Super Wawa at a corner of the Barclay Farm Shopping Center on Route 70. Preserve Barclay and the Greater Kingston Civic Association have been negotiating with representatives of Kaiserman, the center's owner.
"You're distancing yourself," Wright said of the way new Wawas are proposed through developers. "I think it's very strategic." 
In the lawsuit over the Winslow Wawa, the plans for the chain store are documented throughout the plaintiffs' brief, but Wawa is not named as a defendant. The defendants are Winslow Township, the two property owners and Wawa's developer.
» READ MORE: Barclay Farm Shopping Center owner working with neighbors.
Residents testifying at hearings often come down hard on Wawa and its expansion campaign. But sometimes the same residents acknowledge they value the brand, enjoying a regular Wawa cup of coffee or hoagie.
"We're not necessarily against Wawa," said Brett Duffey, a 19-year-old college student who helped lead the successful battle this year against a Super Wawa proposed next to his neighborhood in the Holland section of Northampton Township in Bucks County, Pennsylvania.
"It's only becoming more of a problem, not less of a problem, as they build more," Duffey said in an interview with 70and73.com. He said Wawa's expansion was "totally out of hand."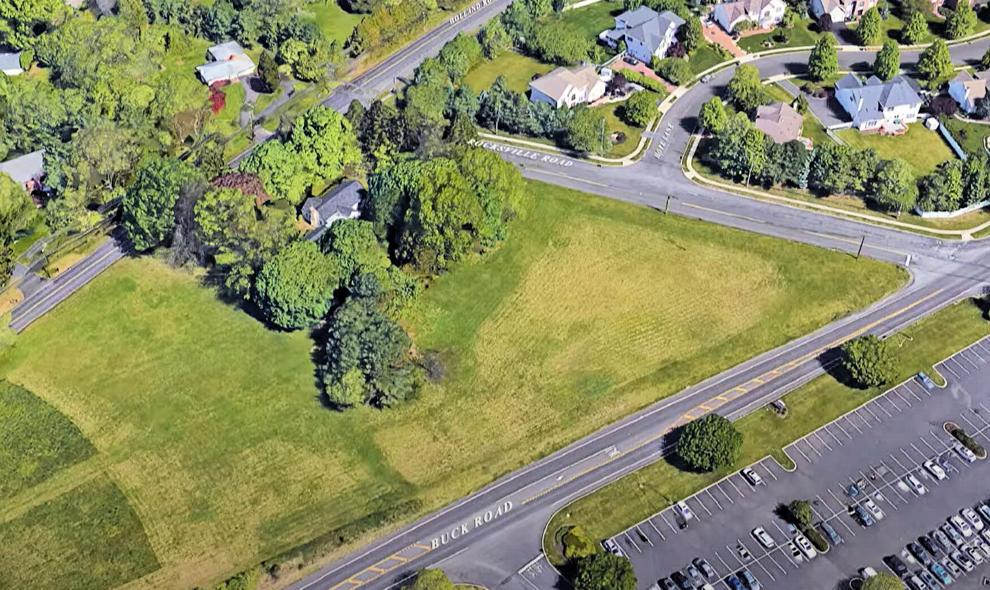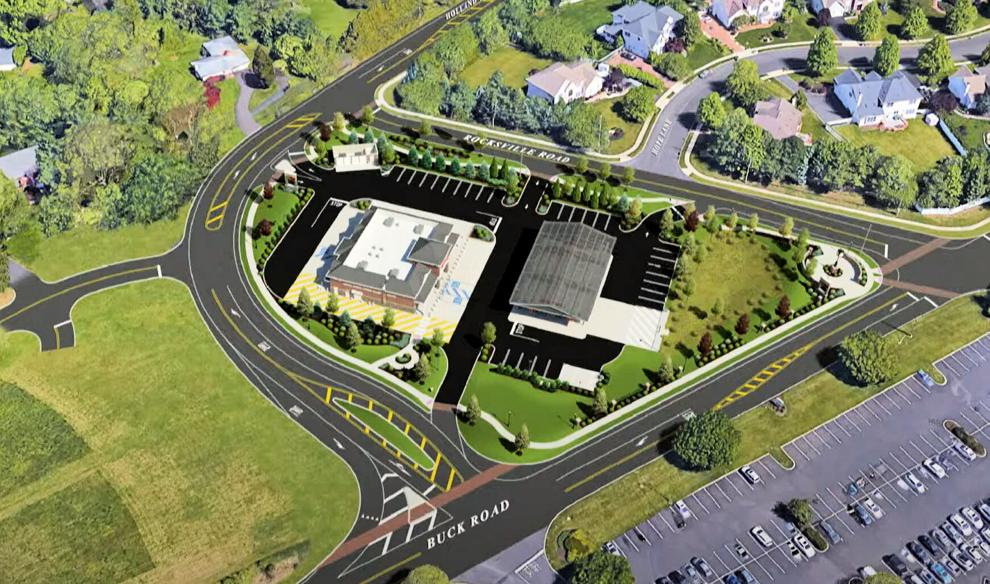 The Penn State Abington business major said an existing Super Wawa is less than two miles from the site that he protested. Residents testifying at hearings in New Jersey often point out the same thing: Wawa wants to build within a few miles of other Super Wawas. Often the Wawa strategy is to have its convenience store/gasoline stations on both lanes of major routes such as 70, 73 and 38. 
Duffey's neighborhood group hired a land-use lawyer to direct them in their campaign against the Wawa. The Township's board of supervisors in November voted unanimously to deny the plan by the developer who was working with Wawa.
"We were very surprised," Duffey said. "The expectation was always that the supervisors would most likely approve it."
In Holland, Wawa had proposed to transform a large grassy field and to redesign the road system, with Wawa at the center.
"It seems we are going to build a roundabout like they have in Europe, with a Wawa in the middle. How convenient. Nobody will miss it," Holland resident Silvio Cruz testified at the Northampton Township hearing. "This little village will be known as Wawa Land instead of Holland."
»READ MORE: Voorhees neighbors, lawyer come down hard on proposed Super Wawa near Route 73 and Kresson.
On Thursday evening, zoning board members in Voorhees will attend their third meeting to hear more testimony about plans for a Wawa on a four-acre landlocked and wooded property near Route 73 and Kresson Road. 
The backyards of neighbors on Birch Street now abut a lush, wooded lot. If Wawa's developer is given permission to build, their backyards would border a buffer but the convenience store would be immediately beyond the buffer.
The Birch Street residents have testified about the heavy traffic that already exists where their street intersects with Kresson Road.  
"This is going to be a nightmare when it comes to traffic," Birch Street resident Satyen Prabhu told board members at a July meeting.
Prabhu also pointed out a new Wawa would mean the heavily wooded lot would mostly be cleared for the building and parking.
"We live here in peace. You're going to spoil all of that. It's going to be a disaster," he said.
Other residents in the area complained to the board about the impact of a new Wawa on traffic at the Kresson Road intersection, which already is complex because Kresson Gibbsboro Road also connects to Kresson Road next to the intersection.
"That is an extremely disorienting intersection," John Dzivak, who lives on nearby Whyte Drive, told the board in July. "We avoid that intersection if at all possible."
Wawa and its developer modified the site plans in November. A driveway on Kresson Road allows motorists to make only a right turn when exiting. The November plan update includes landscaped buffers on either side of the driveway.
In Winslow, the residents' lawsuit alleges that the Planning Board's decision was "arbitrary, capricious and unreasonable" because allowing a Wawa on the White Horse Pike property violates sections of the Township's zoning law.
Marc and Heidi Dragish, Bryan Popiolek and S&N Multani LLC are the plaintiffs. The LLC owns a gasoline station across White Horse Pike from the site of the Super Wawa. The defendants are the Winslow Township Planning Board, Alfred F. Salvatore Jr., Daryl A. Salvatore Sr. and Winslow 30 Developers LLC. The Salvatores own the property and the LLC, based in Lakewood, would buy the land and develop it for Wawa.
The Planning Board approved the Wawa plan in March and the plaintiffs in April filed with the court. 
At issue is whether the developer should have applied for a use variance to build a convenience store and gasoline station. The plaintiffs argue that "gasoline" or "filling" stations are not a permitted use in the zone, although "roadside retail sales and service stations" are permitted.
The suit alleges that, because a use variance was required, the Planning Board did not have jurisdiction and the application instead should have been heard by the zoning board.
Hammonton lawyer Shirley Grasso, representing Winslow Township, denied most of the plaintiffs' claims in a brief filed in June.
"In this application, the Wawa convenience store with efficient fueling stations are more reflective of the needs of residents in the current century, and provide a need and service to the residents of Winslow Township which is welcomed by Winslow as a whole," she wrote.
In many Super Wawa expansions, a legacy Wawa store without the gasoline filling station often exists nearby and it closes after the Super Wawa is built. In Winslow, a legacy store is less than a mile north of the site on the White Horse Pike.
Under the plans, two houses and the D&S Sub Shop would be torn down. Daryl Salvatore Sr. keeps the shop open from Tuesdays through Saturdays, he told 70and73.com.
A "Cultural Resources Survey" of the site done for the developer by Richard Grubb & Associates Inc. of Cranbury in May 2020 shows some interest in the tiny sub shop.
"The one-story, Art Moderne-style building houses a luncheonette counter, small dining area, kitchen, and rear storage area," the assessment states about the 73-year-old sub shop.
In providing a bit of history, Grubb & Associates also might have been talking about the function of modern-day Super Wawas: "During the mid-20th century, automobile culture in America was on the rise, and as a result so were roadside diners. Their kitschy designs and eye-catching architecture attracted motorists and offered them a quick, casual stop for food along busy routes such as South White Horse Pike."