A new CVS drive-through pharmacy will rise at the busy intersection of Route 70 and Springdale Road in Cherry Hill, replacing Morton & Rudolph jewelers and other buildings.
The Cherry Hill Zoning Board of Adjustment Thursday night voted unanimous approval for developer S&P Cherry Hill LLC's preliminary and final site plans. A use variance for the project was approved by the board unanimously in September.
S&P proposed a more modern, enhanced CVS with peaked roofs rather than flat roofs and gray siding rather than standard brick.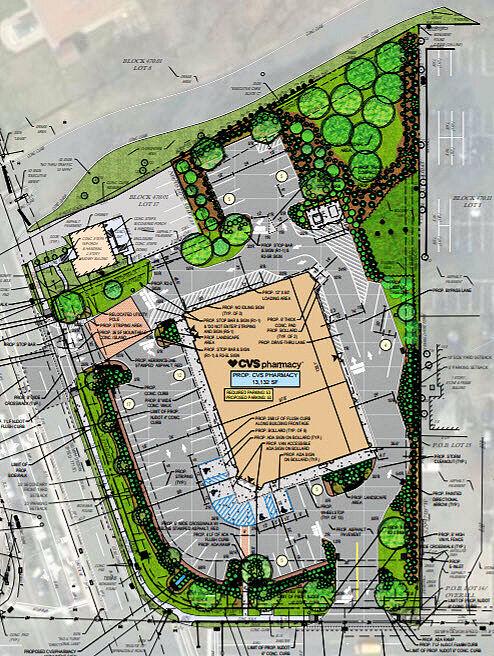 Board members and the board professionals focused mostly on traffic circulation through the CVS site. Board engineer Stacey Arcari noted at the pre-meeting caucus that this area on Route 70 tends to get congested, particularly during peak hours.
Driveways on Route 70 will be right in and right out only. The driveways on Springdale Road will be right in and right out although a left turn from Springdale would be permitted into CVS.
A left-hand turn from Springdale would work because traffic is heaviest on Springdale Road southbound rather than in the northbound lane, which is next to the planned CVS, said Nathan B. Mosley, a senior project manager at Shropshire Associates LLC, the Atco firm that prepared the traffic study for the developer.
The addresses include 1900 Route 70 East and 1803 and 1807 Springdale Road.
A proposal to expand a car dealership for Land Rover on Haddonfield Road was supposed to be heard but was postponed to the next meeting on June 18, which will begin with a caucus at 6 p.m. rather than the usual 7 p.m. starting time.