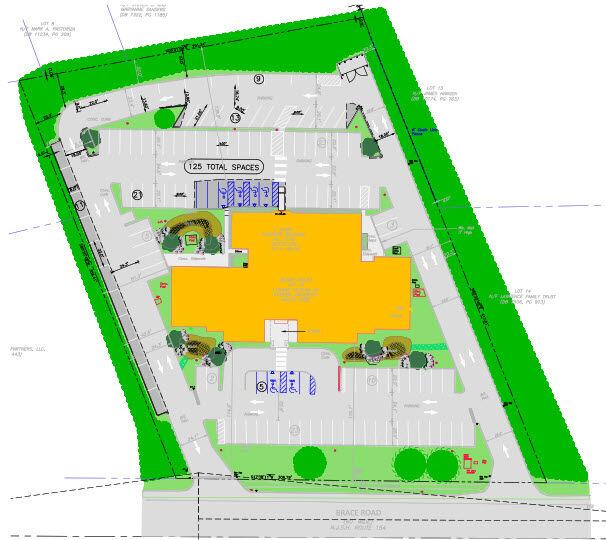 A Cooper Health System proposal to add parking to a Cherry Hill office was attacked Monday night, in part because of a broken promise that Cooper would not remove large trees in a parking expansion at another site.
Cooper went before the Planning Board for permission to expand parking at its 1210 Brace Road primary-care facility. Its revised version of the plan adds 19 parking spaces on the 2.5-acre site without removing trees in residential buffers on two sides of the property. But trees elsewhere on the property would be removed, according to Cooper.
However, community activist Rena Margulis, of School Lane, told the board that Cooper should not be trusted to retain the trees because last December the health system promised not to cut down two large trees on South Union Avenue in a parking expansion for its Route 70 facility. Yet the trees were cut down.
Margulis presented photographs that showed the two trees were removed, even though the Planning Board's official resolution granting Cooper permission for the South Union Avenue project specified the two trees should not be removed. Minutes of the December 20 meeting also show the promise being made by Cooper.
"We now have the same applicant coming in and saying we are not going to remove trees," Margulis said. "Frankly, I think that I find that less than entirely credible."
Margulis said that, "given the past history of the applicant," Cooper should post a bond in excess of $50,000 that would be returned after the Brace Road site is inspected to ensure that trees have not been removed.
After testimony from Margulis and other residents, board members expressed concerns about Cooper's latest plan. The health system agreed to an extension of the decision and the board voted to re-consider it with a detailed tree protection plan at its October 18 meeting.
Township Community Development Supervisor Natalie Shafiroff said Cooper did not update its demolition plan after the December meeting and the demolition company, in addition to tearing down a house on South Union Avenue, removed the two trees.
"It was an accident," Shafiroff said. Cooper has since told the Township it would plant four oak and four magnolia trees where the larger trees were cut down.
Despite Cooper's plan to make up for the accidental removal, residents came down hard on the Camden-based health care provider.
"The applicant is talking the talk. They are not walking the walk," Martha Wright, of Munn Lane, told the board.
Wright testified that she drove through Cooper's Brace Road property on Monday afternoon in an impromptu inspection.
"I take issue with testimony that there is scrub or brush along the south side of the property line," Wright said. "There are extremely mature trees that run along the southern property line."
Wright called for a closer review by the Planning Board before a decision is made. She testified that a construction crew on the Brace Road site had parked a front-end loader directly against the trunk of a mature tree. "These mature trees are not being protected right now," she said.
Board members said they were dissatisfied with the amount of detail in Cooper's application.
"One of the things that has been blatantly left out of this presentation was a particular plan on landscaping," board member Sheila Griffith said. That omission led to confusion and misunderstanding between residents and the board, she added.
Board member Anne Madden Tufano said the public testimony about the trees was "spot on." She said that "we don't have the complete plan" from Cooper.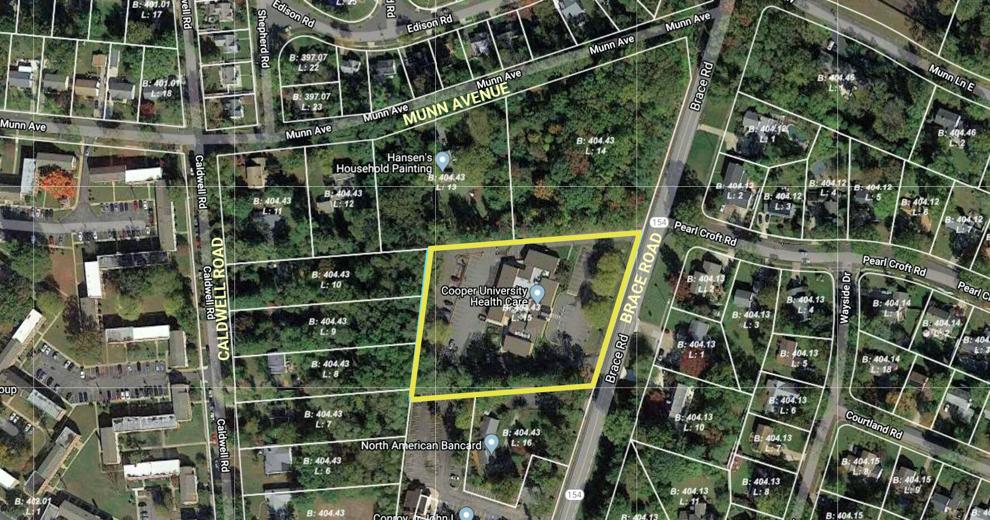 ---