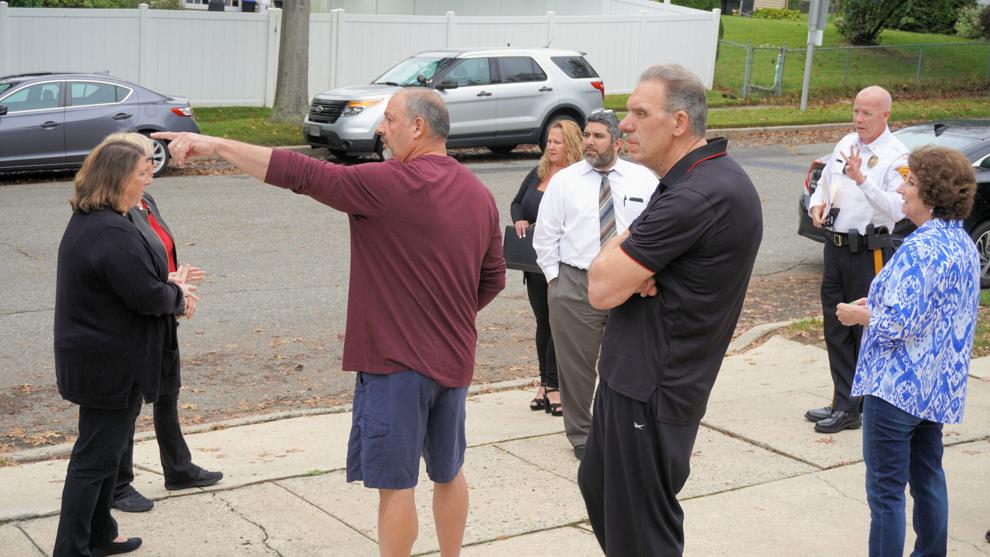 Perry Gambino stood in the center of a meeting that included the mayor, the police chief, the township manager and other Evesham officials at the end of his Wescott Road driveway.
It wasn't a meeting addressing issues of town-wide proportion. But it did concern a quality-of-life headache for many homeowners on Wescott Road.
Gambino — and several of his neighbors — have a problem they have been sharing for months, if not years, with the Township: increasing traffic on the residential street speeding by their homes, exacerbated by a parade of often-empty school buses, large trucks and landscaper trailers.
"We've got to do something about this and we've got to do it now," Gambino told Mayor Jaclyn Veasy, who last week listened to the neighbors' complaints with Police Chief Christopher Chew, Township Manager Robert Corrales, Councilwoman Patricia Hansen and other town officials. "This is not make-pretend. This is real," he added.
Wescott Road is the first right turn on Marlton Parkway after the Evesham Township School District bus lot and the intersection of Marlton Parkway and Tomlinson Mill Road. Robert B. Jaggard Elementary School sits at the other end of Wescott and the road is an easy cut-through to reach Cherokee High School. 
Gambino and some of his neighbors wonder why traffic does not bypass their street and drive a half-mile farther to turn right on Evans Road, which has a traffic signal and is far wider.
The solution Gambino and others offered? Speed humps in the road and lowering the speed limit to 15 miles an hour from the current 25.
Residents of Wescott are a blend of retirees and families. The retirees and those who work from home say they are most bothered by the traffic, because it occurs during the day.
Gambino said the issue goes beyond a diminished quality of life. He said he is concerned about the pervasive diesel fumes as well as the general safety of people who use his street. 
The speeding needs to stop, he said. He recently recorded one car passing another on the two-lane street.
When the town officials were meeting at the base of Gambino's driveway, a long string of athletes from Cherokee High School jogged along the edge of the street. Gambino said this was a routine and he worries about the safety of the students.
An Open Public Records Act (OPRA) request from 70and73.com to the school district produced no school bus routing guidance, manuals or instruction sheets for bus drivers telling them the routes to take in town, such as a preference for them to use Evans Road over Wescott Road. District Business Administrator John Recchinti told 70and73.com he had no information on whether bus drivers are told to take one street over another.
Some residents have been fighting the battle far longer than Gambino. Louis A. Visco, a real estate agent, is one of the original Wescott owners and has complained about traffic since 1998 to no avail. He teamed with Gambino and others to get the attention of the current administration. Gambino sent video after video from his cellphone to Corrales as evidence of the traffic on his street.  
Gambino, who retired from the New Jersey Turnpike Authority, was looking for his "sanctuary" when he downsized from a multi-story home on Spinning Wheel Lane in Evesham's Marlton neighborhood in 2019.
Their children were off to college and Perry and wife Michelle Gambino chose the rancher on what seemed to be a quiet street, with their backyard abutting school fields. They invested heavily in updating the home, removing dated popcorn ceilings and adding ceiling lights and other features.
At last week's meeting, one suggestion from Councilwoman Hansen did not go over well. She told Gambino that he may want to consider moving to another neighborhood.
"It was the wrong thing to say," Gambino said later. 
"We love it here," he said. "We love the location. We love the neighbors. We just don't like the heavy traffic."
Mayor Veasy and other officials suggested lining the road as a "traffic calming" measure as a first step to see if it has any effect. 
Gambino said that, after the meeting, the Township parked an empty police car on the street near his house and elsewhere on the street. He said motorists got used to the decoy right away. Traffic on the street still goes from "quiet to Atco Dragway to New Jersey Turnpike," depending on the time of day, he said.
The long-time Evesham resident said he was pleased when the Township reached out to him to meet, but he is skeptical about what may be done. Residents in other areas of town should speak up when there are problems, he advised.
"You're paying taxes in this town," he said. "The mayor and council should be responsive to you."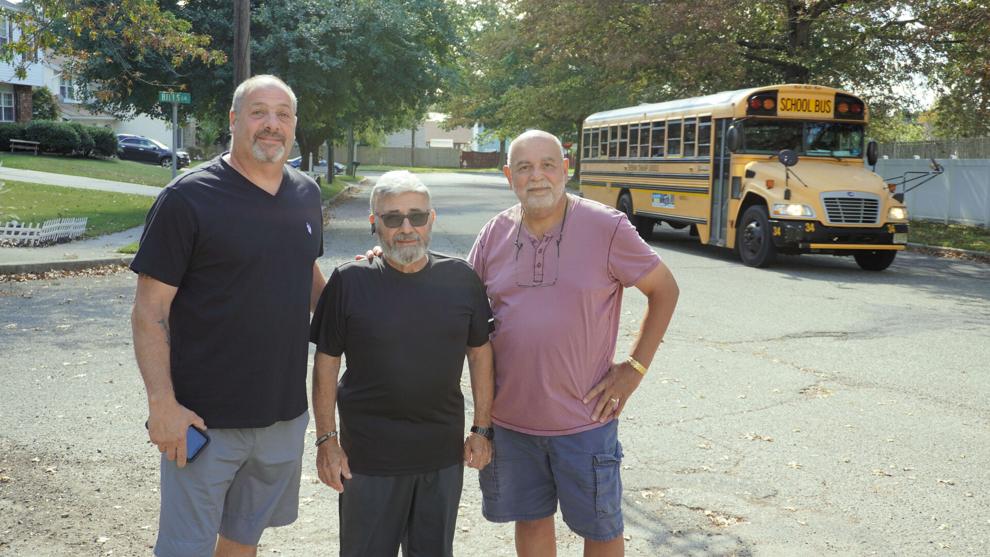 ---