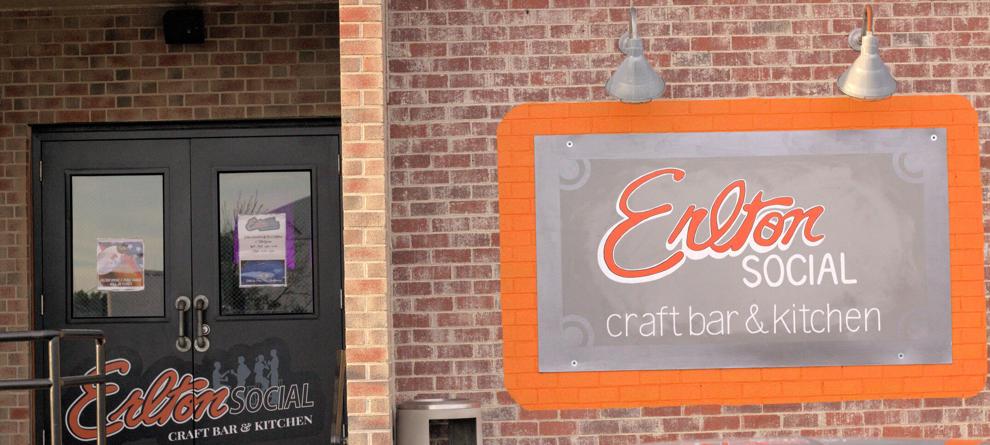 Hungry area residents can look to Erlton Social Craft Bar and Kitchen, a new Cherry Hill restaurant at 1536 Kings Highway, just off of Route 70.
The pub is the latest venture from owner Jon Perper, a South Jersey local who also owns and operates The Big Event, which shares the property with the restaurant.
"This was the last piece to make this a complete one-stop entertainment complex," said Maggie Parker-Goins, events director for the establishment.
The Erlton Social adds casual dining to an already extensive list of activities available at the facility. In one building, patrons can eat with their family, play a round of pool with their friends or hold a private social gathering in the event room. There is also a bowling alley, shuffleboard and an arcade.
The addition wasn't an easy process, arriving after months of planning and working with banks, and of course being sidelined for over a year after the start of the COVID-19 pandemic. An opening was only three weeks away in March 2020, when restaurants across the country began to close down, due to the pandemic. After fifteen months and a soft opening this June, the new venue was finally ready for business.
Perper, who grew up in Moorestown and has been a lifelong South Jersey resident, wanted to incorporate some of the location's history into the design to add a local twist. Formerly a gym, old squash walls and original masonry floors have been left as part of the restaurant. You can still see old marks and blemishes on the walls from the balls. It all comes in an attempt to drive home the idea that Erlton Social is unique, which customers were quick to notice.
"Their menu is unique, drinks are unique.... We want to come back and try everything we want," said customer Stacie Sims, who was able to walk there with her family.
Chris Caputo, an Erlton resident enjoying a drink at the bar with some friends, said: "Not a lot of places where you can grab a beer, some food, and then there's pool tables or an arcade in the next room." 
Aside from the variety in activities, Parker-Goins said that the social atmosphere — thus the name Erlton Social — was paramount in the design process for the venue. A lot of thought went into table placement, television orientation, and especially music volume.
"I can guarantee you can name five places you've been where you can't even have a conversation with the person you're sitting across from," she said. "When you go out to eat you want to have that opportunity to talk with who you're with and enjoy that experience."
With casual conversation, different styles of decoration, and a consistently updated menu, the idea is that each visit would provide a customer with a new experience that feels tailored to them.
"The atmosphere is very welcoming," said Mark VonBerg, a Maple Shade resident who recently joined his family for a three-generation Father's Day dinner. The Erlton Social stood out as the go-to choice for a holiday dinner, being a locally owned small business.
"Welcoming" has been another key box to check in the design of the restaurant. The menu offers several vegan and gluten-free options. According to Parker-Goins, the staff has no issue taking any requests and suggestions from customers on their meals.
"That's the beauty of not being corporate-owned," said Parker-Goins. Experimentation and change with the community cannot be vetoed by a regional manager or company executive.
"We just want to be the place where everyone can come," she said.
---
The basics

Hours: Wednesday and Thursday, 4 to 11 p.m.; Friday and Saturday, 4 p.m. to midnight; Sunday, 3 to 9 p.m.
Address: 1536 North Kings Highway, Cherry Hill NJ 08034, at The Big Event
Telephone: (856) 795-5458
Email: info@erltonsocial.com
Website: Erlton Social
Facebook: facebook.com/erltonsocial
Menu: Erlton Social
---