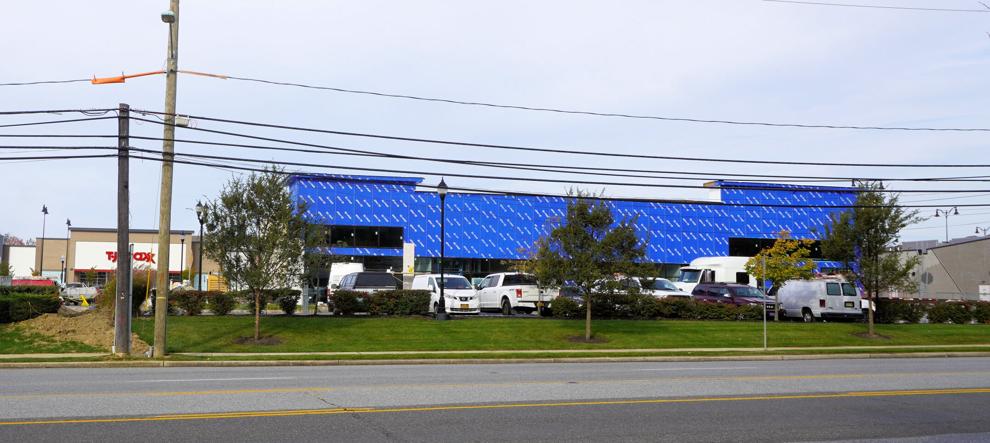 A proposed CHOPT salad restaurant on Haddonfield Road in the now-closed Pier 1 Imports store on the former Garden State Racetrack site will go before the Cherry Hill Planning Board next Monday.
The restaurant would include a drive-through lane for mobile or online orders only, according to the application from developer Cherry Hill Partners at Park Place of Piscataway, Middlesex County.
The developer's site plan also shows the CHOPT restaurant next to an &pizza restaurant, a Trinity Rehab office and a Wild Fork Foods meat and seafood market. 

&pizza has four North Jersey restaurants and three in Philadelphia, including near the University of Pennsylvania campus. If Wild Fork Foods moves into the Haddonfield Road building, it would be the first location in the Northeast, according to the locations on the company's website. Several outlets are in Florida with others in Chicago, Dallas and Los Angeles.
CHOPT Creative Salad Company was founded in 2001 by college friends and is described as a "leader of the premium salad segment" on the company's LinkedIn page. The original location was in New York City's Union Square and it now has 65 locations in New York City, New Jersey, Washington, D.C., Virginia, Connecticut, Westchester County in New York, suburban Maryland, North Carolina, Tennessee and Alabama, according to the page.
"Aiming to change the future of fast food, CHOPT pushes the boundaries of what a salad can be with its core menu of 14 Classics, three rotating seasonal specials, 25 homemade, small-batch dressings, and limited-time-only "Super Seasonals" that feature local produce only at its peak," according to the company.
The salad company's website shows five New Jersey locations: Paramus, Florham Park, Montvale, New Providence and Princeton. The Princeton location is the farthest south.
Cherry Hill Partners at Park Place requires several variances for the plan, according to the report by the Township Department of Community Development.