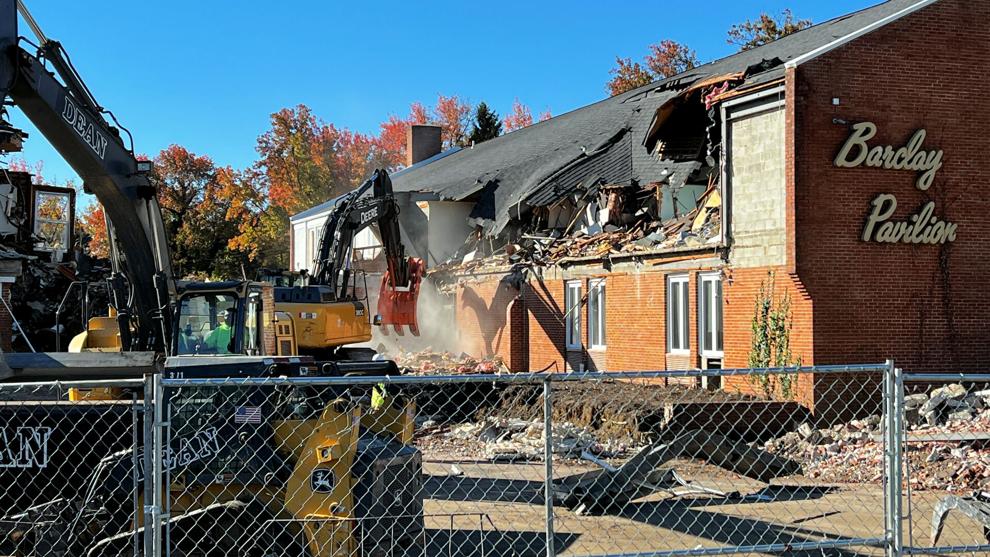 Construction excavators were taking deep bites into the roof of the Barclay Pavilion office building on Route 70 in Cherry Hill on Thursday, wiping away a 52-year-old structure that had been part of the suburban expansion of the time.
The 45,374-square-foot pavilion, vacant for some time, in the Barclay Farm Shopping Center is part of a larger initiative: Center owner Hortense Associates LP of Philadelphia plans a Super Wawa on that end of the plaza. 
Community activists and neighbors in the Barclay Farm development have strongly opposed a Wawa in the shopping center, and tearing down the office building has been closely watched.
"Demolition of the Barclay Pavilion is distressing but not an indication or endorsement of a Super Wawa," according to Preserve Barclay, the Facebook page of the community group opposed to the Wawa plans, which have yet to go before any Township board.
"This portion of the property may be redeveloped as additional retail stores or left as open green space. Paying property taxes on an unoccupied building allegedly in need of extensive mold remediation that became an attractive nuisance did not make sense for the developer," the group said in its post.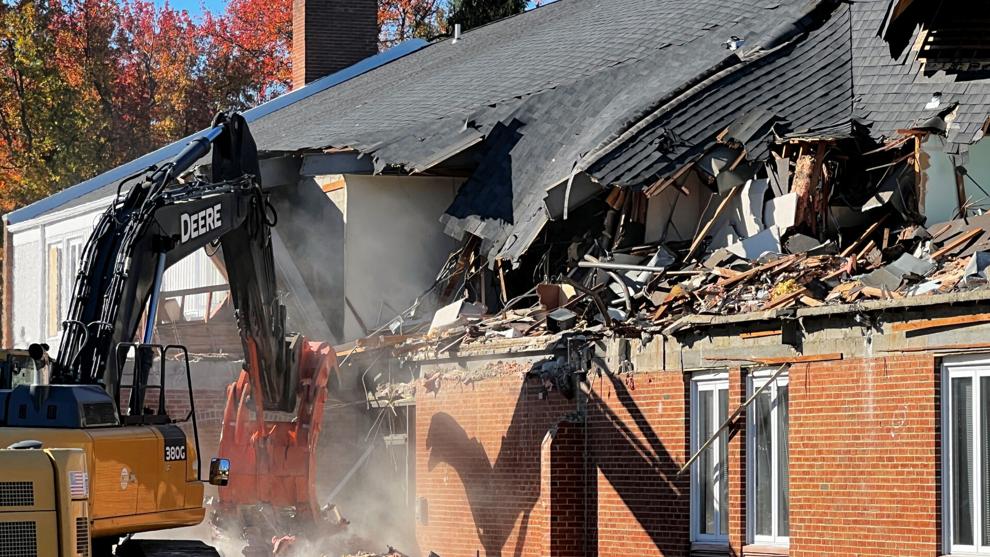 Barclay Pavilion was constructed for $1.2 million in 1970 by Scarborough Construction Co., which moved its headquarters into it in December that year.
Scarborough built the shopping center and the Barclay Farm subdivision, and at the time was building the Wexford Leas development on the east side of Cherry Hill. 
"I just find it astounding that they would choose to knock it down," Martha Wright, a Preserve Barclay organizer, told 70and73.com in August. "I just look at it and say, 'what a terrible waste.' "
READ MORE: Township Council scrutinizing Barclay Farm Super Wawa proposal.
READ MORE: Ever-growing Wawa: Loving them, hating them as Super Wawas roll out.