The lawyer for the owner of Barclay Farm Shopping Center in Cherry Hill contends a 65-year-old deed for the property cannot be considered by the Planning Board in its review of an application to build a Super Wawa on the site.
Neighborhood opponents of the Super Wawa say a provision in the deed and supporting documents from the Barclay farming family to builder Bob Scarborough prohibits oil tanks on the property.
But that's not an issue for the Planning Board, according to Richard J. Goldstein of Hangley, Aronchick, Segal Pudlin & Schiller, representing owner Hortense Associates LP, which is part of Kaiserman Company Inc., a Philadelphia-based real estate company.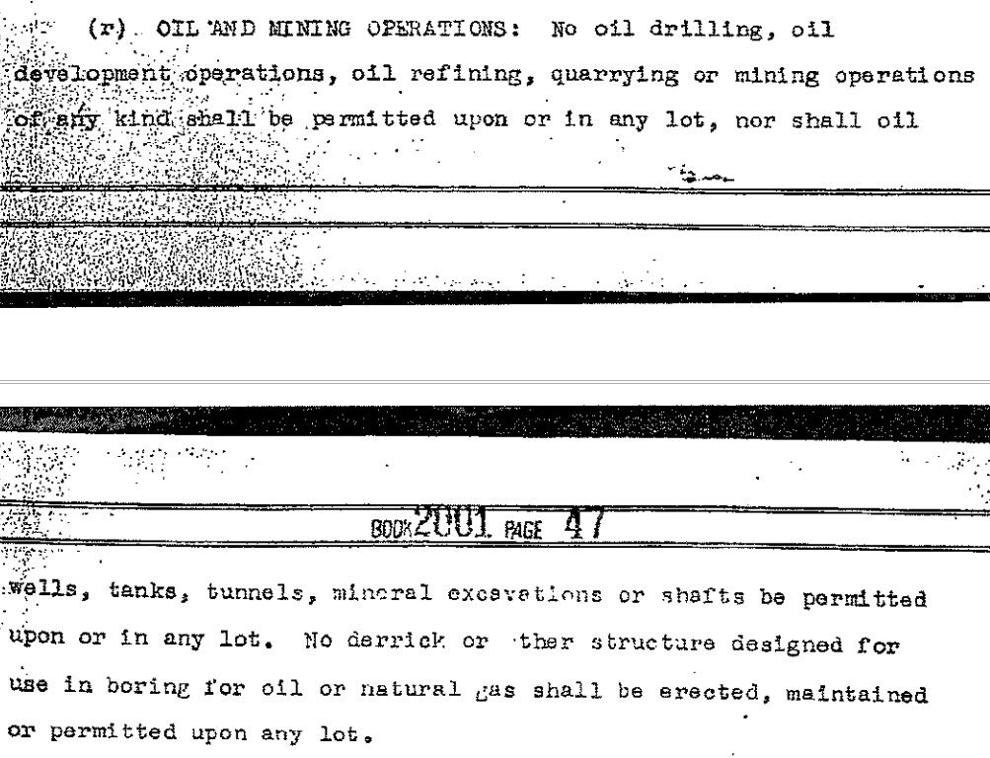 "These restrictions are, for a variety of reasons, either not applicable to the Shopping Center or, to the extent they might be applicable, not valid or enforceable," Goldstein states in an August 3 letter to the Township Community Development Department. "Furthermore, if any restrictions are applicable and enforceable, our proposed plan will be in compliance."
Goldstein states that any challenge growing from deed restrictions should be "pursuant to a private legal action outside of the jurisdiction of the Planning Board and not relevant to the determinations to be made by the Planning Board."
The Goldstein letter and other amended filings by the developer with the Township were obtained by 70and73.com through an Open Public Records Act request.
Goldstein also suggests enforcement of any deed restrictions could have a far-reaching impact beyond the Wawa project.
"It should be noted that if any of the deed restrictions are applicable and enforceable, they would apply to all of the residential properties in the vicinity of the Shopping Center covered by the convenants, as well as to all or part of the Shopping Center, and would result in the possibility of imposing a potentially significant and costly burden on each of the residential and commercial properties affected," he states.
A group, Preserve Barclay, has hired a land-use lawyer to formally oppose Kaiserman and Wawa at the board hearings. The application has yet to be scheduled before the Planning Board.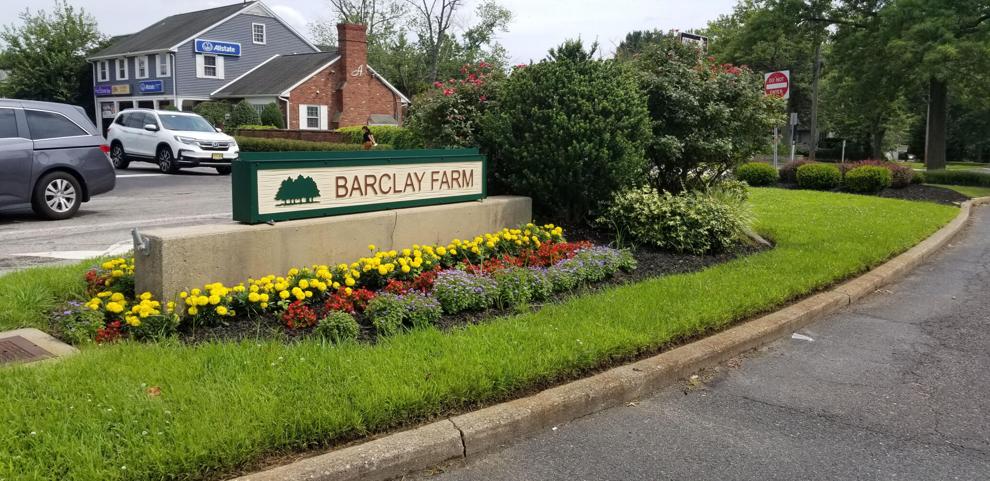 The Wawa would be built at the northwest corner of the center's parking lot and would require the demolition of a pet supplies store — the former Community Theatre — and the Barclay Pavilion office building.
In addition, the owner proposes to demolish a house, used as a professional office, on West Gate Drive to make way for a driveway onto the road and eliminate the landscaped median and sign for the Barclay Farm development. A similar median from Kingston Estates across Route 70 also would be removed under Wawa's changes to the surrounding roads.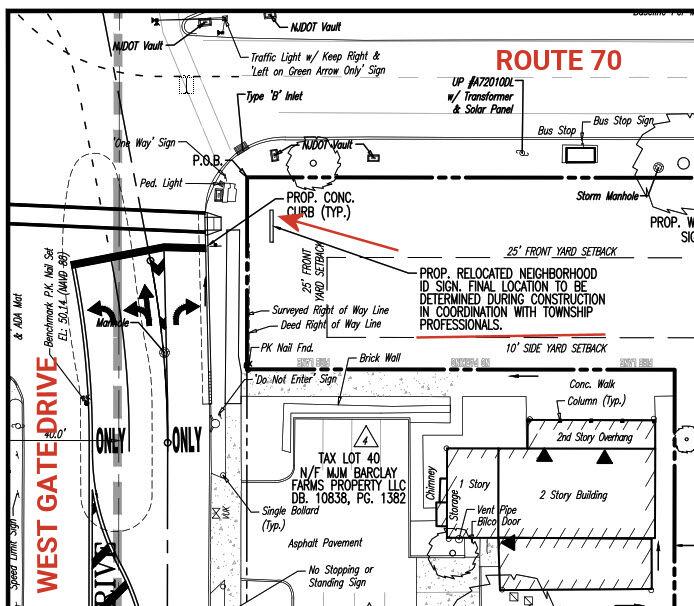 » MORE FROM 70and73:
---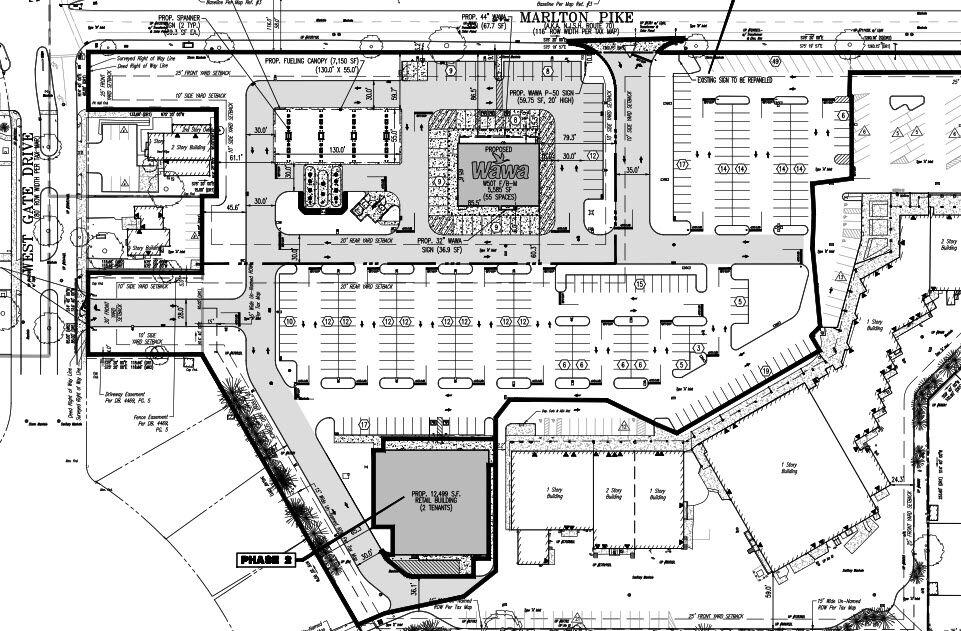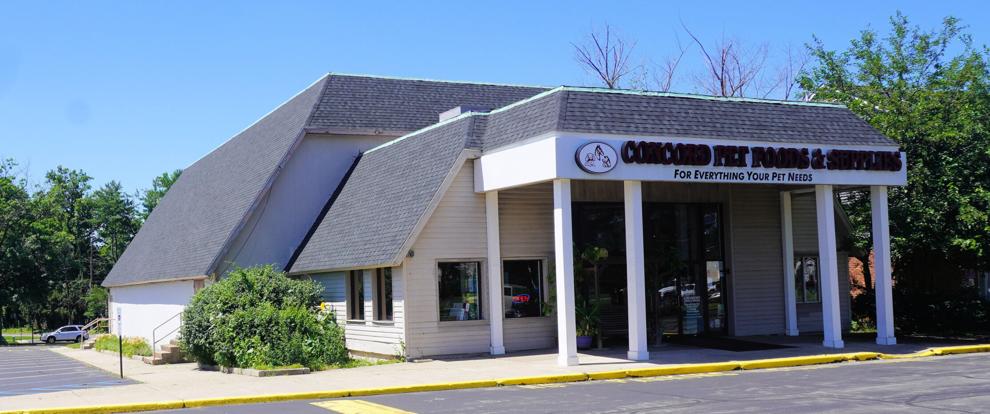 ---