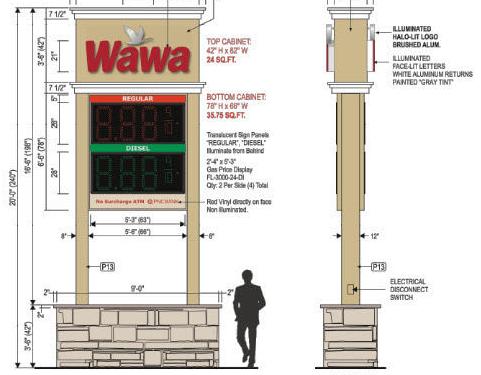 A decision on a contentious plan to build a Super Wawa near the corner of Route 73 and Kresson Road in Voorhees will be delayed at least until December.
A third meeting on the plan was scheduled for Thursday before the zoning board, but it was rescheduled to December 16, according to the Township website.
» MORE: Neighbors, lawyer come down hard on proposed Super Wawa near Route 73 and Kresson.
The last time the Wawa proposal was discussed by the Zoning Board of Adjustment, at its July 8 session, the testimony was heated as neighbors protested the Wawa and its expected impact on traffic on the often-clogged three-way intersection of Route 73, Kresson and Kresson Gibbsboro Road. The mostly landlocked 4.16-acre lot now is vacant and tree-covered.
"This is going to be a nightmare when it comes to traffic," Satyen Prabhu, who lives on Birch Street bordering the Wawa site, told board members at the July meeting.
But representatives of the Wawa developer downplayed the traffic concerns.
"We believe the safety issue is well, well overblown," Timothy M. Prime, of Prime & Tuvel of Mount Laurel and lawyer for the developer, told the board at the July meeting. The wooded lot was open space for years and "the neighbors don't want this site developed," he said.