Joy Kloss sat at her Lumberton farmhouse's kitchen table, recalling how her family had to sell Woodlane Farm in Mount Holly after five generations to make way for residential development.
Townhouses today stand on that farmland formerly owned by her late father, George Rogers. It was the place where Kloss, beginning at age 10, learned to train horses and ride competitively.
Kloss, 69, in 1988 realized her dream when she took over Fox Hunt Farm, a 56-acre horse farm in Lumberton where Kloss specializes in training both horses and riders for hunters and jumpers competitions.
"It was more the ambience of this place that I got attracted to," she said of Fox Hunt Farm, which she purchased with her late husband, Jeffrey Kloss, after she first went to work there as a trainer.
That ambience might be tested in the future when Fox Hunt Farm, which sits on the Lumberton-Medford border, gets new neighbors: 380 residential units just over the line in Medford on what now is the Flying W Airport and Resort. The plans include 90 affordable homes, a concept that the Medford Township Council recently approved as part of a redevelopment zone.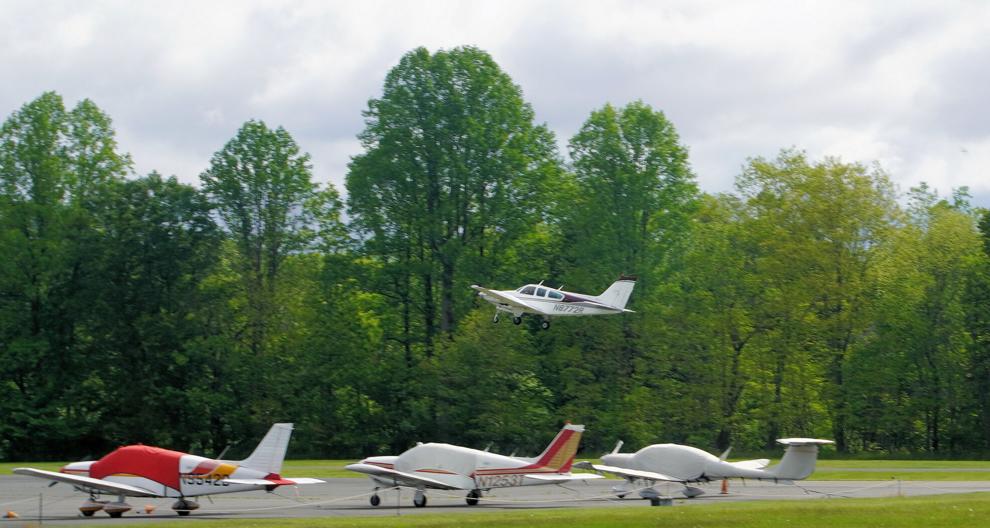 "I don't think that it's fair that they're saying 'This is happening, too bad,' " Kayley Kloss, a former horse riding competitor who recently joined her mother on the farm after living away for 10 years, told 70and73.com in an interview. "City Hall has to do the right thing by homeowners who have been here for 35 years."
The problem is that Fox Hunt Farm deals with a different "city hall" — that of Lumberton Township, which is not participating in the plan, rather than Medford. And Medford needs the affordable units to help fulfill its court-ordered commitment to housing available to lower-income residents. 
"We're out here because we don't want to have housing islands," Kayley, 34, said.
Medford Mayor Chuck Watson told 70and73.com that landowner Cave Holdings-Flying W LLC approached Medford in 2016, asking the Township Council to determine if the Flying W Airport could be deemed an area in need of redevelopment. Under state law, that designation can mean tax breaks on any improvements on the land. The redevelopment plan means the Flying W would no longer be an airport.
"If it was up to me, I probably wouldn't build any of these homes," Watson told 70and73.com in an interview. "If we weren't building affordable housing on that site, we would have to build it on another site."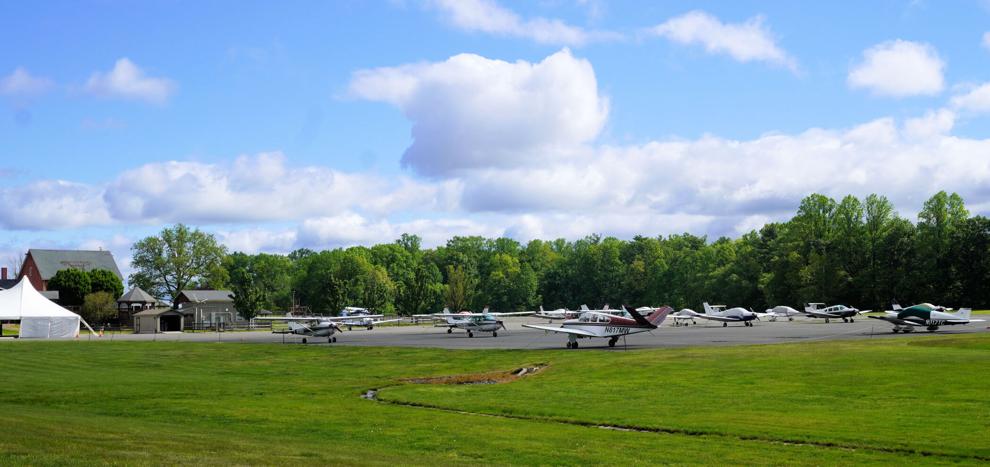 Under state law, an area declared in need of redevelopment must be in a deteriorated or substandard condition and the program must prevent further deterioration. The Township last year used the law to declare a wide area around the intersection of Taunton Boulevard and Tuckerton Road a redevelopment area in hopes of spurring new commercial development in a section of town marked by vacant commercial buildings.
Medford contracted with the Taylor Design Group Inc. of Mount Laurel to investigate the Flying W site and determine if it were eligible to be ruled an area in need of redevelopment. The 44-page Redevelopment Plan from March 15 prepared by Michelle M. Taylor and Scott D. Taylor explains the airport and resort on 107 acres was developed beginning in the 1960s. The part of the Flying W located in Medford — part of the property is in Lumberton — "contains scattered office buildings, hangers and outbuildings," according to the Taylor report.
"All these structures are in need of repair and/or rehabilitation and are obsolete and dilapidated. The large barn is not occupied and the office building is partially occupied sporadically, as are the hangers," according to the Taylor report.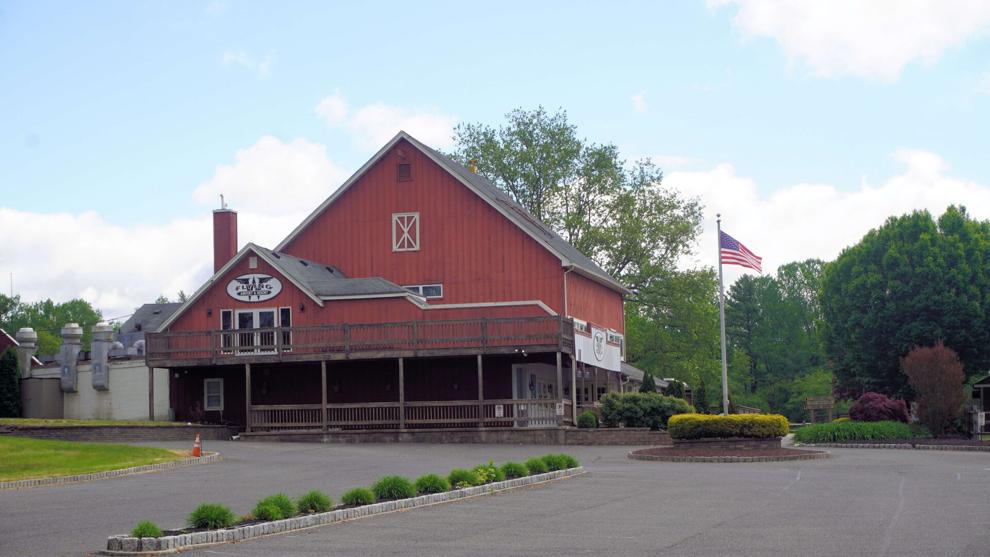 The finding of obsolescence has been challenged by some on social media, with claims that the airport continues to be busy. An early May inspection of the airport from Fostertown Road by 70and73.com found a plane taking off and many planes stored outside hangers.
With the Township Council's 4-0 vote on April 6 designating the Flying W as an area in need of redevelopment, the next move needs to be made by owner Cave Holdings. Any proposed building, including a housing development, would need to go before the Medford Planning Board.
Age-restricted townhomes from the Flying W development on Fostertown Road would border the Fox Hunt Farm, where horses valued as high as $200,000 each are trained for competitions such as Princeton Show Jumping and the Devon Horse Show. Fox Hunt Farm has had several national champions over the last 40 years, Joy Kloss said.
The farm's riding and training areas include indoor and outdoor rings as well as stables, which now house 14 horses.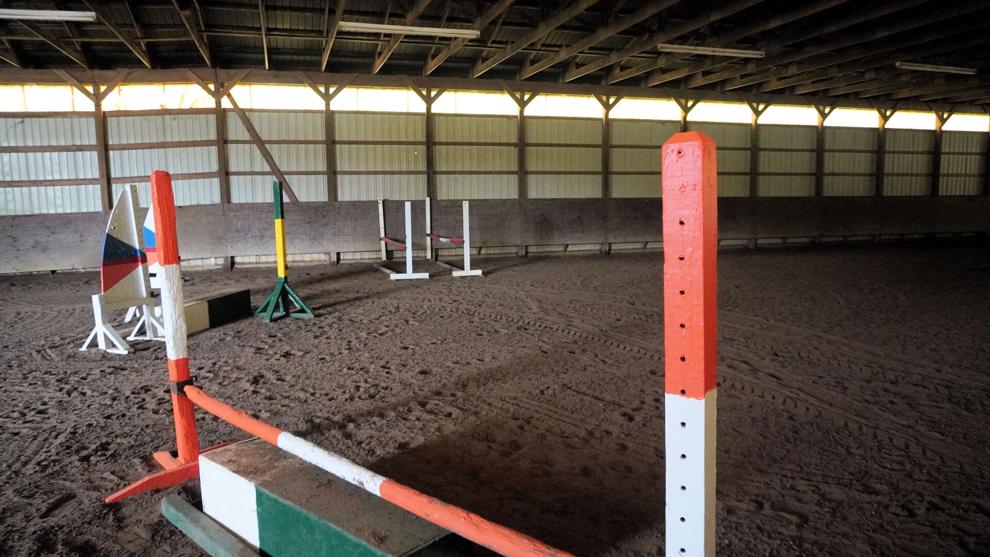 Kayley Kloss said the farm's entrance is at a sharp bend in Fostertown Road and she worries that she hasn't heard any plans to improve the road to accommodate increased traffic. New residents would need to drive by the farm to reach stores on Route 38. 
Kloss, who works from her mother's farmhouse as an account manager for Alliant Private Client Group, which sells equine medical and life insurance, said she also is concerned about the farm's two wells, the Fox Hunt Farm's source of water for the family and its horses. Could a large residential development next door foul the wells, she asked.
Kayley sat next to her mother in the country kitchen, looking at her and remarking: "This is her farm. This is her business. This is her dream."
---
» MORE: Redevelopment plan for 380 housing units on Flying W goes to Medford Planning Board
» MORE: Medford Planning Board approves redevelopment plan for the Flying W Airport