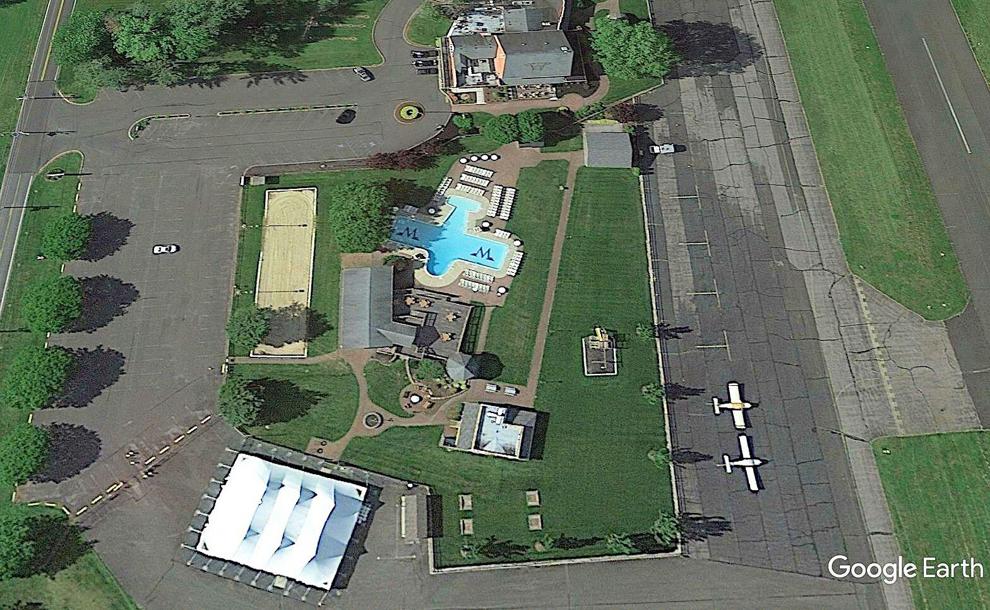 The long-planned redevelopment of the Flying W Airport & Resort property in Burlington County calls for 380 new housing units — including 181 age-restricted single-family homes — to be built on 107 acres.
A 44-page Redevelopment Plan by the Taylor Design Group Inc. of Mount Laurel dated March 15 will be considered by the Medford Planning Board meeting Wednesday at 7 p.m. The board will review the proposal for Township Council.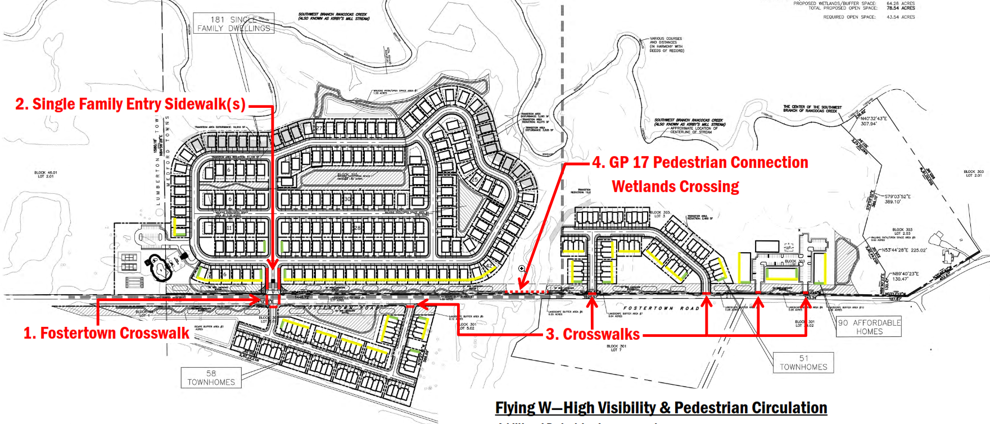 Plans for the site show 290 age-restricted, market-rate houses and townhouses and 90 rental affordable apartments for families, who are designated very-low-, low- and moderate-income households. Most of the Flying W, based at 60 Fostertown Road, is in Medford and part is in Lumberton.
Township Council in 2017 designated the property as an Area in Need of Redevelopment, a legal designation that provides for a long-term tax abatement in the form of a Payment in Lieu of Taxes (PILOT). The redeveloper would be the property owner, Cave Holdings - Flying W LLC, if approved by the township.
The Flying W was opened in the early 1960s by William C. Whitesell to support the business operations of his Flying W Airways Inc., whose operations included flying large cargo planes to support the development of Alaskan oilfields in the 1960s.
"The portion of the airport located in Medford contains scattered office buildings, hangers and outbuildings," the redevelopment report states. "All these structures are in need of repair and/or rehabilitation and are obsolete and dilapidated."
Taylor's redevelopment report said "mandated repairs for certification and continued operation of the existing airport infrastructure are cost-prohibitive; and furthermore, are deferred."
The report also states that usage of the airport has declined over time because of the "obsolete size" of its 3,496-foot runway in addition to competition from a neighboring airport that also caters to smaller planes. The size of the runway precludes "larger planes and jets from using the site," the report states. The private Red Lion Airport, which has a 2,880-foot runway, is on Red Lion Road in neighboring Southampton.
Much of the acreage is open or wooded and would be developed. 
"The open vistas of scattered buildings, expanses of fields, and wooded wetlands of the site along with the agricultural and large-lot residential surrounding properties will be altered, however, the plan seeks to retain vistas along Fostertown Road and cluster development outside of the environmentally sensitive lands, including forested wetlands and floodplains," according to the report.
Under the redevelopment agreement, Township Council would need to review and approve the architectural plan for each housing type before subdivision plans go to the Planning Board.