The Medford Planning Board on Wednesday night voted unanimously to approve a redevelopment plan for the Flying W Airport & Resort property and to recommend it to Township Council.
Intended to help fulfill the township's affordable housing commitment, the plan calls for 380 new housing units to be built on 107 acres at 60 Fostertown Road at the airport and on the Lumberton border. The development would include 90 affordable housing apartments, 109 townhomes and 181 single-family homes. The townhomes and single-family homes would be restricted to owners 55 and older.
» MORE: Redevelopment plan for 380 housing units on Flying W goes to Medford Planning Board.
The board's action does not approve the development itself. Instead, it attests to Township Council that the board believes the redevelopment plan for the property is consistent with the township's Master Plan. The Township Council now must vote on the redevelopment plan after holding a public hearing.
If the redevelopment plan is approved, the developer — property owner Cave Holdings - Flying W LLC — would need to go through the usual Planning Board approval process with details of the development. Another public hearing would be held before the board votes.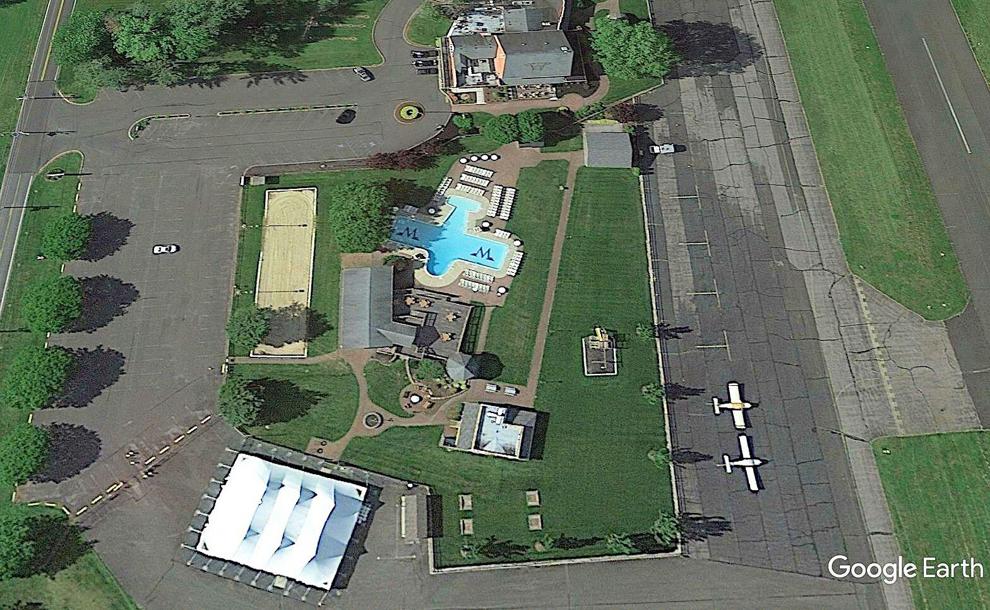 "We believe that this plan is not only consistent with the master plan, but it is very specifically designed to effectuate the Master Plan," township planner Scott D. Taylor of the Taylor Design Group Inc. of Mount Laurel told the board. Taylor's firm wrote the 44-page redevelopment plan, which was issued March 15.
Taylor explained that Medford faced a commitment of 805 affordable housing units under the Mount Laurel affordable housing court decision, but that was reduced to 483 after negotiations. After credits and existing rental housing were added, the township's obligation totaled 298 units. The Flying W project and other developments in the township devote part of their construction to affordable housing.
About 40 people attended the board meeting both in person and virtually on Zoom.
Louis Monoyios told the board the traffic would be "catastrophic" with the additional housing. "You're talking about a lot of vehicle transport going up and down Fostertown Road, which is a two-lane highway," he said.
Traffic also was a concern for Kayley Kloss, who owns a 59-acre horse farm on Fostertown Road that would neighbor the development. She said the speed limit on Fostertown Road now is 50 miles an hour, yet drivers go 60 to 70 on the road.
Brian Bucchi of Fostertown Road expressed concern about the impact of the project on the value of homes in the area. "How would you feel if it was in your backyard?" he asked.