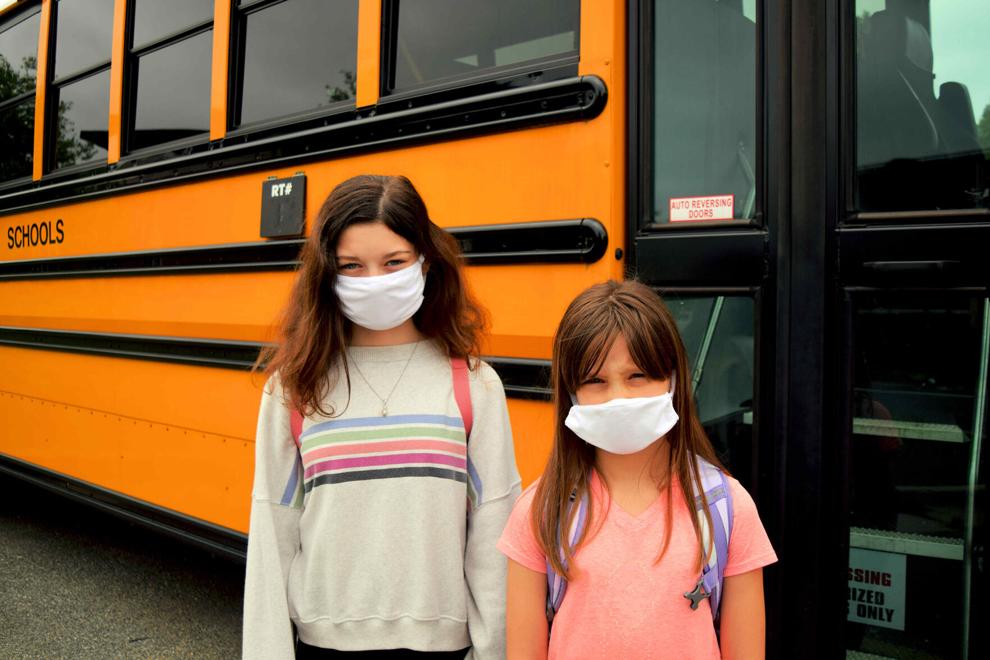 Pressure is building for New Jersey officials to order all school buildings closed in the fall and to return to the virtual-only model that was used from March until the end of the 2019-20 school year in June.
The New Jersey Education Association (NJEA), the union representing more than 200,000 school staff members, was joined last week by the 6,700-member New Jersey Principals and Supervisors Association (NJPSA) in calling for online learning only.
"The NJPSA has reached the conclusion that New Jersey schools should begin the 2020-2021 school year virtually," according to an Op-Ed published Friday by Patricia Wright, executive director of the NJSPA, in NJSPOTLIGHT, a statewide digital news site. "Beginning the school year with statewide remote learning recognizes the critical fact that we simply cannot safeguard our students, our staff and our communities from this highly contagious and lethal virus without the necessary tools to do so." 
But Gov. Phil Murphy on Monday continued to stand behind schools offering a blend of in-classroom and virtual learning in the fall.
"No news to report on schools today," Murphy responded at Monday's COVID-19 briefing when asked by a reporter about the urging of the NJEA and NJPSA. "We take all the inputs from all the stakeholders very seriously and as I've said before there's enormous passion on all sides of this."
During the briefing's press conference, a reporter asked Murphy about fall high school sports given a decision to cancel Big Ten football. Multiple news outlets on Monday reported the Big Ten college football conference — Rutgers University plays in the Big Ten — decided to cancel the fall season. Other football conferences reportedly are considering the same decision.
Murphy said college football is a different concern than high school football because colleges travel to different states to play and that makes protection from COVID-19 "challenging." New Jersey sports largely are limited to New Jersey. However, Murphy said the decision is up to the New Jersey State Interscholastic Athletic Association.
The NJSIAA has already announced that the start of fall high school sports will be delayed until Oct. 22. Two school districts — the West Windsor-Plainsboro Regional School District and the Carteret Public Schools District — have already canceled all fall sports and marching band activity. The West Windsor-Plainsboro district includes West Windsor-Plainsboro north and south high schools.
NJ: Guidelines on the guidelines
School districts in the 70and73 region are submitting their reopening plans to the state and parents are deciding which options to select for their children. Most districts offer a hybrid in-person choice and a virtual-learning-only choice.
Students who will be in school buildings in the fall typically are divided into Cohort A and Cohort B, with one group attending in-person on Mondays and Tuesdays and the other attending on Thursdays and Fridays. On Wednesdays, students would be out of buildings and virtual. 
Districts do differ in the details and how they will apply their policies. Eastern Regional High School in Camden County is offering parents flexibility in their hybrid vs. virtual decisions. "Students may attend Eastern 100% remotely following their class schedules. Every student will have a reserved seat in the A/B Cohort model should a parent/student wish to change to attending in-person," according to Eastern's proposal to the state.
Cherry Hill public schools are relying on parents to screen their children attending in-person for signs of COVID-19 infection each day and to use a thermometer. Eastern, however, has built in 20 minutes each morning before in-person school to screen, with thermo-cameras at three of the high school entrances checking student temperatures.
Meanwhile, the state Friday issued its guidelines to its reopening guidelines — calling the document Frequently Asked Questions about "The Road Back," which is the Department of Education's reopening plan. 
For example, the DOE notes state law sets the minimum school day at four hours. When abbreviated in-person schedules were released by districts, some parents worried the allotted time would not constitute full school days. Students must attend at least 180 days a school year, whether in-person or virtual.
When a student tests positive for COVID-19 does the whole class need to be quarantined for 14 days? It depends on how close the contact, the state FAQ says. Citing health guidelines, the DOE said "if individuals have been in close contact with someone who has tested positive for COVID-19, meaning they are within six feet of someone for at least 10 minutes, they should self-quarantine for 14 days from the date of the last exposure before returning to school."
The FAQ also details when masks are required for students. The rule is wear them at all times. But face coverings are not required in the water, in the extreme heat outdoors, while eating or drinking, when engaged in high-intensity exercise, during music classes (in well-ventilated locations) and in several other instances.
 » MORE: Cherry Hill schools fall plan.
The school reopening debate in NJ
The NJEA has relentlessly posted to social media — mainly Twitter and Facebook — to oppose an in-person opening. The NJEA website also is heavily advocating against in-school sessions in the state. Many are using the hashtag #whenitssafe on Twitter to oppose opening.
The Camden County Council of Education Associations wrote a letter to Gov. Murphy and other state officials on Friday pushing to keep school buildings closed, noting "it is with extreme urgency that we write this letter to implore the decision be made that in-person instruction should be postponed until proper safety procedures can be established to guarantee the safety of everyone." The Camden County Council leadership includes two educators from Cherry Hill schools (Treasurer Laurie Gibson-Parker and Secretary Melissa Reitano) and one from Voorhees schools (President Danielle M. Clark).
Like the Camden unions, other local associations — including the Burlington County Education Association — have urged districts to adopt virtual learning only. Atlantic County educators want Gov. Murphy to keep school buildings shut down in the fall, a report in The Press of Atlantic City noted. "As educators, parents and members of our communities, we want to return to school as we know it. But, the truth is, right now, that's not possible," the Atlantic County Council of Education Associations wrote in the letter to Murphy, according to the article by reporter Claire Lowe.
In Newark, where parents have until Friday to make their decisions, Mayor Ras Baraka advises residents to keep their students home, according to NJSPOTLIGHT. "At this rate, I wouldn't send anybody to school," Baraka said last Monday in a speech, according to the article by reporter Patrick Wall.
» MORE: NJEA President says more at stake than wishing to see students.
COVID backlash in other states
More and more Philadelphia-area districts in Pennsylvania plan to open only virtually, according to a report on inquirer.com. Lower Merion, Haverford, West Chester, Upper Darby and Colonial school districts all will begin the fall school year online only, according to the article by reporter Maddie Hanna.
In Georgia, the Barrow County School System north of Atlanta was going to offer both in-person and remote instruction beginning next Monday. But more than 90 district staff members were forced to quarantine because of confirmed or suspected infections, CNN reports. That district now has dumped in-person schools in the fall, reporter Dakin Andone wrote.
Several school districts in Tennessee that opened recently already are having to adjust their plans, Meghan Mangrum reported in the Nashville Tennessean. "Maryville City Schools...has reported two confirmed cases as of August 4. A student tested positive at Coulter Grove Intermediate School and a staff member tested positive at John Sevier Elementary School, prompting a class of 16 students to be sent home to be quarantined for the next two weeks," the Tennessean reported.
Students in Corinth, Mississippi returned to school two weeks ago. By early last week six students and one staff member had tested positive for COVID-19 and 116 students were sent home to quarantine, according to reporter Jaclyn Peiser in washingtonpost.com. "Just because you begin to have positive cases, that is not a reason for closing school," Superintendent Lee Childress said in a Facebook Live broadcast, according to the Post's report, which said the district will stay the course.
Schools in Michigan haven't reopened yet, but administrators already are preparing for closings, quarantines of entire classrooms and the logistics of how to close buildings, reporter Ron French stated in a story in bridgemi.com, a digital news site covering the state. According to French's article: "'It's going to happen,' said Randy Liepa, superintendent of Wayne Regional Service Agency, which coordinates services for school districts in Wayne County. 'We could have rolling closures,' as schools close for students to quarantine and for deep cleanings, and then reopen."
Fatherly.com, a digital media site for dads, last week reported an extensive state-by-state list of outbreaks in districts where school has begun. Many districts are screening for coronavirus infections, but, as reporter Tara Santora wrote: "The problem with screening, of course, is that about 40% of cases are asymptomatic, and people who are infected without symptoms can spread the disease around their school unknowingly."
But other states, particularly those with low infection rates like New Jersey, are continuing with plans for in-person education.
New York Gov. Andrew M. Cuomo last Friday gave the green light for in-person school in that state, nytimes.com reported on Friday. Reporters Roni Caryn Rabin and Apoorva Mandavilli noted in the article: "In interviews, doctors, epidemiologists and other public health experts said that conditions were favorable throughout the state, including New York City, to bring children back — as long as safety precautions are in place. Some expressed concern that the effects of keeping students home were more worrisome."