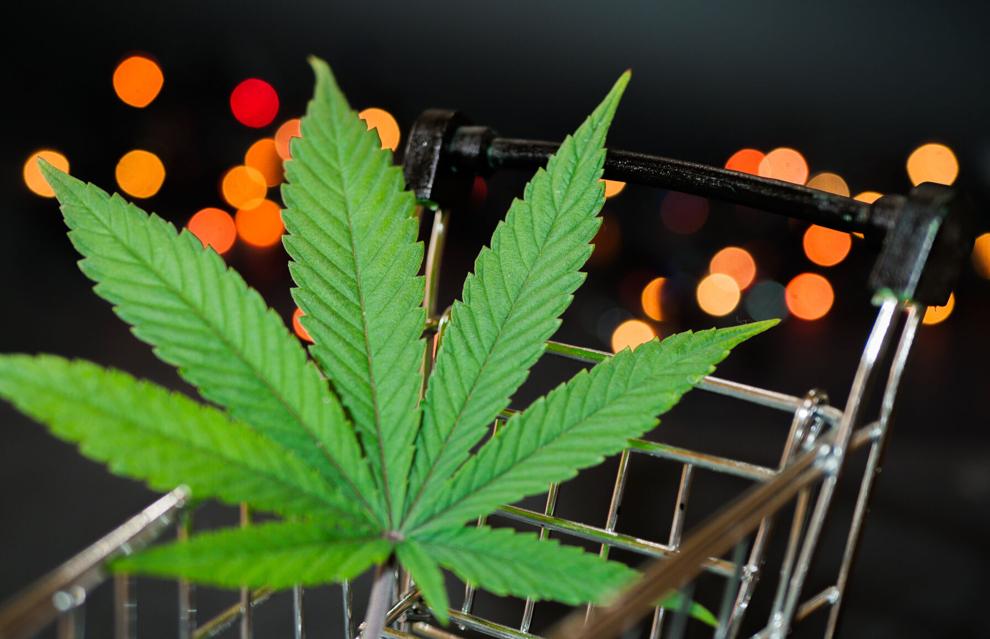 ---
Where will marijuana sales be permitted? See list of 108 South Jersey municipalities at end of article.
---
Although Cherry Hill on Monday night moved to ban recreational marijuana businesses, Township Council members also called for more study and a roll-out plan should they want to permit the businesses later this year.
Meanwhile, the Evesham Township Council on Wednesday night is scheduled to consider an ordinance allowing cannabis businesses to operate in the Evesham Crossroads Overlay Zone at Routes 70 and 73 and in industrial zones. A companion ordinance would tax the new businesses. A public hearing is scheduled for August 11.
The Voorhees Township Committee on Monday night moved forward an ordinance that permits all cannabis businesses to operate along Route 73. 
Retail sales also may open in Voorhees in the business zone on Haddonfield Berlin Road, east of White Horse Road, and in the Town Center redevelopment area, according to the proposed ordinance. Cultivating, wholesaling, distributing and retailing will be permitted along Laurel Oak Road and Voorhees Drive. A companion ordinance imposes up to a 2% Township tax on cannabis sales in town.
A big attraction to municipalities is the ability to generate new revenue by collecting between 1% and 2% on cannabis sales. 
In Cherry Hill, the uncertainty over state regulations governing the businesses was a concern. The new rules from the state Cannabis Regulatory Commission are not due out until August 21.
"The state has still not provided municipalities with all the regulations and the guidelines," Council President David Fleisher told Council members at the pre-meeting caucus. "The consensus is it's difficult to opt-in to something we don't fully understand yet."
Fleisher said that municipalities that opt-in are committed for five years. "By opting out, knowing that we can opt back in at any time, it gives us the opportunity: a, to wait for the regs and, b, see how some other towns that may have jumped in to first see how they're potentially working out some of the kinks."
Added Fleisher: "I would like to see the impact on neighborhoods, commercial zones, etcetera in other towns."
At the public meeting, Cherry Hill Mayor Susan Shin Angulo said the legalization comes with considerable balancing between justice and economic opportunity.
"Ultimately, we see cannabis business coming to the Township in some form in the future," the mayor said at the public meeting. "We feel it is necessary to wait for the commission to release its rules and regulations" before Cherry Hill comes up with its own, Shin Angulo said. 
Councilwoman Carole Roskoph said the Township should commit to devising a plan to give residents "a firm decision once and for all." She said community members, business owners and school officials should be consulted about their opinions on the impact of cannabis businesses in town.
During public comment, Jamell Rosario of Hadleigh Drive commended the Council for its leadership in the decision to wait and see.
"It's not fair what the state did to the townships" by imposing the August deadline before regulations are available, he said.
Although many South Jersey municipalities are prohibiting the businesses, residents 21 and older in those communities will be free to use cannabis products under the law, which was made possible by a statewide referendum last November. Cannabis products also can be delivered in all communities.
An analysis of proposed ordinances by 70and73.com shows that, so far, 27 municipalities (25%) will welcome all or some types of cannabis businesses, while 81 (75%) will prohibit them. Several still have yet to decide, including Evesham. Mount Laurel is permitting sales, while Medford and Medford Lakes are prohibiting the businesses.
---
RECREATIONAL MARIJUANA SALES IN SOUTH JERSEY
| MUNICIPALITY | COUNTY | DECISION |
| --- | --- | --- |
| Absecon | Atlantic | ALLOW |
| Atlantic City | Atlantic | ALLOW |
| Brigantine | Atlantic | PROHIBIT |
| Buena Vista | Atlantic | PROHIBIT |
| Egg Harbor Township | Atlantic | ALLOW |
| Estell Manor | Atlantic | PROHIBIT |
| Longport | Atlantic | PROHIBIT |
| Margate | Atlantic | PROHIBIT |
| Mullica Township | Atlantic | PROHIBIT |
| Northfield | Atlantic | ALLOW (5) |
| Port Republic | Atlantic | PROHIBIT |
| Somers Point | Atlantic | PROHIBIT |
| Ventnor | Atlantic | PROHIBIT |
| Weymouth | Atlantic | PROHIBIT |
| Bass River | Burlington | ALLOW |
| Beverly | Burlington | ALLOW |
| Bordentown | Burlington | PROHIBIT |
| Burlington City | Burlington | ALLOW |
| Burlington Township | Burlington | PROHIBIT |
| Chesterfield | Burlington | PROHIBIT |
| Cinnaminson | Burlington | ALLOW (1) |
| Delanco | Burlington | PROHIBIT |
| Delran | Burlington | ALLOW |
| Eastampton | Burlington | ALLOW |
| Evesham | Burlington | ALLOW |
| Fieldsboro | Burlington | PROHIBIT |
| Florence | Burlington | PROHIBIT |
| Lumberton | Burlington | ALLOW |
| Mansfield | Burlington | PROHIBIT |
| Maple Shade | Burlington | PROHIBIT |
| Medford | Burlington | PROHIBIT |
| Medford Lakes | Burlington | PROHIBIT |
| Mount Holly | Burlington | ALLOW |
| Mount Laurel | Burlington | ALLOW |
| New Hanover | Burlington | PROHIBIT |
| North Hanover | Burlington | PROHIBIT |
| Palmyra | Burlington | PROHIBIT |
| Pemberton Borough | Burlington | PROHIBIT |
| Pemberton Township | Burlington | ALLOW |
| Riverton | Burlington | PROHIBIT |
| Shamong | Burlington | ALLOW |
| Southampton | Burlington | PROHIBIT |
| Springfield | Burlington | PROHIBIT |
| Tabernacle | Burlington | PROHIBIT |
| Westampton | Burlington | PROHIBIT |
| Wrightstown | Burlington | PROHIBIT |
| Audubon | Camden | PROHIBIT |
| Audubon Park | Camden | PROHIBIT |
| Barrington | Camden | ALLOW |
| Bellmawr | Camden | PROHIBIT |
| Berlin Borough | Camden | PROHIBIT |
| Berlin Township | Camden | PROHIBIT |
| Camden | Camden | PROHIBIT |
| Cherry HIll | Camden | PROHIBIT |
| Chesilhurst | Camden | PROHIBIT |
| Clementon | Camden | PROHIBIT |
| Haddon Heights | Camden | PROHIBIT |
| Haddon Township | Camden | PROHIBIT |
| Haddonfield | Camden | PROHIBIT |
| Hi-Nella | Camden | PROHIBIT |
| Lawnside | Camden | PROHIBIT |
| Lindenwold | Camden | PROHIBIT |
| Magnolia | Camden | PROHIBIT |
| Merchantville | Camden | ALLOW |
| Mount Ephraim | Camden | PROHIBIT |
| Oaklyn | Camden | ALLOW |
| Pine Hill | Camden | PROHIBIT |
| Runnemede | Camden | PROHIBIT |
| Stratford | Camden | PROHIBIT |
| Voorhees | Camden | ALLOW |
| Avalon | Cape May | PROHIBIT |
| Cape May City | Cape May | PROHIBIT |
| Dennis | Cape May | PROHIBIT |
| Lower Township | Cape May | ALLOW |
| Middle Township | Cape May | PROHIBIT |
| North Wildwood | Cape May | PROHIBIT |
| Ocean City | Cape May | PROHIBIT |
| Sea Isle | Cape May | PROHIBIT |
| Stone Harbor | Cape May | PROHIBIT |
| Upper Cape May | Cape May | PROHIBIT |
| Upper Township | Cape May | PROHIBIT |
| West Wildwood | Cape May | PROHIBIT |
| Wildwood | Cape May | PROHIBIT |
| Wildwood Crest | Cape May | PROHIBIT |
| Woodbine | Cape May | ALLOW |
| Deerfield | Cumberland | PROHIBIT |
| Greenwich | Cumberland | PROHIBIT |
| Maurice River Township | Cumberland | PROHIBIT |
| Upper Deerfield | Cumberland | PROHIBIT |
| Vineland | Cumberland | ALLOW |
| Deptford | Gloucester | PROHIBIT |
| East Greenwich | Gloucester | ALLOW (4) |
| Logan | Gloucester | ALLOW (2) |
| Mantua | Gloucester | PROHIBIT (7) |
| Monroe | Gloucester | ALLOW |
| South Harrison | Gloucester | PROHIBIT |
| Swedesboro | Gloucester | PROHIBIT |
| Washington Township | Gloucester | PROHIBIT |
| Wenonah | Gloucester | PROHIBIT |
| West Deptford | Gloucester | ALLOW |
| Westville | Gloucester | PROHIBIT |
| Woodbury Heights | Gloucester | PROHIBIT |
| Alloway | Salem | PROHIBIT |
| Carneys Point | Salem | ALLOW |
| Elsinboro Township | Salem | PROHIBIT |
| Lower Alloways Creek | Salem | ALLOW (3) |
| Mannington | Salem | PROHIBIT |
| Oldmans | Salem | PROHIBIT |
| Pilesgrove | Salem | PROHIBIT |
| Quinton | Salem | PROHIBIT |
| Salem | Salem | PROHIBIT |
| Upper Pittsgrove | Salem | PROHIBIT |
| | | |