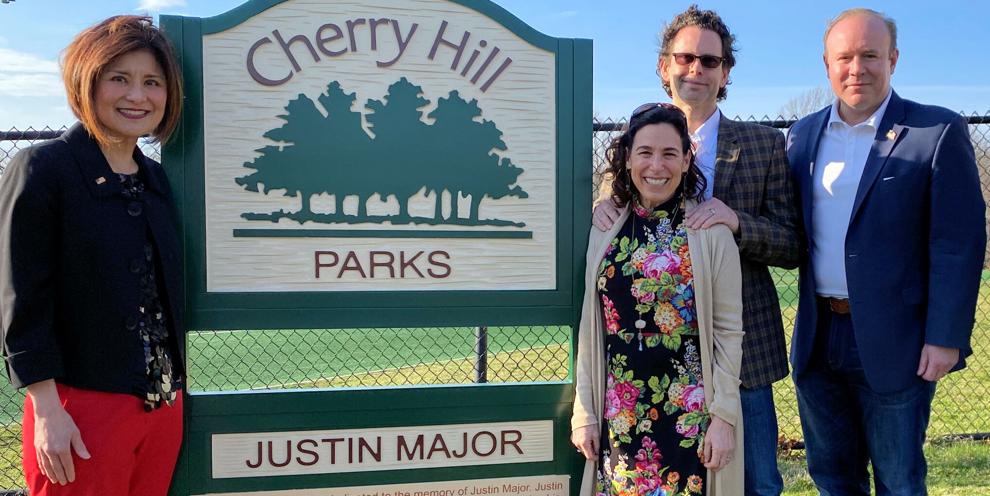 Democratic party leaders have squeezed out one-term Cherry Hill Mayor Susan Shin Angulo from this year's election in South Jersey's largest municipality and replaced her with Township Council President David Fleisher.
At Monday's Township Council meeting, where Shin Angulo sits next to Fleisher, the full-time mayor looked gloomy and said little.
"As of now, I am keeping all of my options open and I remain focused on guiding Cherry Hill," Shin Angulo said in a late-afternoon statement on Tuesday. "When the time is right, I will provide the public with my plans for the future – stay tuned."
The mayor's statement followed one sent out by Fleisher's campaign just before noon, announcing that he would be the mayoral candidate on the Democratic ticket with Council members Jennifer Apell, Brian Bauerle and Michele Golkow.
Neither Shin Angulo nor Fleisher answered 70and73.com's request for an interview. No reasons were given for the switch.
"I will use my business experience to run the Township in a manner that is fiscally responsible and invests in our neighborhoods so that people can safely enjoy all Cherry Hill has to offer," Fleisher said in his statement.
Fleisher's wife, Jennifer Fleisher, is a member of the Cherry Hill Board of Education. Her term expires next year.
The candidate for mayor is a Cherry Hill native, attended Cherry Hill schools and graduated from Cherry Hill East. He received his bachelor's degree in finance from Ithaca College and is president and managing partner of a financial planning firm.
As for Mayor Shin Angulo, she may be out, but she shows no indication that she will disappear.
"At this time, I fully plan on continuing to fight for the residents of Cherry Hill and ensure this Township is the best possible place to live in the state," she said in her statement. "After four years of navigating this great municipality through a pandemic, seismic social justice changes, and its rapid growth, while managing spending and balancing the budget without any tax increase, there is still so much work to do."
She is the first Korean-American woman to hold the office. She had served on the Camden County Board of Commissioners and, before that, was on the Cherry Hill Council.