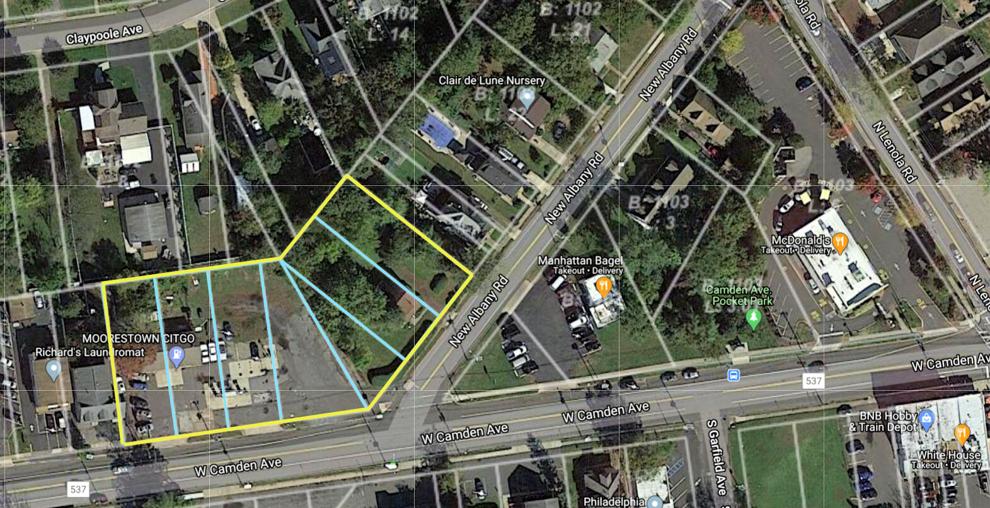 Plans for a Dollar General store at West Camden Avenue and New Albany Road in the Lenola section of Moorestown have been approved by the Township Planning Board.
Seven lots totaling 1.1 acres on the site will be cleared for the 8,990-square-foot store and parking, according to the application, which was passed 9-0 at the March 4 meeting and adopted by resolution on April 1. A two-story home and Moorestown CITGO will be demolished.
The application was made by 107 W Camden Avenue Development Associates LLC and the property is owned by Moorestown Camden LLC of Clifton, Passaic County, according to the application.
A few residents of the neighborhood opposed the Dollar General at the March meeting.
Donna Clark of Claypool Avenue, who has lived in the Lenola section for 50 years, told the board in a written statement that she was concerned about traffic at the intersection. Jose Feliciano of Harding Avenue questioned a planned exit on New Albany Avenue and Jim Carruthers of South Garfield Avenue said the plan was "incredibly unoriginal and it will not preserve Lenola," according to the Planning Board resolution.