A 4.6-acre swath of Cherry Hill land that formerly held the USS New Jersey Lodge No. 62 Free and Accepted Masons and that sparked controversy and a lawsuit is close to becoming permanently preserved open space owned by the township.
The parcel fronts on 1205 Haddonfield-Berlin Road, next to Route 295, but it's difficult to notice because the lodge's former driveway has been closed. The land borders the backyards of homes on Ashbrook Road to the west, Oakdale Road to the south and 295 to the east. 
"It's just kind of like a blank canvas now," Jack Sworaski, Camden County director of the division of open space and farmland preservation, told 70and73.com. The Masonic Lodge was demolished last fall.
The county, which bought the land for $1.4 million, will conduct a November 4 public hearing on the plan to turn over the property to Cherry Hill Township for open public space. The hearing is a requirement of the county's application to the state's Green Acres Program to transfer the site to Cherry Hill.
Sworaski said the land can never be developed and likely would become some type of park, although that needs to be determined by the township. The township owns other open space that connects to the south with the former Masonic Lodge site. The Cherry Hill American Little League field sits on the land.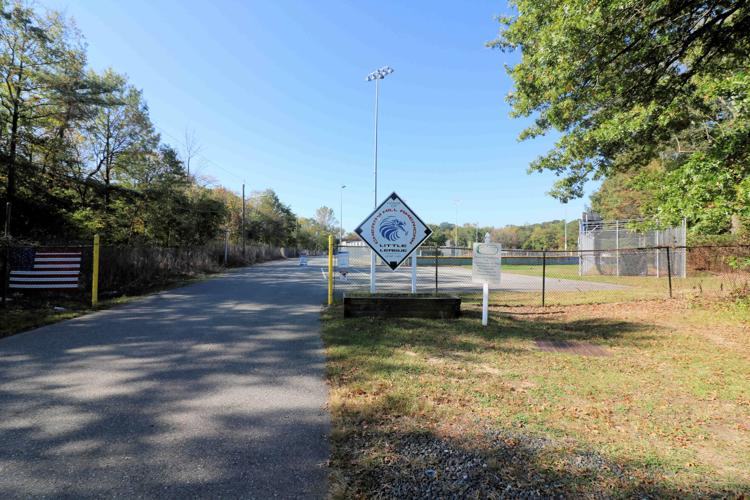 In 2016, Advanced Recovery Systems of Fort Lauderdale applied to purchase and develop the site into a recovery center for alcoholism and other addictions. Neighbors protested, as did the township. ARS sued, but later agreed to turn over its sales agreement with the Masons for $300,000 from the township.
The open space application the township filed at the time with Camden County noted the vacant Masonic site wasn't suitable for a treatment facility because it was in a residential area and "not in the best interests of the community." The application also stated the property's now-closed driveway opened onto Haddonfield-Berlin Road and more traffic would add to "an already burdened county roadway."
ARS instead chose the site of the former Baker Lanes bowling alley on Cuthbert Boulevard for its facility. ARS' Recovery Village brand is partnering with Cooper University Health Care and the new center will open in November, according to its website.