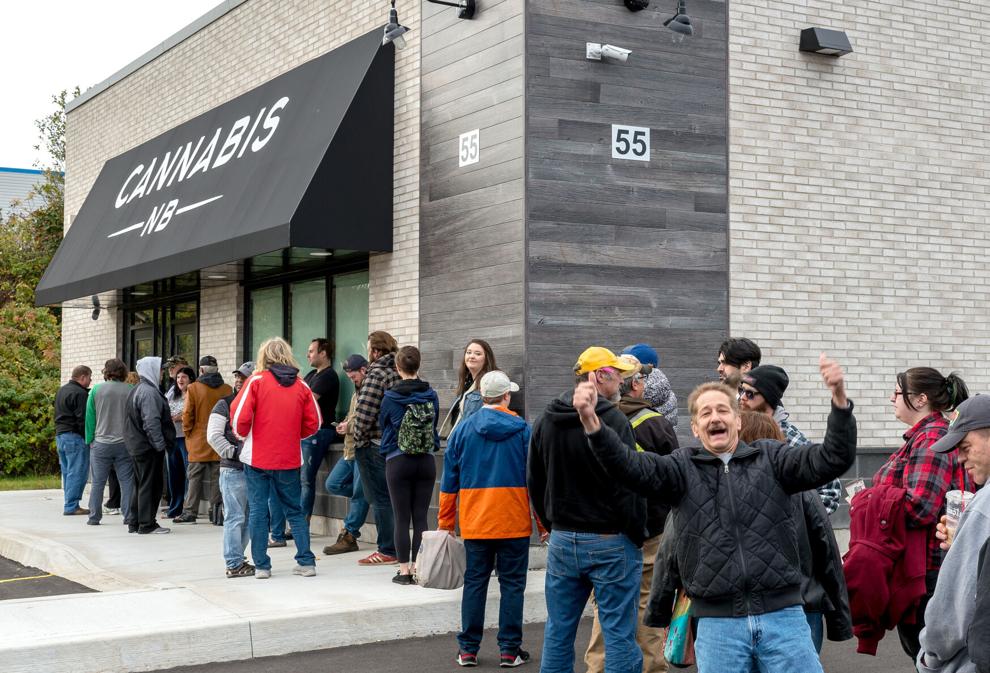 With New Jersey legalizing recreational marijuana after last fall's referendum received voter approval, local communities are now tasked with a complex decision:
Should they allow the sale, manufacturing or cultivation of recreational cannabis in their communities and bring in the resulting tax dollars? Or should they ban it, at least for now?
Their decisions must come before August 21, when the state Cannabis Regulatory Commission releases its regulations. Any municipality without a decision automatically opens itself to the retail and wholesale sale, cultivation, manufacture and wholesaling of the drug.
Many municipalities are troubled by the unknown because their decisions must be made before they have from the Cannabis Regulatory Commission's regulations in hand.
Mount Laurel and Voorhees are planning on marijuana outlets in their towns, viewing cannabis as a potential source of economic growth.
"There is an economic motivation to having this in the town," Mario DiNatale, the Voorhees director of community and economic development, told 70and73.com. He cited the approximately $360,000 brought in quarterly in Bellmawr from medical marijuana alone.
Merchantville and Greenwich, Cumberland County, also are allowing marijuana businesses in their communities, with several other municipalities in South Jersey conditionally banning it until further review.
Voters across the state last November overwhelmingly decided to legalize recreational marijuana use in New Jersey for people 21 and older. The statewide vote was 67% in favor.
Indeed, the tax revenue in states that already allow recreational marijuana is immense. California, Colorado, Nevada, Oregon, and Washington are bringing in hundreds of millions of dollars every year.
These taxes will be implemented similar to liquor taxes. The drug will be sold with up to a 2% locally imposed tax on sales (1% for wholesalers), which goes to the municipality. Each new marijuana business will require a state license. 
Cherry Hill, Evesham, and Moorestown are reviewing all possible routes before making a decision.
"It is a very big, moving process and it's not just some easy thing to just give a clear answer on, as much as we would like it to," Evesham Mayor Jackie Veasy said at a Township Council meeting on May 26.
Michelle Caffrey, Cherry Hill's communications director, told 70and73.com that her town still is in a state of "careful evaluation." A decision is expected from the Township Council this month after considering the financial impact as well as public safety.
In some cases, such as Mount Laurel, municipalities are weaving cannabis sales into their local zoning ordinances to control where marijuana is sold or manufactured. Such changes in the law require public notice of meetings and hearings.
"Our problem at this point is how to rectify these requirements against this ticking clock," Charles Latini Jr., president of the New Jersey Chapter of the American Planning Association, told the commission at its Tuesday meeting. The association represents municipal planning firms across the state that work under contract advising municipalities on zoning and development matters.
Janice Kovach, president of the New Jersey League of Municipalities and mayor of Clinton, Hunterdon County, told the commission at the meeting that, because New Jersey is a diverse state, a "one-size-fits-all approach" will not work.
"Opting out is not necessarily saying no," she said of local municipal decisions. "In some cases, an opt-out is a 'maybe later,' simply delaying the decision until they know all the rules. It's challenging to properly plan without knowing all the parameters."
For many communities, the extra tax income is a lure. But there also are concerns about the impact on the quality of life, particularly traffic and parking, she said.
"We know this is a new industry and it will draw individuals to the communities that are host communities," she told commissioners.
Medford and Medford Lakes were quick to ban sales and manufacturing, voting on May 4 and April 28, respectively. Berlin, Burlington Township, Lindenwold and Springfield will follow suit.
At a meeting on Tuesday, the Medford Township Council attributed its hesitancy to a lack of information on the upcoming state regulations .
Moorestown Mayor Nicole Gillespie described the recreational marijuana decision process for municipalities as "building the plane while flying it."
Overall, residents should not expect to see marijuana retail stores anytime soon. Every municipality is still in a very early stage of the development of local laws surrounding cannabis with a long, complicated road ahead before residents can purchase marijuana.
"If you know anything about government processes, it's not fast," said Voorhees official DiNatale. "It will be months."