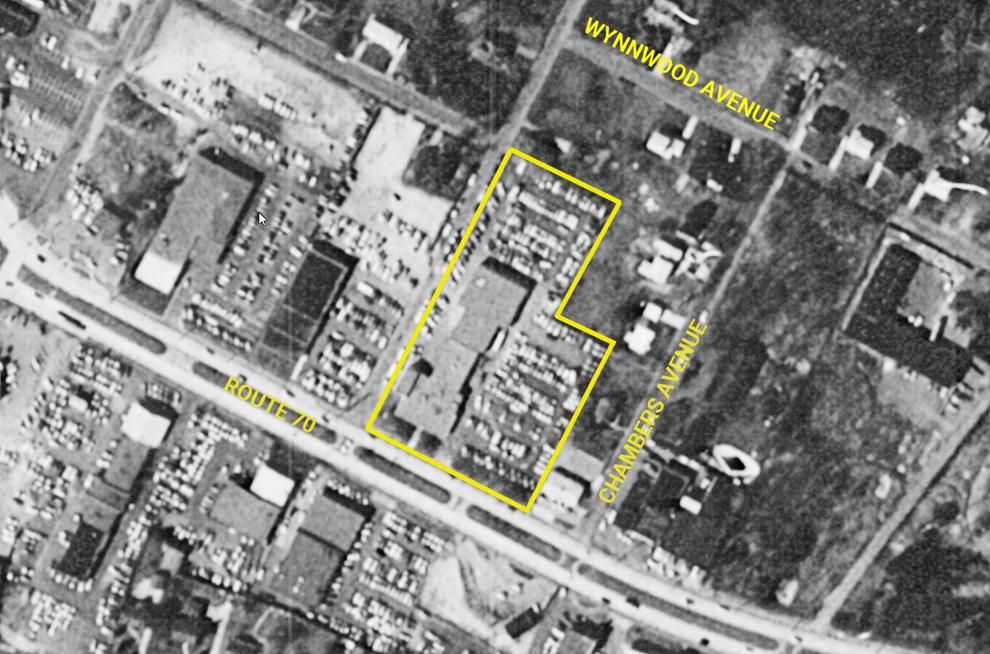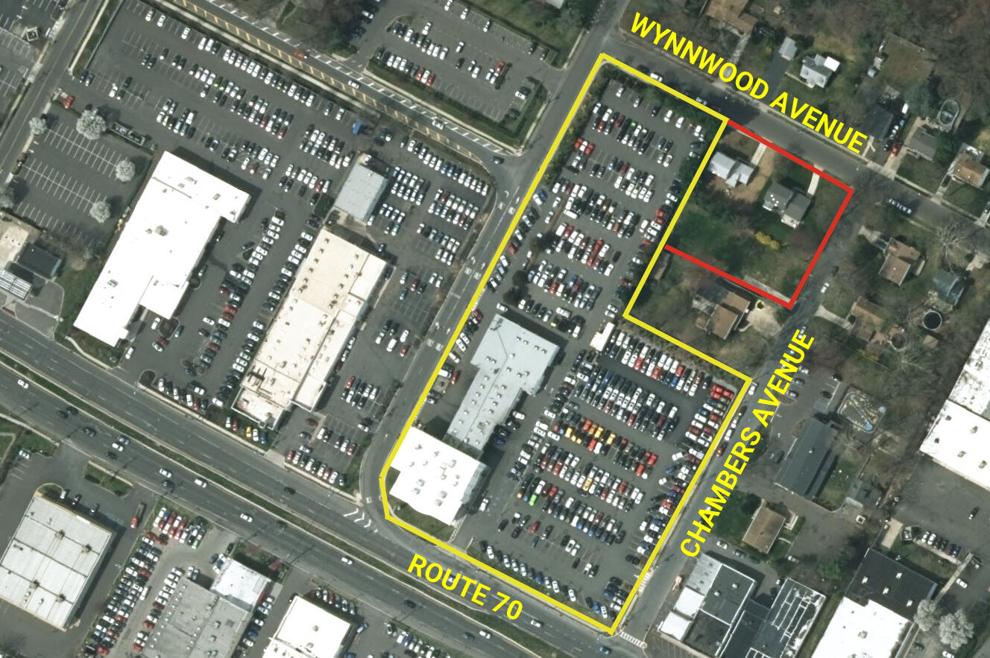 When Tom Quigley testified at a recent Cherry Hill Planning Board virtual meeting, he was armed with diagrams and measurements of lighting levels on the Cherry Hill Dodge parking lot at Route 70 and Chambers Avenue.
Quigley, who lives a street away, testified at the August 3 session that 12 LED lights were aimed at a Chambers Avenue house bordering the parking lot. Quigley said his research showed "an inordinate amount of light" spilled over onto the house.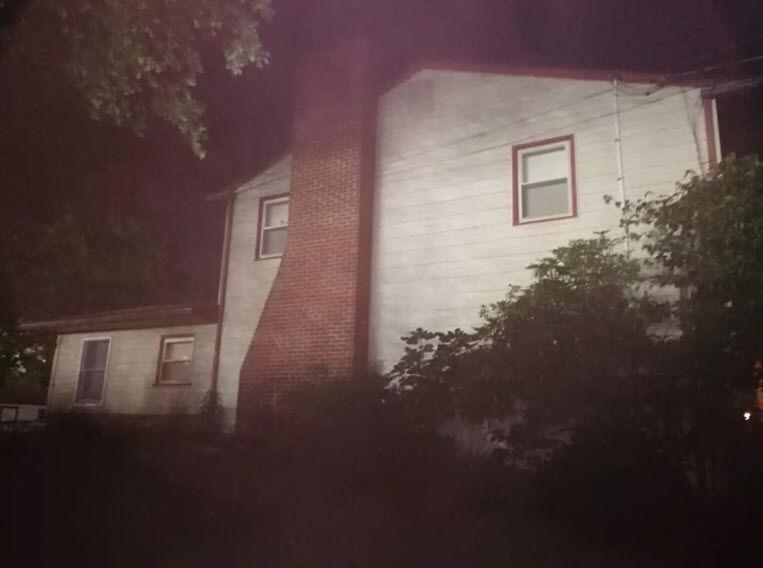 Planning Board members are considering the application of Cherry Hill Dodge's owner, Charles W. Foulke Jr. and his son, Charles "Charlie" Foulke III, for permission to demolish two homes and expand the dealership's parking lot. 
When Quigley was testifying, Cherry Hill Dodge's lawyer, Kevin D. Sheehan of Parker McCay, objected to one of Quigley's documents "from an evidentiary standard." Sheehan told the board that "it seems to require the testimony of a lighting engineer for that particular drawing."
Planning Board solicitor James W. Burns broke in, credited Quigley, who lives on Warren Avenue, for his in-depth work on the lighting and asked Quigley if he had any qualifications. Quigley responded that he's an engineer, certified as an energy auditor, energy manager and measurement and verification professional by the Association of Energy Engineers.
Cherry Hill Dodge was scheduled to appear at the August 17 meeting but asked for a postponement so it could correct some site issues, including its parking lot lighting, Cosmas P. Diamantis, the board secretary and the township director of community development, told board members at the caucus before that meeting.
---
The Planning Board continues its hearing for Cherry Hill Dodge's application Tuesday night, September 7, at 7 p.m. The agenda, how to attend the virtual meeting and documents from the applicant can be found on the township website.
---
Testimony by Quigley and other Locustwood neighborhood residents — who brought audio recordings of car panic alarms and photographs of skid marks on their streets allegedly made by car dealership workers testing cars — had an impact on the board.
The "not in my backyard" objection by citizens to development so common years ago has given way to sophisticated testimony such as Quigley's — with evidence rather than just emotion.
Many of the same Locustwood residents who are against the Cherry Hill Dodge plan also mobilized against a proposed expansion of a Land Rover/Jaguar dealership on Haddonfield Road. The township Zoning Board of Adjustment on July 10 granted only part of that application, and did not allow the dealer to tear down two homes on Wynnwood Avenue for parking.
Sophisticated citizen participation is not unique to Cherry Hill and is evident in other 70and73-area towns. This includes opposition to a recently defeated Curaleaf New Jersey Inc. plan to open a medical marijuana dispensary on Route 73 and an ongoing proposal by Affinity Healthcare Group Voorhees LLC to offer outpatient services to opioid addicts at an office building on Somerdale Road in Voorhees.
In Cherry Hill, both Foulkes are major contributors to the Democratic Party in South Jersey, according to data from the state Election Law Enforcement Commission, which monitors campaign finance. Their contributions have gone to the Camden County Democratic Committee, Assembly and state Senate candidates and county freeholders. In 2015, Charlie Foulke gave to the campaign of former Cherry Hill Mayor Charles "Chuck" Cahn in the primary election, according to ELEC.
At the August 3 Cherry Hill Dodge meeting, numerous residents complained about what they said were frustrations of living near the dealership, including the use of car panic alarms to find specific cars on the parking lot.
While members of the quasi-judicial planning and zoning boards don't often share much of their feelings before testimony has ended, two Cherry Hill members had had enough at that meeting.
"I'm getting nauseous listening to this, I have to tell you," board member Marlyn Kalitan said. "I think we're hearing enough about what is going on with this dealership to say that he is not a good neighbor. It has nothing to do with politics. It's about being a good neighbor. And if he hasn't been following the rules before, if we're going to be granting variances, how do we feel like he's going to be following these as well?"
When Kalitan finished commenting, board member Michele Golkow, who also is a Township Council member and  liaison to the Planning Board, said: "I am appalled also. But I am very curious to hear the applicant's response to all of the allegations that have been made."
Golkow told the board that Charlie Foulke "said he wanted to be a good neighbor, but actions do speak louder than words and what we're hearing from his neighbors is that he hasn't been such a good neighbor. And look, it's a balancing act. It's a B-2 highway business zone but there are residences and if we're going to go to all of the trouble tonight to put conditions on any approval this evening I think we need to know that the conditions will be met and there will be compliance." (Testimony went too long for the board to reach the decision stage.)
Getting the attention of the township and even changing votes is possible, said Rena Margulis, a Cherry Hill activist who is one of the administrators of the Cherry Hill United Facebook page. "It is not impossible to move the township," she told 70and73.com in a telephone interview.
Margulis said the neighborhood focus is an essential part of mobilizing citizens. For example, traffic and congestion on Route 70 is a continuing concern, but not something that would rally a group of people. 
However, car dealers around the Locustwood neighborhood who are doing things such as setting off panic alarms 10 times or more a day does mobilize a neighborhood, she said, as it did for the Cherry Hill Dodge and Land Rover applications. 
"That is the kind of abuse of the neighbors that leads to dozens of people protesting an expansion by the dealership" Margulis said.
One reason neighbors mobilize so fast on an issue is because of the rise of social media, such as Facebook and Twitter, Margulis said. "Social media has made a huge difference in getting out to the public information that they need to know, especially in township-wide matters," Margulis said. The other major Facebook group in Cherry Hill besides Cherry Hill United is What's Up in Cherry Hill. 
Dawn Higgins testified at both car dealers' hearings as a representative of the Council of Cherry Hill Civic Associations, a collective of 13 neighborhood groups. Higgins also is president of the Erlton North Windsor Civic Association.
Commercial encroachment into neighborhoods is the hot topic for the council, she said. "Many, many neighborhoods in Cherry Hill border major highways or major roads."
"It's important that, even if we don't win, that the township knows that people care and knows the residents' feelings about any given issue," Higgins said.
Higgins said the township has been "very responsive." She said her meeting requests with former Mayor Cahn were usually successful. She said the township's departments have been equally as responsive: "I rarely don't hear back from them."
The community leader who has lived in Cherry Hill for more than 50 years says that neighborhood organizations now have "a lot of young people, which I think is great."