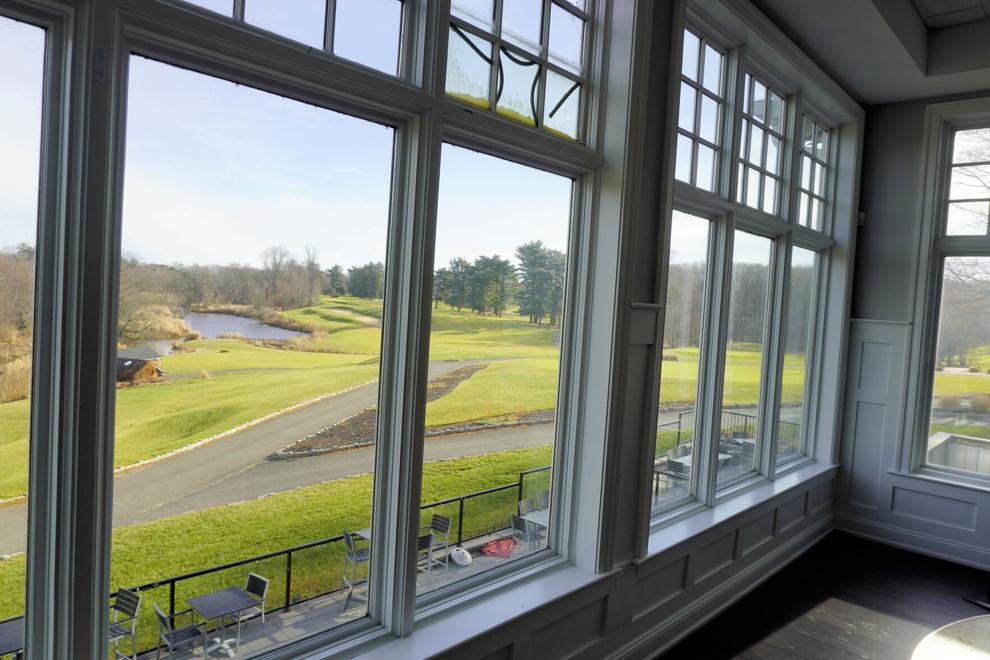 One of the earliest memories for Randy Lahn, 68, was of caddying at Cherry Hill's Woodcrest Country Club for his father, who was president of the private golf course.
His father, Herbert Lahn, who died in 2008, was a South Jersey real estate developer who raised his family in Medford and worked from his firm's offices next to the old Olga's Diner at the Routes 70 and 73 traffic circle.
Randy followed his father into the family firm, developed his own businesses and this month took over the 92-year-old club on 178 acres, rebranding it The Legacy Club at Woodcrest. Lahn would not disclose the purchase price for the property and assets at Evesham and Haddonfield-Berlin roads.
"It just seemed like a natural thing to want to buy it and own it for myself and my family," Lahn told 70and73.com in a telephone interview from his Boca Raton, Florida home. He also maintains a Cherry Hill home and one in Utah, for skiing and golf.
Through his Lahn Hospitality & Amusement Group, the developer plans to invest $10 million in course and amenity improvements to transform Legacy into a venue to attract families — and not just golfers — over the next few years.
Preserved as a country club
The developer said the club will remain as just that — a country club.
Even if he wanted to develop the land, Lahn could not do so, according to a 2016 deed restriction made after Cherry Hill Township purchased development rights to ensure that the property's operations remain "consistent with its long recreational history," according to the deed restriction, which prohibits residential, commercial, industrial or institutional development.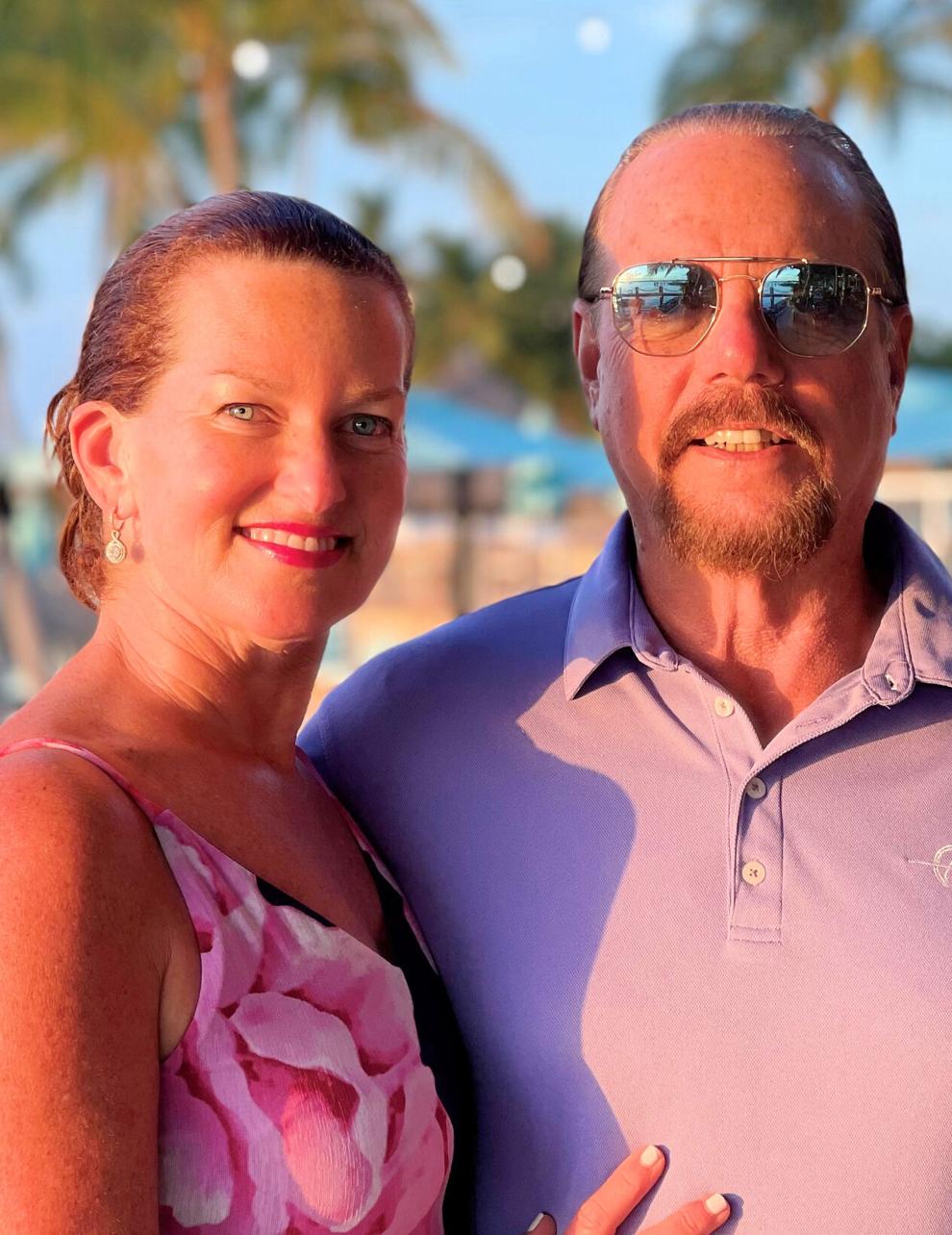 Lahn's lawyer, Brian M. McGovern, of the Haddonfield firm of Archer & Greiner, assured the Township in a September letter that Lahn understood the development restrictions in the deed. 
"Mr. Lahn recognizes that Woodcrest Country Club is a cornerstone of the community in Cherry Hill Township and looks forward to working with the Township to preserve Woodcrest County Club into the future," McGovern wrote.
In his 70and73.com interview, Lahn emphasized that, despite the rumors, the Legacy Club will not house another Funplex, the amusement and water park attractions that his company operates in Mount Laurel, East Hanover and Myrtle Beach, South Carolina.
But Lahn's strategy is to attract both golfers who want to play a top course (he wants to make it one of the top 50 in the nation) as well as their families. 
"It is our intention to keep the Legacy a class-one golf facility," he said. "There's a distinct synergy between the family entertainment business that we're in and a golf course that caters to families."
Long list of improvements
First, the new owners will make improvements to the 14-year-old clubhouse by the end of next June and enhance the driving range, 10th and 14th holes on the course.
Then, Lahn said, work will begin on a new recreational building for members that will overlook the golf course. Golf simulators, arcade games and bowling alleys between the first and second floors with a view of the first and 18th holes will be added, he said.
He said the recreational building will have two bars: one for adults and one for children, featuring milkshakes, ice cream and pizza. An indoor/outdoor pool also will overlook the course and be open year-round.
The goal? "So that the total family can play together," Lahn said.
A babysitting area will be added to the recreational building so members can drop off the kids and have dinner at the clubhouse without worry, the developer said.
The clubhouse's restaurant and large bar will be open to the public. Although a name has not been determined, the menu will be high-end, maybe featuring steak and Italian dishes, Lahn said.
After the recreational building, Lahn expects to build rooms for course visitors to stay overnight — guests ranging from people attending weddings at the clubhouse to golfers traveling from afar who want to remain on the course.
What will be the Legacy's primary golf market? Certainly New Jersey. But Lahn also has his marketing eye on the growing number of people living in Center City Philadelphia luxury apartments.
The new club will try "to make a convenient, close place for the Center City people to be able to play," he told 70and73.com.
A Center City Legacy member, whose golf clubs would be stored at the course, would call and book a tee time. A club-operated shuttle service would pick up golfers from the PATCO Speedline station and take them to the course, he explained. A Center City golfer's clubs will be sitting on a cart, ready to go, when the golfer arrives.
The Legacy Club will remain a private 18-hole course. The high-end golf and amenity improvements come with a high-end membership fee.
A one-time initiation fee of $10,000 is charged the golfer who is 39 or older; it's $5,000 for under 39, according to the Legacy's membership brochure. The full-access family membership, for example, for the golfer 39 or older is $10,000 a year, up nearly 40% from the old Woodcrest rate.
A family affair
In many ways, calling the Lahn enterprise a family business almost seems an understatement.
Besides Lahn and his wife, Patricia Lahn, others in the Legacy ownership group include son Alex Lahn, daughter Amanda Boyer, Brian Williams and Patrick Lucas. Williams is CEO of Lahn Hospitality & Amusement Group and Lucas was the club's operations director and will serve as the course superintendent.
The word "legacy" in the new name of the club also applies to the Lahn family.
Just as Herbert Lahn trained and brought Randy into the business, Randy has trained and brought in Alex, who is temporarily overseeing the club as general manager until one can be hired, and Amanda, who is marketing director for the parent company. 
And the Lahn's development business spans families. 
His wife, Patricia, who grew up in the Woodcrest area of Cherry Hill, is the daughter of the late Roger Davis, who founded real estate development company Davis Enterprises in Marlton. The company has developed, built and manages more than 2,000 apartments in South Jersey, including the Sagemore rental community in Marlton. It also developed and operates The Promenade at Sagemore on Route 73.
Patricia's brother, Mitchell Davis, now owns Davis Enterprises and she serves as a professional designer for both her family firm as well as Lahn Hospitality, Lahn explained. 
"She's a key partner," he told 70and73.com. "She's designing most of the Legacy now."
Like Herbert Lahn, Roger Davis was an integral part of the country club as well, Lahn said. Patricia's mother, Jane Davis, still plays at the club.
Randy Lahn attended Medford schools, Lenape High School and the University of Miami. Among his father's developments was Hoot Owl Estates in Medford.
A key to bringing family into the business is to let them make mistakes as they learn, Lahn said.
"If you ridicule people about mistakes, you won't have a family business for long," he added.
Randy Lahn said he hopes his firm will be in the family for generations. He said generational businesses sometimes succeed and sometimes they do not, but Lahn Hospitality already has made it to its third generation.
Lahn said the business long ago was interested in continuing to develop in parts of Burlington County, but then the Pinelands restrictions came along. He developed Pine Canyon Golf on Route 73 in Voorhees, a miniature golf course, two-level driving range and pro shop. He said son Alex learned to golf by hanging around the 10 pros who worked there and daughter Amanda used to run the cash register.
His goal with Pine Canyon was to own a relatively recession-proof operation that had real estate value underpinning the business.
"The real estate play in that case was the best play," Lahn said. "It gave us that ability to sit there until real estate development started to come in around us."
Just as he predicted, development along Route 73 in Voorhees boomed and Lahn ended up selling the Pine Canyon land to the developer of the BJ's Wholesale Club location.
Before Pine Canyon, Lahn had focused on the hotel business, owning the Jefferson Hotel and Columbus Hotel in Atlantic City.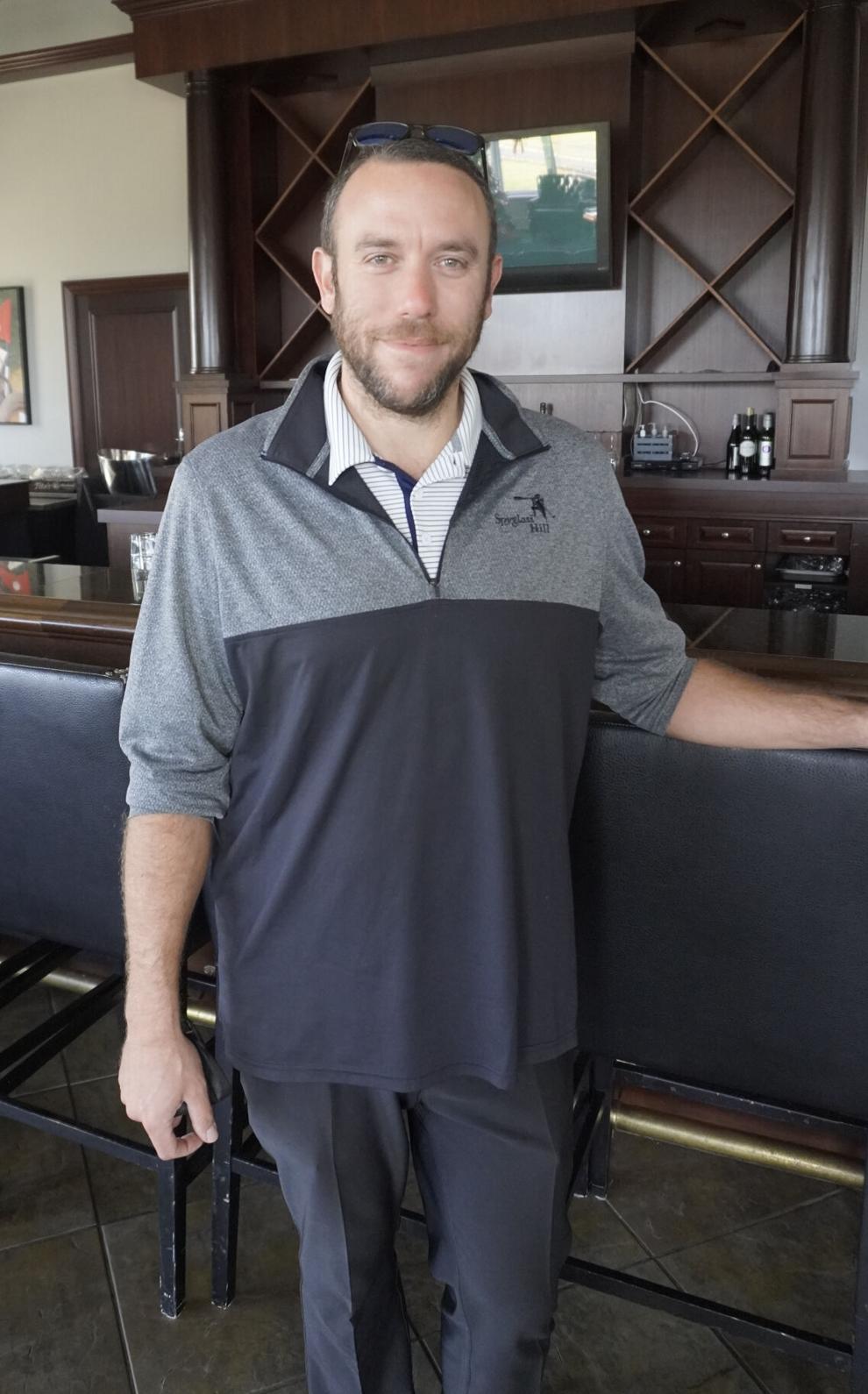 In the late 1990s, Lahn bought out his partners in the Funplex in East Hanover. The Mount Laurel Funplex has expanded, the latest a $3.5-million addition of water attractions, which opened this year. The company now is investing between $10 million and $12 million to build a combination La Quinta/Hawthorn suites hotel on the Route 38 complex. 
The Lahn corporate headquarters will move into the building on Old Marlton Pike near Routes 70 and 73 in Marlton, where Lahn's father opened his office in 1953. The building had been rented for years by a residential real estate office, but now it will be converted back into a home for the Lahn family business.  
Lahn's son Alex, 36, said he and his sister grew up in the family business, working at the Funplex every day. Alex, who now lives in Voorhees, was raised on Willowdale Drive in the Woodcrest section of Cherry Hill, just over a mile from Woodcrest Country Club. He attended Stockton Elementary, Beck Middle and Cherry Hill East High School before going to the University of Hartford in Connecticut.
"We used to come to brunch here all of the time," said Alex, an avid golfer who has not found himself hitting the ball much since he began overseeing the club, which has about 400 members.
Alex proudly gave 70and73.com a tour of the clubhouse, pointing out the planned improvements and enhancements in the locker room, members' bar, restaurant and banquet rooms.
Emerging from troubled times
As the Woodcrest County Club entered the 2000's, the future became clouded.
In 2013, facing heavy debts and a major lender that that took over its operations, the club was sold at bankruptcy auction for $10.1 million to Cherry Hill Land Associates LLC, a unit of Marlton-based First Montgomery Group, a real estate development company. 
Cherry Hill Land Associates later sued the Township, seeking to build 844 apartments on the club property, including 168 units of affordable housing, according to a press report at the time.
The Township purchased development rights for the property in 2016, preserving it as recreational space and Cherry Hill Land Associates has developed residential property elsewhere in the Township.
---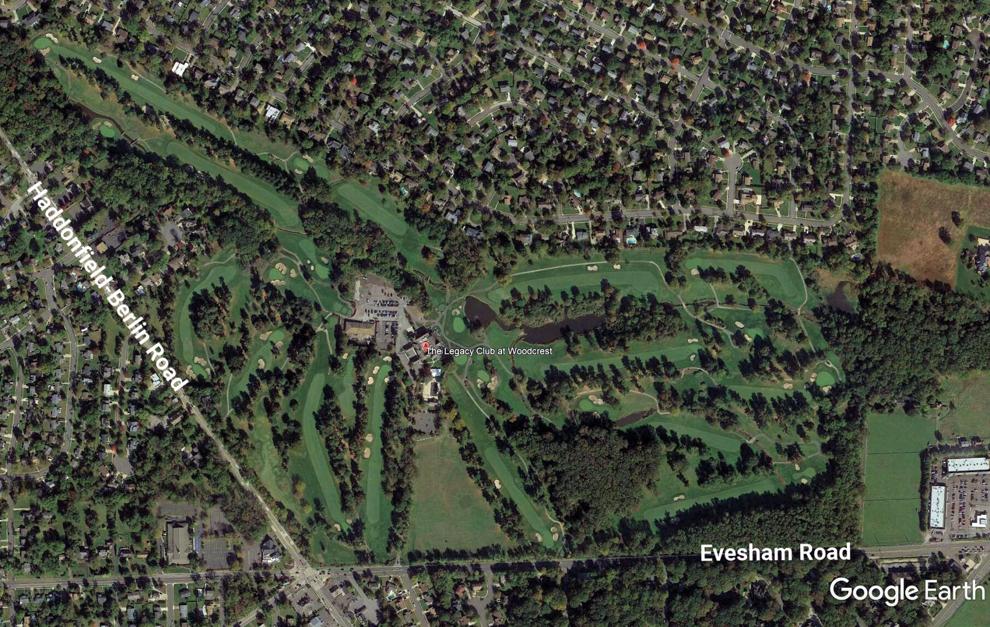 ---