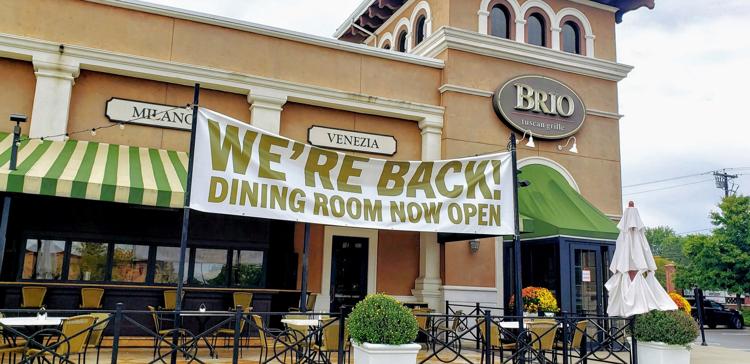 The impact of COVID-19 on restaurants has been brutal. From mom and pop eateries to chain restaurants, the pandemic has forced many to close permanently, while others have temporarily locked their doors because of the pandemic's restrictions.   
In March, when Brio Italian Grill announced it was closing its Cherry Hill location on Haddonfield Road in the Towne Place at Garden State Park shopping center after more than a decade, the reality of the coronavirus's toll was apparent. Even corporate restaurant chains were not immune to devastating sales declines in the wake of the state-mandated lockdown.
The Brio restaurant at the Promenade at Sagemore in Marlton did not close. Until September, the Marlton location was the lone Brio operating in New Jersey until Earl Enterprises purchased the brand from FoodFirst Global Restaurants in a deal worth $30 million.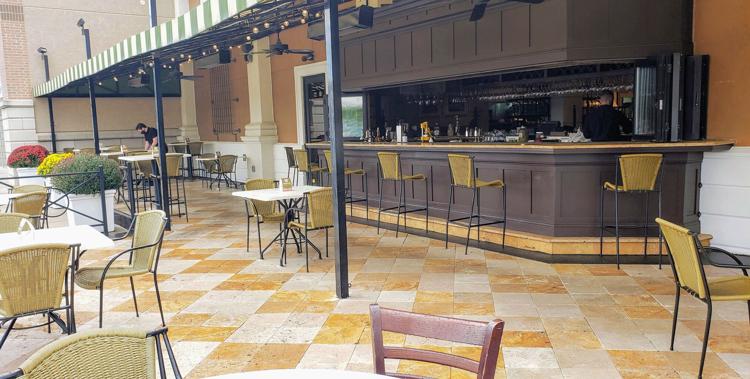 "We worked tirelessly with the building's landlord (Edgewood Properties of Piscataway) to broker a lease that would allow us to reopen the beloved (Cherry Hill) restaurant and save jobs," Robert Earl, founder and chairman of Earl Enterprises, told 70and73.com.
Based in Orlando, Earl Enterprises owns and operates many restaurant brands, including Planet Hollywood, Bertucci's, and others.
---
Striving to Thrive is a series of articles that look at how South Jersey businesses are faring in the COVID-19 pandemic and how they may change because of the crisis. Ideas or suggestions? Email contactus@70and73.com.
---
Upon reopening in September, the Cherry Hill restaurant filled 30 positions, including rehiring many former employees who had worked there for many years. When restrictions fully lift, it will have up to 50 employees.
"The response from loyal customers has been great," said General Manager Chris Young, 31, of Philadelphia, originally from Haddon Township. "People are excited to see that we're back open for limited indoor dining, outdoor dining, curbside pickup, and delivery."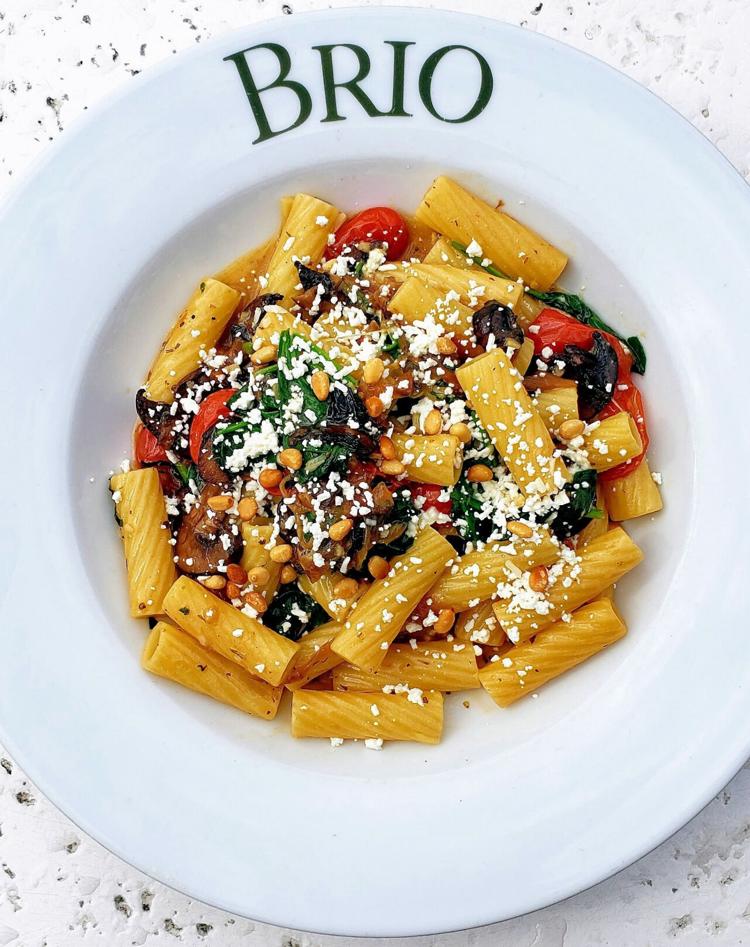 Young moved back to the area after the Brio in Tyson's Corner, Virginia, where he had worked for three years, closed permanently earlier in the year.
"I was happy to take the opportunity to move back to the area to manage this location," Young, a Rowan University graduate, said. "My wife also works in the industry at a restaurant in King of Prussia."
Brio in Cherry Hill is open for lunch and dinner daily, specializing in a chef-driven menu rooted in the Italian Mediterranean style of cooking with dishes using fresh ingredients. It is well known for its weekday Happy Hour, from 3:30 to 6:30 p.m., featuring $6 entrees and $5 drinks.
Young is optimistic that business will return, and the restaurant will survive the pandemic. Understanding that people remain skeptical about dining indoors, he stressed that they enforce strict safety protocols, such as mandatory mask-wearing when not seated, social distancing and frequent sanitation.
"We will keep our outdoor dining patios opening for as long as we can," Young said. "We have heat lamps to keep those areas warm for our guests."
The restaurant offers daily family meal deals showcasing the most popular main courses along with sourdough bread and choice of salad for $10 per person. Catering packages are also available.
The restaurant will host a Thanksgiving feast at $28.99 per person for dine-in guests on Thursday, November 26. It's also taking orders for traditional hot or cold Thanksgiving dinners for pick-up between November 23 to 26. A small meal for three is $68.99, and a large meal for six is $138.
"Brio is recommitting to serving the Cherry Hill community and making accommodations to provide a safe dining experience during COVID times. We look forward to serving guests for years to come!" Young said. 
---
The basics: