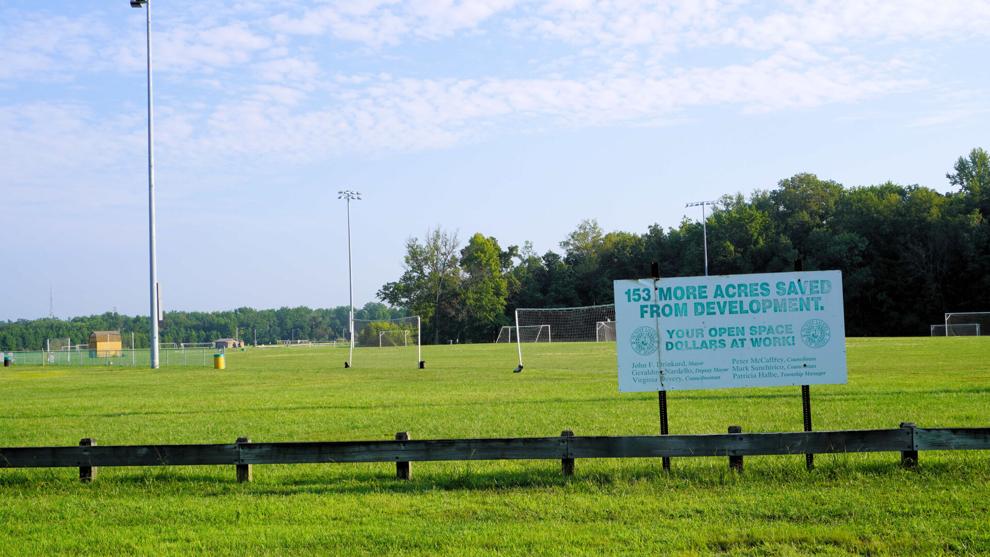 Mount Laurel would like to acquire about 215 properties over time to add to the Township's inventory of preserved open space, according to the draft "Open Space & Recreation Plan" that goes before the Planning Board on Wednesday night.
The 66-page plan, compiled and written by Philadelphia-based Pennoni Associates Inc. for the Township, details proposed improvements to existing parks and open space and discloses the results of a survey that sought to find out what residents want for recreational opportunities.
A public hearing on the plan is scheduled at Wednesday's Planning Board at 7 p.m.
"Open space preservation is a key goal," according to the plan, which identified the parcels that might be acquired, given budget constraints. 
The Township already owns 395 parcels covering 1,586 acres, accounting for nearly half of the public and privately owned preserved land in the town, according to the plan's inventory. The state, Burlington County, New Jersey Turnpike Authority, Board of Education and Municipal Utilities Authority own 432 acres of preserved land and private owners hold 1,342 acres. 
"Through evaluation of current recreation and open space land, the Township can determine what facilities should be maintained, what land should be acquired to expand and connect the network, and what additions or alterations should be made to current facilities and land," the plan suggests.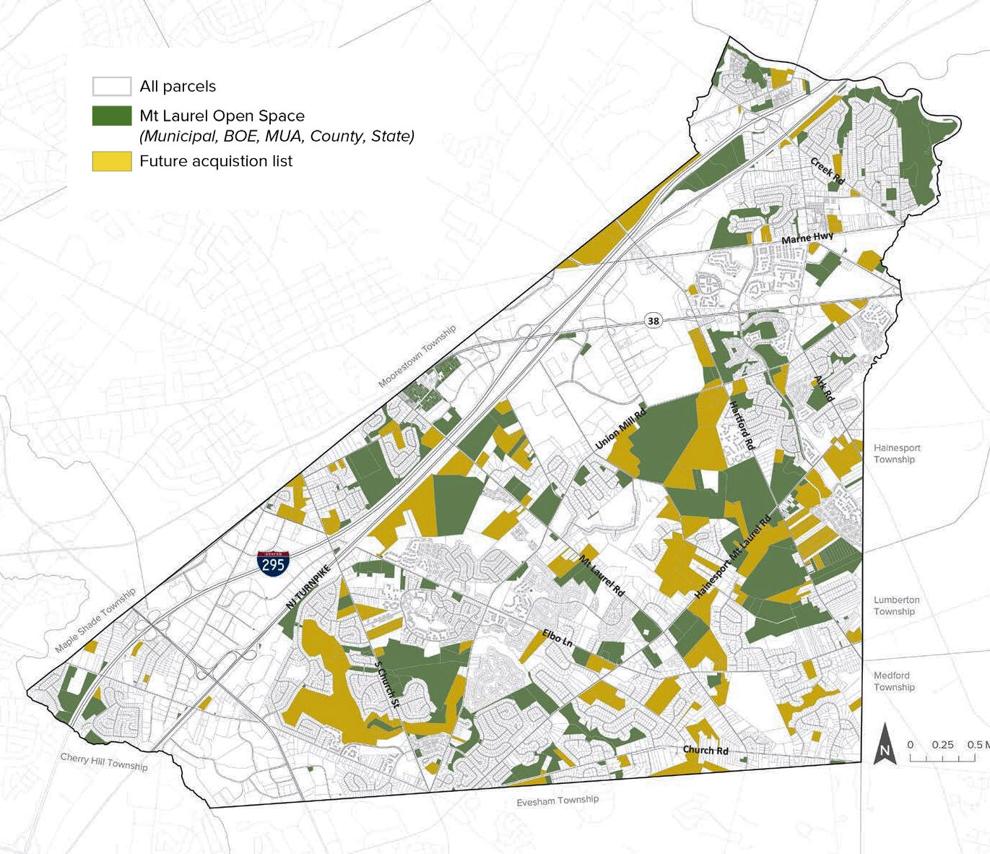 The open space goals for Mount Laurel are:
GOAL 1: Promote protection of open space, important habitats, and environmentally sensitive areas such as large undeveloped areas, stream corridors, wetlands, and fields.
GOAL 2: Improve and enhance open space for active and passive recreational use throughout the community.
GOAL 3: Explore the need for and plan the expansion of needed active and passive recreational opportunities in the Township.
GOAL 4: Provide a balanced park system that offers a variety of amenities in diverse settings for the broadest use by Mount Laurel Township residents.
GOAL 5: Improve and enhance existing trail facilities and explore opportunities to expand and link the trail system through either acquisition or conservation easements.
A public meeting about the open space plan was held in August and the Township survey was online from July to October. It received 593 responses. 
"The top three results were open space preservation, playgrounds and trails," according to the draft plan. "The most popular activity of survey respondents was nature/walking trails followed by picnic pavilions and dog runs."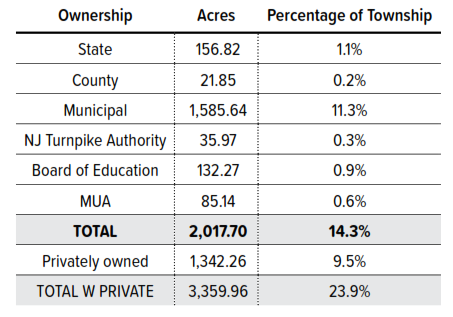 Nearly half of those who answered the survey said they use the parks or open space every week.
Parks proposed for improvement include Laurel Acres Park, Devonshire Park, Memorial Park, Laurel House, Rancocas Pointe Park and Elbo Park.
Some additions, with the locations yet to be determined, might include bocce, an indoor batting cage and trail and sidewalk connectivity between parks, the plan stated. 
"Looking to the future, the Township will need to consider recreational options for an aging population, such as pickleball courts, which have been cited as a facility of interest through the public engagement process," it noted. "There is also still demand for resources for young children, adolescents, young adults, and families that should be under consideration."
Of the survey respondents, 82% said they were satisfied or very satisfied with the variety of outdoor activities available in Mount Laurel and 92% were satisfied or very satisfied with the condition and maintenance of existing parks.