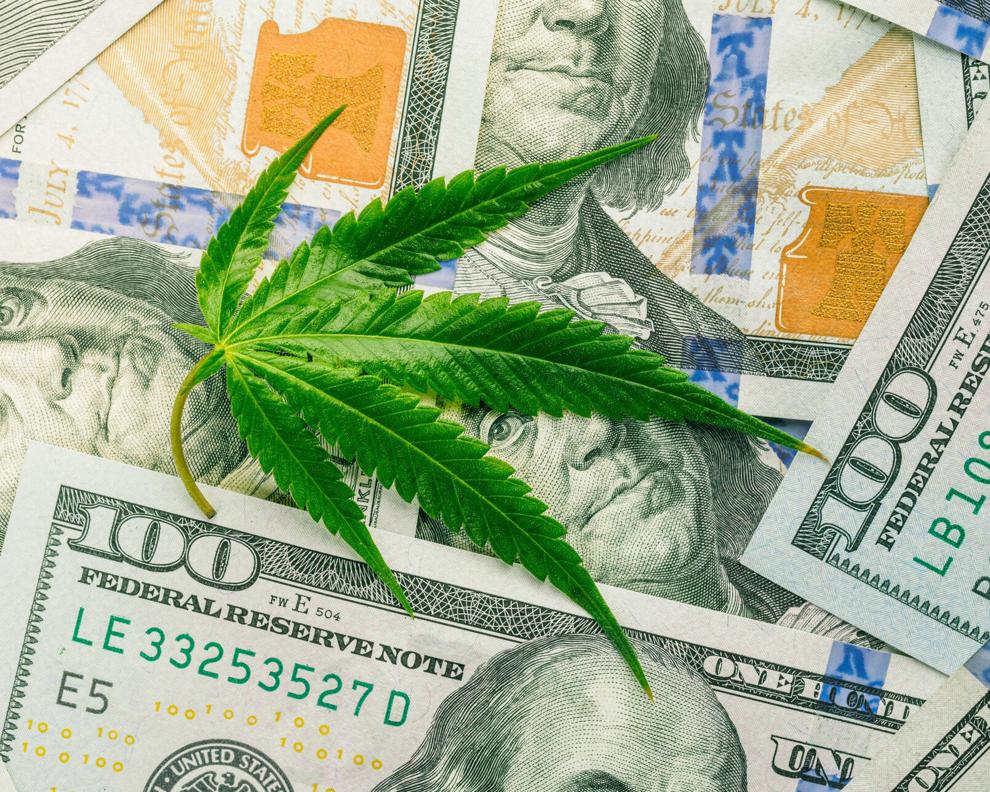 New rules governing New Jersey recreational marijuana businesses paint a picture of a broad industry, with special licensing considerations for entrepreneurs who are minorities, have relatively low household incomes or might have been convicted of a cannabis-related offense.
The initial regulations, totaling 160 pages, were adopted last week by the state Cannabis Regulatory Commission and cover the six types of cannabis businesses: cultivators, manufacturers, wholesalers, distributors, retailers and delivery services.
Voters last November decided to legalize personal-use marijuana for people 21 and older — 67% of the vote was in favor — and the law was enacted earlier this year. Since then, municipalities across New Jersey have debated whether to opt-in and permit the cannabis businesses within their borders. Those that did not make a decision by last week will automatically opt-in.
A survey of legal notices for local ordinances by 70and73.com shows that 49 out of the 150 South Jersey municipalities whose decisions were found among the notices decided to permit all six or at least some type of cannabis business in their communities. Many chose to wait until state regulations were released before deciding.
In the 70and73 area, Evesham, Mount Laurel, Moorestown and Voorhees will permit and tax the cannabis firms. Cherry Hill, Medford and Medford Lakes have prohibited them. Others around the region allowing them include Cinnaminson, Lumberton, Shamong, Pennsauken and Winslow. Camden decided to wait before permitting them while Atlantic City is allowing them, but not on the Boardwalk.
Local taxes, beyond the state sales tax, can be set by the municipality at a maximum of 2% for cultivators, manufacturers and retailers and 1% for wholesalers.
The regulatory commission's new rules are highly detailed, including addressing one oft-heard concern: the smell of cannabis products.
"A cannabis business shall seek to prevent the escape of odors associated with cannabis over the boundary of the property," the rules state, noting that failure to prevent wafts of marijuana odor beyond property lines may result in sanctions or fines.
The law itself, the New Jersey Cannabis Regulatory, Enforcement Assistance, and Marketplace Modernization Act, does not permit smoking, vaping or aerosolizing cannabis anywhere the law prohibits smoking tobacco. The Act also says landlords can prohibit or regulate the consumption, use or sale of cannabis products.
"The regulations adopted today reflect the CRC's commitment to transparency and social equity," Gov. Phil Murphy said last Thursday in a statement. "Prioritizing applications from women and minority entrepreneurs, from business owners living in economically disadvantaged communities, and from small business owners will ensure the market grows the way we envisioned — in a way that is socially equitable and reflective of our state's diversity."
Special considerations for some businesses
Small businesses seeking a "microbusiness license" are favored in the application process, according to the new rules. All owners of firms with microbusiness licenses must be New Jersey residents and must have lived in the state for the previous two consecutive years at the time of application, according to the rules.
And the microbusiness owners and employees must largely be local residents. If a group wants to open a cannabis microbusiness in a municipality, at least 51% of the individuals connected with the enterprise, including "all owners, principals and employees," shall be residents of that municipality or one directly bordering it, according to the new rules.
No more than 10 employees can work at the microbusiness and it should occupy an area of no more than 2,500 square feet, the rules state.
Impact Zone Businesses also will have priority over other applicants in the licensing process. To qualify as an Impact Zone Business, it must be located in that zone and more than half the ownership interest must be held by current residents of that zone and must have lived there for three or more consecutive years at the time of application, the rules state. Impact Zones in South Jersey include Camden, Atlantic City, Bridgeton, Millville, Vineland and Salem.
Social Equity Businesses also will be favored in the licensing process. More than 50% of the ownership in a Social Equity Business must be by people who have lived in an Economically Disadvantaged Area for at least five of the 10 preceding years and, at the time of the application, must have household income that is at 80% or less of the average median state household income.
The other way of qualifying as a Social Equity Business under the new rules is by having more than 50% of the ownership held by an owner or owners who have been found in the past to have been convicted, or were delinquent as a juvenile, of marijuana-related offenses in New Jersey or elsewhere, according to the rules.
Diversely Owned businesses also get special consideration under the rules. At least 51% of the business must be owned and controlled by minorities, women or disabled veterans, the rules state, to qualify as Diversely Owned.
Businesses that receive high-priority consideration must continue to meet the special requirements for at least two years. If these businesses cease operations in their first two years, their licenses cannot be transferred and will be considered abandoned and returned to the commission, according to the rules.
Cannabis available to residents of all municipalities
If your town, city or borough banned cannabis businesses, you may, of course, shop elsewhere if you are 21 or older. However, no matter where you live, you may have cannabis delivered to your door, the new rules state.
"In no case may a municipality restrict the transportation of cannabis items through or delivery of cannabis items within the municipality by adopting an ordinance or any other measure. Any such restriction shall be deemed void and unenforceable," according to the rules released last week.
The cannabis delivery service may deliver only to New Jersey residences and must request photo identification to verify the consumer's age. The delivery fee cannot exceed 10% of the pre-tax total for the cannabis order.
Municipalities allowing the businesses through local ordinances can limit their number, govern their "location, manner and times of operation" and make them subject to local zoning approval, according to the rules.
Cannabis products or alcohol may not be consumed on the premises of the businesses or in the public areas near the businesses, the rules state. Sales of food, beverages, alcohol or tobacco in cannabis businesses are prohibited. Anyone under 21 years old cannot enter the business unless supervised by a parent or legal guardian.
» MORE: How South Jersey communities are wrestling with the thorny issue of allowing marijuana businesses.
Under the rules, the business' licensed name is the only one to be used, displayed or advertised. 
A security alarm and video surveillance system must be continuously monitored, but the monitoring can be remote, the rules note. Usable cannabis and cannabis products must be stored in a locked area, such as a locked room, cage or safe.
Local law enforcement and neighbors within 100 feet of the business must be given the name and phone number of a staff member to notify during and after hours about problems.
Business-specific regulations
Cannabis retailers must publish a standard price list for all products on their Internet websites. 
Customers of the retailers must provide a photo ID before entering the store and before purchasing products.
In one transaction, the limit is no more than one ounce of usable cannabis or the equivalent of no more than one ounce of cannabis as an infused product in solid, liquid or concentrate form. The limit on cannabis concentrate is five grams. 
Advance orders to retailers can be picked up at curbside, but the retailer needs to first notify the municipality and law enforcement of its intention to offer curbside delivery.
Businesses that cultivate cannabis may do so outside — where approved by the municipality — but it must "occur in a full greenhouse with rigid walls, a partial greenhouse, a hoop house, or other non-rigid structure, or an expanse of open or cleared ground fully enclosed by a physical barrier," the rules state. The outdoor growing area must be monitored continuously by an alarm and video surveillance system.
Cannabis manufacturers can make cannabis concentrates or infused products. The infused products include vaporized formulations, drops and tinctures, oral lozenges, topical formulations and ingestible forms that include syrups, pills, tables, capsules and chewables.
"No ingestible product shall be in the shape of, or a shape bearing the likeness or containing characteristics of, a realistic or fictional human, animal, or fruit, or part thereof, including artistic, caricature, or cartoon renderings," the rules state.
Like tobacco products, the cannabis products must have consumer label warnings, the commission's rules state. 
For all cannabis items, the labels must say the product contains cannabis, that it is intended for those 21 and older and must be kept out of the reach of children, that there are health risks for pregnant women and that motor vehicles or heavy machinery must not be used while the product is in use.
For cannabis products with more than 40% THC , the label must say: "This is a high-potency product and may increase your risk for psychosis." THC, or Tetrahydrocannabinol, is the active ingredient in cannabis.
Ingestible cannabis products must come with a label that says: "The intoxicating effects of this product may be delayed by two or more hours."
If a cannabis business wants to advertise, the business must show that at least 71.6% of the audience for the advertisement is expected to be 21 years or older. Television or radio advertising is prohibited between 6 a.m. and 10 p.m.
Cannabis businesses also are prohibited from sponsoring or connecting themselves to charitable, sports, musical, artistic, cultural, social or similar events unless there is "reliable evidence" that no more than 20% of the audience is expected to be under 21.
Signs on cannabis businesses, such as retailers, may not advertise the product, but must simply state the business by its licensed name, according to the rules.