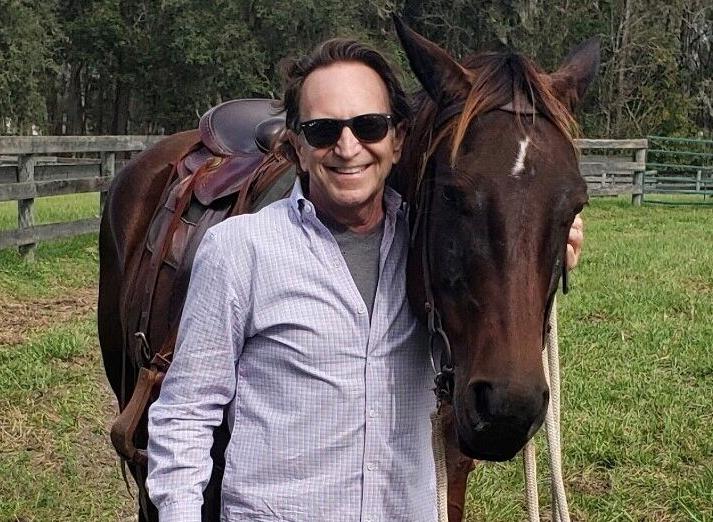 When Bill Green was growing up on Conestoga Drive in Marlton, one of his early memories was ice cream at Cherry Hill's Cow Tail Bar, which was demolished in the late 1980s to build a shopping center.
Across Evesham Road and the Voorhees border from the Cow Tail was the historic Stafford Farm, where Green remembers — even into his adulthood — the horses that pulled harness carts around the half-mile track in the middle of the property.
Now Green, 62, owns the 248-year-old Stafford Farm, with its nearly 70 acres permanently preserved for agriculture. Green, an entrepreneur with homes in Longport and Boca Raton, Florida, closed on the farm on March 5 and paid $900,000 for the property.
"I bought this thing knowing I was going to have to put more into it. If my name is on it, or my family name is on it, we want to make it special for our family as well as for the community," Green told 70and73.com in an interview last week.
Green said he views Stafford Farm as a "generational asset" for his children and grandchildren. "This is not to fix it up and sell it in a few years for a profit. This is a passion project for me and my family."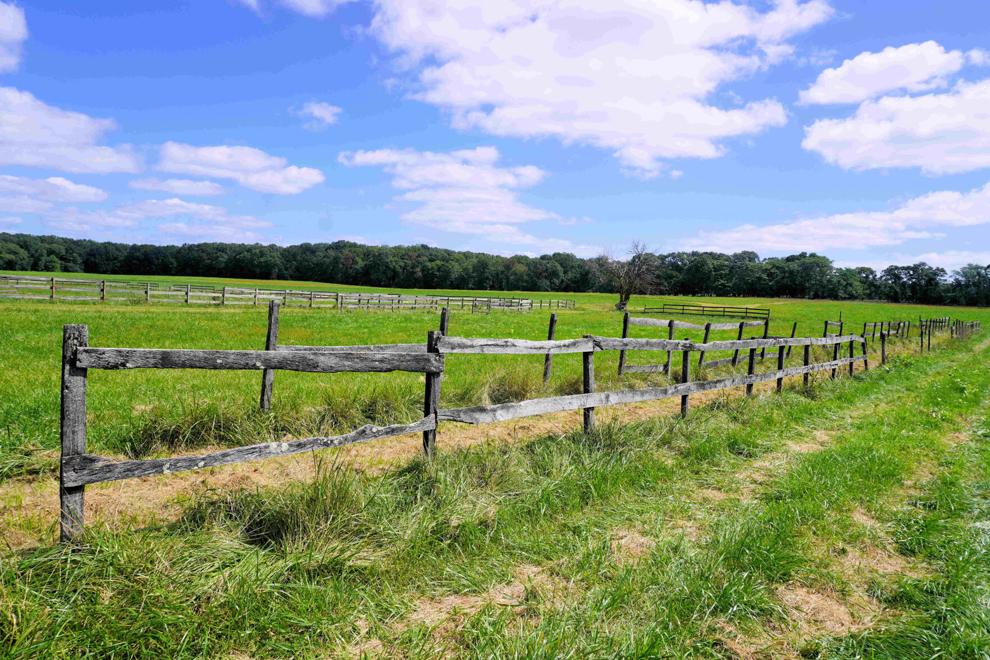 Some local residents a couple of weeks ago shared their concerns on Facebook when about 400 evergreen trees were cut down at the corner of the property, at the intersection of Evesham and White Horse roads. Green was aware of the buzz. He said he viewed the trees, averaging about 25-feet tall and probably originally planted to sell as Christmas trees, as an eyesore blocking the public's view of the sprawling farm.
"It is my job to make sure it is beautiful," he said of the farm, which he describes as in major disrepair. "It's just going to be gorgeous farmland."
Investment goes beyond purchase price
Just fixing the infrastructure will cost about $500,000 and that doesn't include the new barn and storage shed he expects to build, he said. The old house will be demolished and, at this point, there are no plans to build another home on the property.
Green calls it a "multi-million project" and one that requires replacing acres of broken horse fence and deer barriers along the farm's property line shared with Voorhees Township's Stafford Woods Disc Golf Course and hiking path. "At any given time, there could be 100 deer on our property," Green said.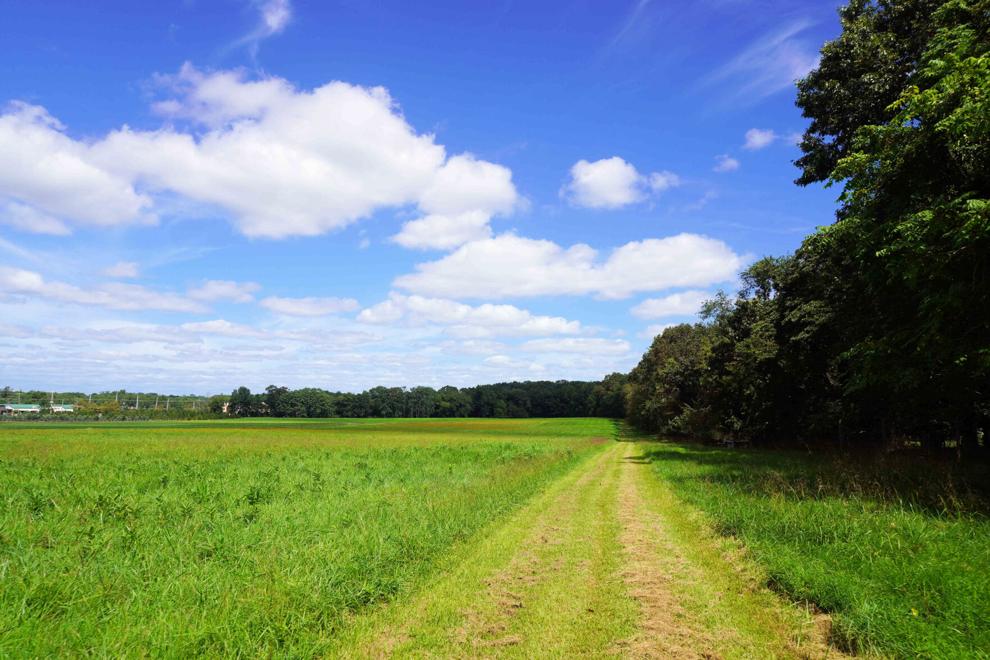 The horse track will be restored (Green already has brought in a track expert) and he expects horses will soon be on the track.
His purchase and plan to restore the horse farm happened by chance, not by calculation.
One of Green's joys is his 10-year-old Quarter Horse, Marley. For his summer move north from Florida to Longport, Green was looking for a place to board Marley, who would accompany Green on the journey north.
A friend suggested that Green check out a 10-acre horse farm for sale in Berlin. His curiosity piqued, Green said he spent time on Google looking for farms for sale in a 50-mile radius of the area.
Up popped a familiar property. "I said 'holy smoke! Stafford Farm for sale?'," Green recalled of the auction of the farm scheduled last October by Max Spann Real Estate & Auction Co., a Clinton, New Jersey firm specializing in farm sales.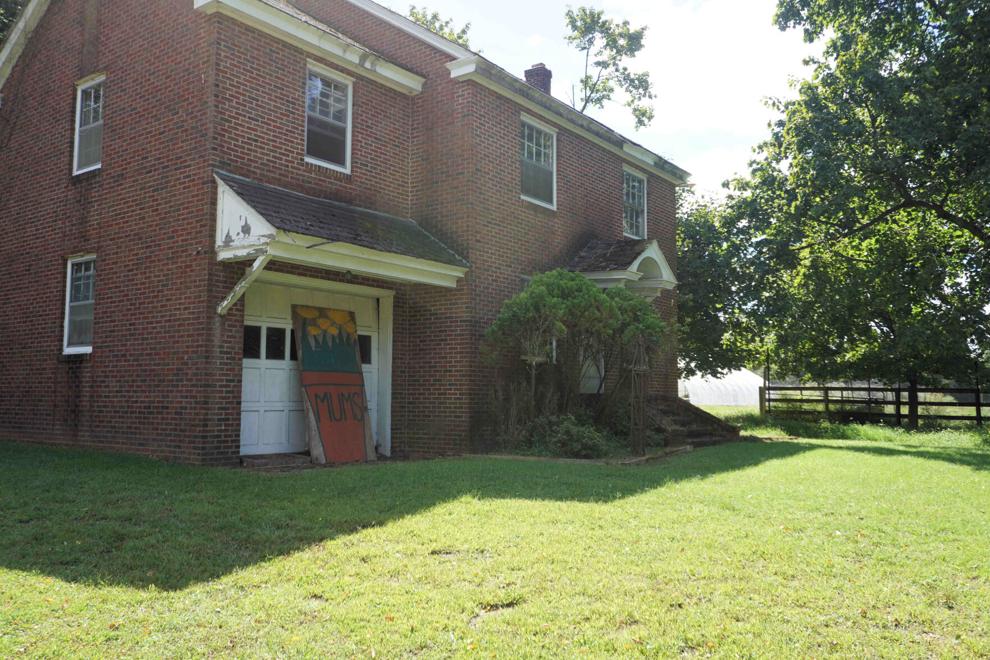 "Timing, right?" Green asked during the 70and73.com interview. "Everything is timing."
Don't expect to see a farm stand
The auctioneer's brochure offered a concept for a farm stand on the property at the Evesham and White Horse roads intersection. That would be a traffic and safety nightmare, said Green, who is well aware of the busy three-way intersection (Springdale Road in Cherry Hill makes the third connection).
And Green said he has no interest in selling crops from a stand anywhere on Stafford Farm, a fact he said he shared recently when he met the owners of Springdale Farms, which operates a farm market about two miles north on Springdale Road.
"They've been there forever. They do such a beautiful job. I want to be their friend and their neighbor, not compete against them," Green said of Springdale Farms, which he called an "iconic business" in Cherry Hill.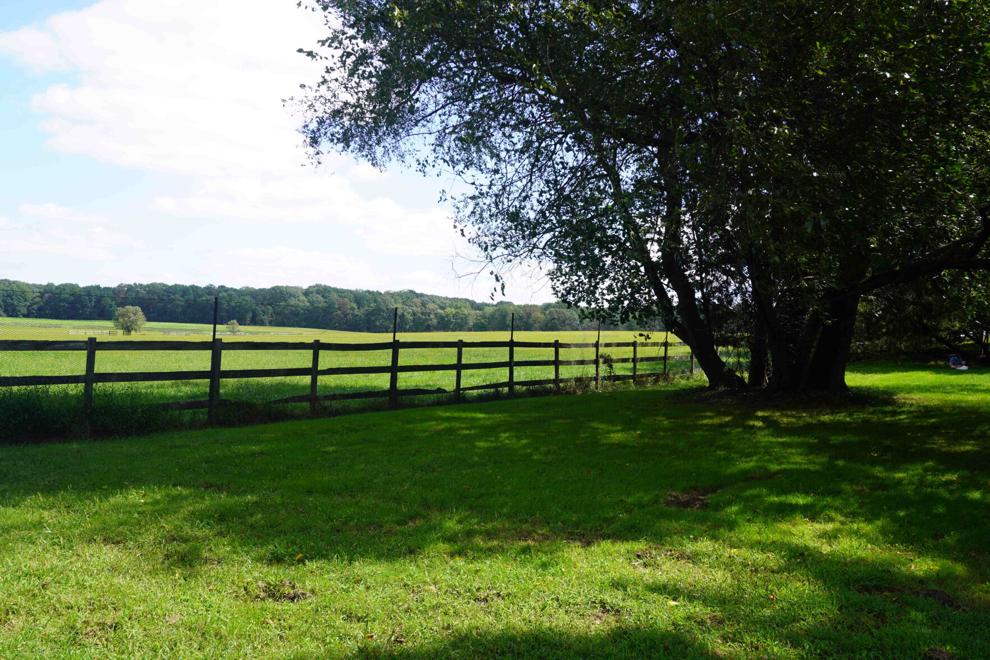 When his farm is improved and safe, Green wants to invite children to experience agriculture. For years, Green and his wife, Amy Green, have been involved in philanthropy for children. He sits on the Foundation Board of Overseers at Children's Hospital of Philadelphia, a group described by the hospital as volunteers who champion and advance Children's Hospital through leadership of philanthropic efforts.
Green said that although the farm won't be open to the public, he will invite groups to experience the farm. He said he already has been in touch with the Boys & Girls Club of Camden County about one day sponsoring a bus trip for Camden children to visit the farm and see the tractors, farm animals and agriculture in general.
Deep roots as adult in Cherry Hill, Voorhees
Although he doesn't live near Stafford Farm now, Green raised his family in Voorhees and Cherry Hill. The family lived on Edelweiss Lane in Voorhees for about 12 years and then moved to Barbara Drive in Cherry Hill, where the three Green children attended Cherry Hill schools and graduated from Cherry Hill East High School.
Green graduated from Lenape High School — he said his class was the last from Marlton to attend Lenape — and spent three semesters at Camden County College. But school was a distraction from his position as salesman with the family business he formed with his father, who had worked at the E.J. Korvette department store chain. 
The company that distributed plumbing, hardware and electrical products to apartment building owners was named Wilmar, after his first name and that of his father, Martin Green. The company went public on the NASDAQ exchange and changed its corporate umbrella name in 2000 to Interline Brands. He sold the company and retired at 43 in 2002.
"If you saw my golf swing you'd understand why I didn't just play golf like a lot of other folks I know who retired early," Green said. Instead, within 90 days of retiring, he started a private equity firm and began investing in real estate and other businesses.
Crestar Partners is his current private equity company, investing in financial technology, consumer products and real estate businesses.
Green also is the author of "ALL IN: 101 Real Life Business Lessons For Emerging Entrepreneurs." That book, published in 2017 and translated into several other languages, was another of the entrepreneur's passion projects.
Green recalled having dinner with his father, who had recently been diagnosed with Alzheimer's disease and who kept repeating the same thoughts over and over.
The dinner experience was an epiphany for Green, who said he went home that night nervous and knowing that he soon was to become a grandfather himself. "Quite frankly, my own children didn't really realize the whole story of how they grew up and why they live a pretty good life," he said.
That night, he sat down with Excel, opened a new spreadsheet and began journaling events in his career since he graduated from Lenape in 1977. He filled the sheet with information for a couple of months and was going to give his children copies of the spreadsheet.
But, he thought, that would seem cold, so he decided to put his thoughts in writing. He locked himself in a Miami hotel room for three days and dictated notes, sending them to an editor to clean up for his children. The editor told Green the project could be a book with commercial value — giving rise to "ALL IN." All of the book's proceeds go to the Alzheimer's Foundation, he said.
Farm's future will be a puzzle to complete
Now his new passion is turning 70 Voorhees acres into a horse farm once again.
Naming the farm isn't complete yet. Green isn't sure how the Stafford name will be used. "Having the last name Green, everybody is saying you've got to call it 'Green Acres'," he quipped, giving rise to visions of actors Eddie Albert and Eva Gabor on the late-1960s television situation comedy.
Green said he hopes to get in touch with members of the Stafford family, the original owners. Green is only the fourth owner since 1773, when Gen. George Washington gave the land to his personal guard, Lt. John Stafford. 
The Stafford family owned it until 2004, when 140 acres were sold to Voorhees Township, the state and a nonprofit for $20.6 million so that the property would remain protected from commercial development. About half of the property was kept by Voorhees Township as open space and half preserved for agriculture and sold in 2005 to Ken and Amy Kazahaya for just over $1 million.
Ken, a Children's Hospital pediatric ENT physician, and Amy sold it to Green.
"To me, this is a big puzzle," Green said. "I look at this as a big giant puzzle that is going to take me years to solve."
» MORE: Winery? Brewery? Farm stand? What's in the future for Stafford Farm in Voorhees?