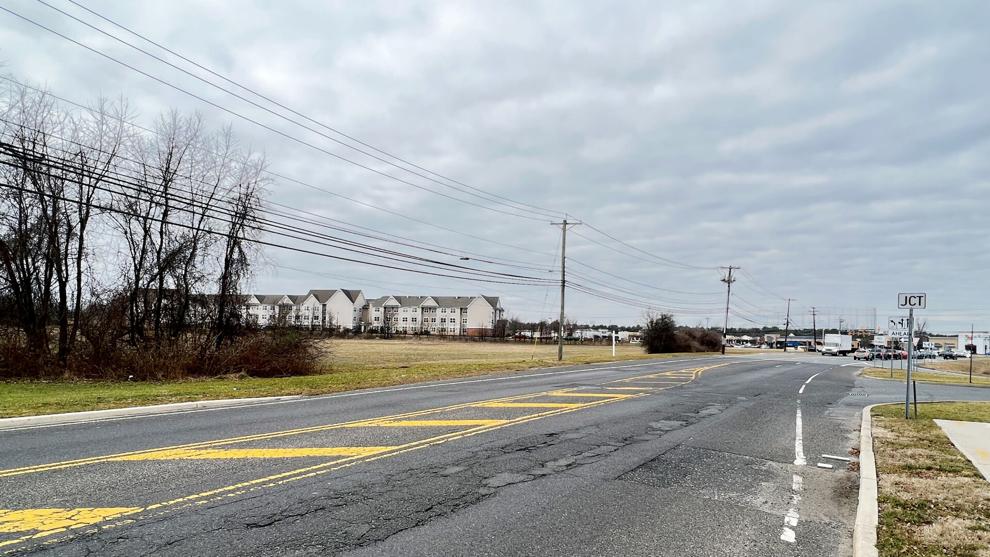 A developer plans a 190,470-square-foot warehouse with 38 loading docks on vacant land off Briggs Road in Mount Laurel near the Route 38 intersection.
Representatives of Grey Park Briggs LLC of Watchung, New Jersey, will testify before the Township Planning Board on February 9 seeking preliminary and final site plan approval for the nearly 32 acres, which are zoned industrial but now are mostly woods and meadows.
Plans submitted to the Township show the main driveway and parking lot on the west side of Briggs Road, across from a Dunkin' Donuts and Hampton Inn. The driveway would be just south of the Route 38 intersection.
This latest warehouse plan comes about six months after the Planning Board approved a controversial 66,000-square-foot warehouse about a half-mile from the 2001 Briggs Road site at Union Mill Road and Walton Avenue. In 2021, the board denied the plan, then last year the board approved it under a state Superior Court settlement with the developer.
The new warehouse, in the Bishops Gate Corporate Campus, would include 142 parking spaces and 189 trailer storage spaces, according to the developer's plans.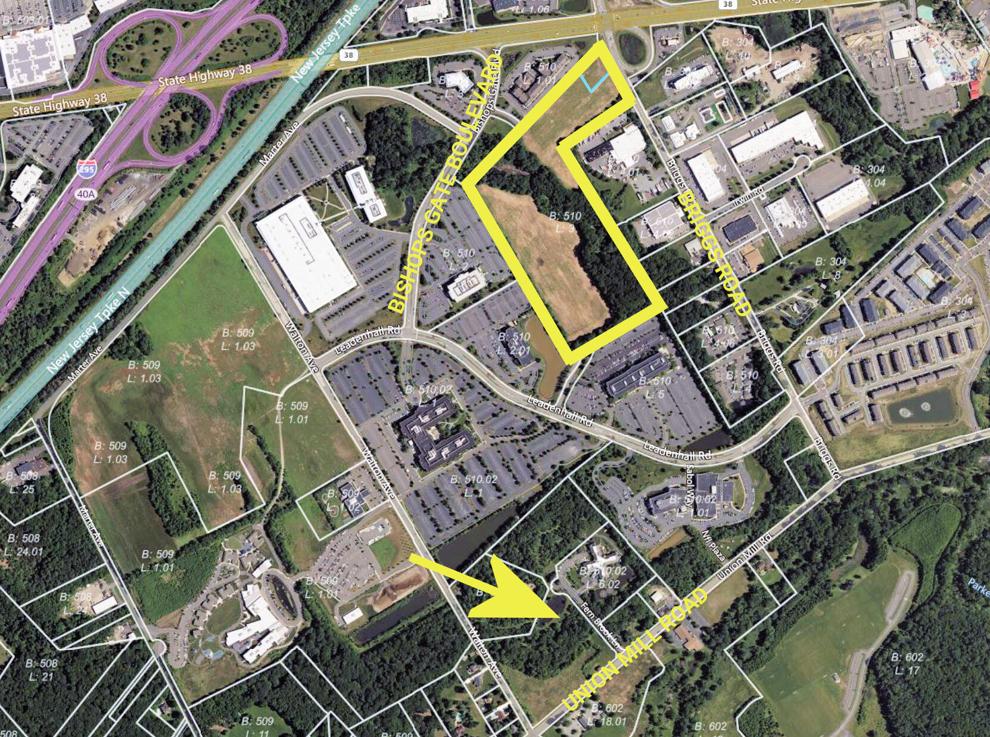 Trailer storage is not a permitted use in the industrial zone and a use variance may be required, according to the review letter from Planning Board engineer William R. Long of Richard A. Alaimo Associates of Mount Holly.
Increased traffic will have a "minimal operational impact" on the nearby intersections, Planning Board traffic engineer Michael Angelastro of Remington & Vernick Engineers of Cherry Hill said in his review letter.
However, during peak hours, traffic queuing on Briggs Road approaching Route 38 is expected to block some movement in and out of the warehouse's driveway, he wrote.
Other driveways are planned on Sunburst and Threadneedle lanes, the plans note.
Medford Village East Associates LLC of Voorhees is the current owner of the property, according to the application.
Steven Forte is listed as the managing member of Grey Park Briggs LLC.
---