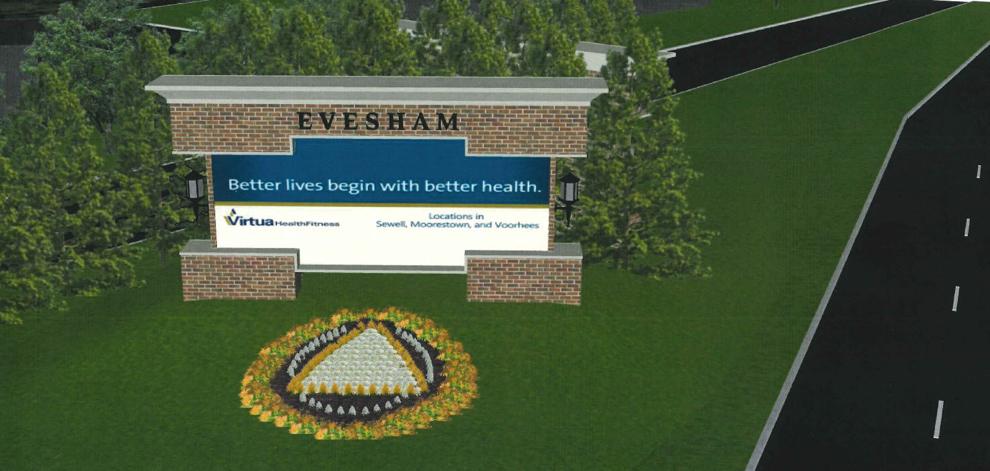 Evesham Township is close to a deal with a Pennsylvania company to get a new — and, some say, needed — parking lot in downtown Marlton in return for allowing two giant electronic billboard monuments welcoming motorists to town.
The plan was scheduled to go before the zoning board Monday night, but has been postponed until the January 25 meeting.
Catalyst Experiential, which proposes the signs on Route 73, also would purchase 12 and 14 North Maple Avenue in downtown Marlton and build a 39-space parking lot.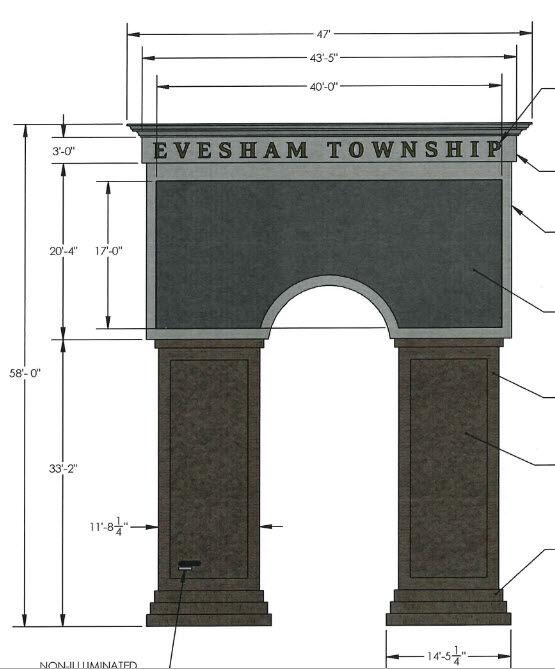 The Newtown Square-based, privately held company has built dog parks, "living walls," and amphitheaters in other municipalities in exchange for adding its advertising signs. The company is now building an Emergency Medical Services headquarters for Mount Laurel Township on Route 73 that would feature its signs on the structure.
Joe Weinlick, Catalyst's chief marketing officer, told 70and73.com in a telephone interview that the company works with municipalities to determine a need, such as the new EMS station in Mount Laurel. In return, the company is permitted to install its sign monuments, making money by selling advertising to regional and local advertisers.
No two projects are alike, Weinlick said. "Every one is unique to the township."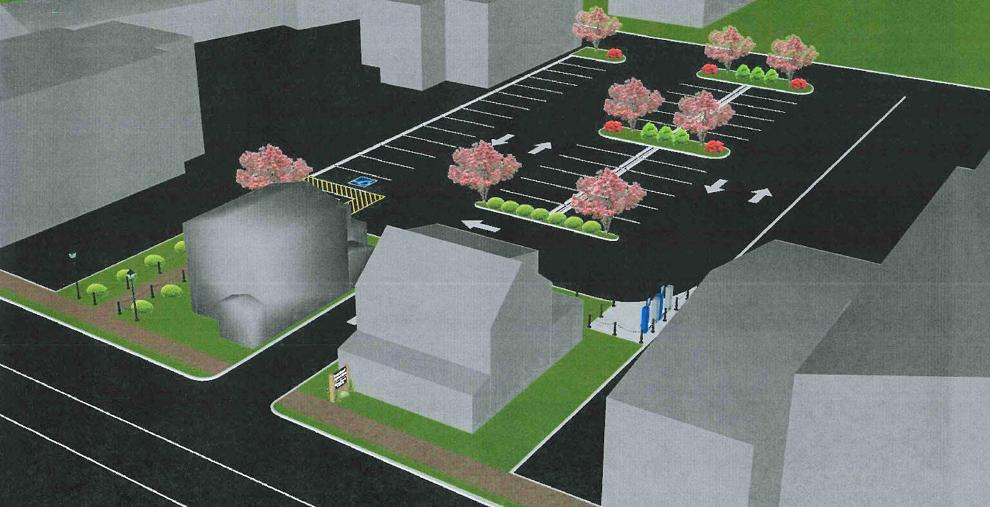 He said the goal identified in Evesham was to draw business to downtown Marlton and, to do so, there needs to be adequate parking.
Evesham Mayor Jaclyn Veasy told 70and73.com in a February interview that she wanted to improve the business district downtown, but one of the impediments to growth was the lack of parking.
"One of my main concerns at this point is to start with the parking," Veasy told 70and73.com. Improved parking would "make it easier for people to build or rehab…helping to guide them toward a shared vision," she said.
» MORE: Interview with Mayor Jaclyn Veasy.
In Evesham, one sign monument would be on property occupied by Caliber Collision on the northbound lane of Route 73, just over the Route 70 overpass, according to the application. The sign would be 58 feet high and 47 feet wide with two columns, and "EVESHAM TOWNSHIP" at the top. Advertisements as well as town announcements would appear on the changing electronic sign.
The other monument would be two signs at the "Y' in the road where South Maple Avenue splits to the right and Route 73 northbound continues to the left. The existing Gulf station would be demolished and replaced by a grass lot and two signs each just under 27 feet high and 49 feet wide, facing each way, and sitting atop a grass berm nearly six feet tall, according to the company's application. The grass in front of each monument would feature an Evesham logo in flowers 24 feet in diameter.
Weinlick of Catalyst Experiential said the company's municipal partners get one message on the signs every two minutes. Catalyst Experiential develops the signs and a sister company, Catalyst Outdoor, sells advertising much like billboard companies, he said.