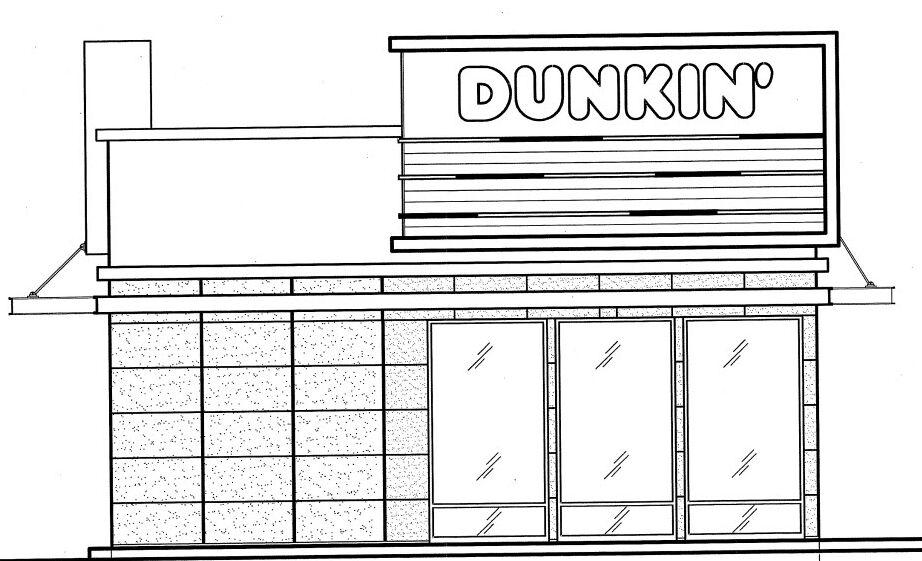 A proposed Dunkin' Donuts on an undersized lot on southbound Route 73 in Voorhees was unanimously approved by the Zoning Board of Adjustment on Thursday night.
Lawnside-based Patidar Brothers LLC, which operates several other Dunkin' restaurants in the area, received permission to tear down the Apple Auto repair shop at the corner of Lake Villa Drive, north of the Cooper Road intersection, and build the drive-through facility on 0.7 acres when zoning ordinances normally require two acres.
The application required a use variance — restaurants are permitted on that lot, but fast-food businesses are not — and 20 other variances governing setbacks and signage.
Board approval included the developer's preliminary and final site plans for the property, which the application states is owned by Anthony P. Micciche and Michael A. Micciche, who also own Micciche Auto Parts and the junkyard next door on Route 73 as well as the residential lot and a wooded lot adjacent to the site.
Several residents testifying before the board questioned the use for the site, impact on traffic and the setback variances.
But board members said a Dunkin' would be a step up from the current auto repair shop.
"Nothing against the auto industry or repair facilities, but I think this will be an improvement especially to the site, cleaning it up, brightening it up," board member Hal Willard said in adding his vote to approve. The board voted 7-0 in favor.
Board member Alina Tulman said the Dunkin' will be "making a property that's an eyesore something useful."
"As someone who does live in the neighborhood, I think this is a great use," she said in casting her yes vote for the plan.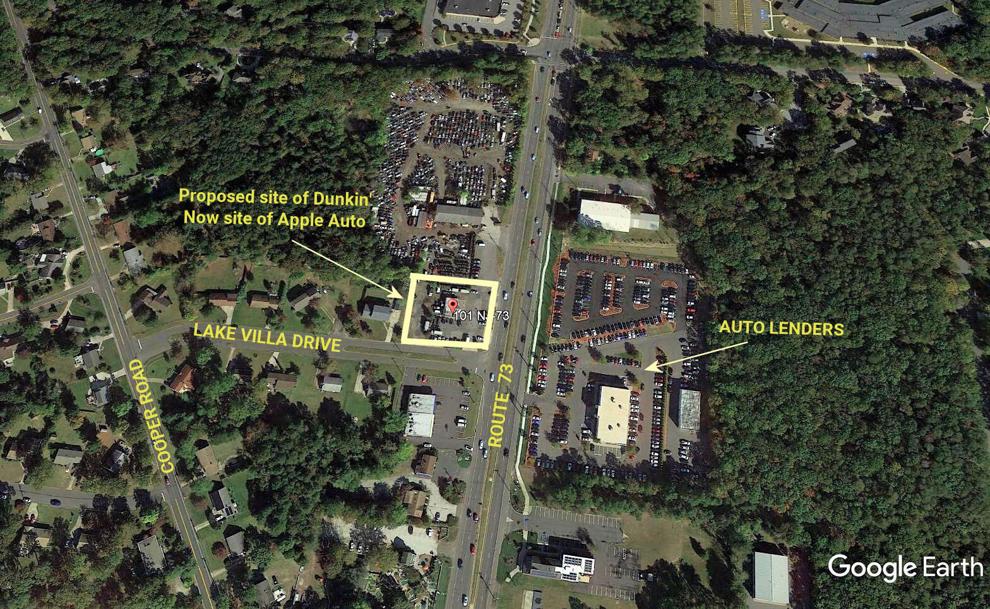 Barbara Silary, who lives on William Feather Drive in the Sturbridge Lakes development across Route 73, told the board that Lake Villa Drive is used as a cut-through from Cooper Road to Route 73, with traffic especially heavy during the morning and evening rush hours.
"I don't think this is a good idea," Silary said. "I can only see this causing trouble."
Resident Eric Simkin, of Wyndham Road, told the board that he has been watching a number of development proposals in Voorhees and is surprised by the amount of leeway the board is allowing in variances, particularly in granting property setbacks that are far less than permitted under zoning laws.
"For all the reasons why these ordinances exist are the same reasons why these variances cannot be granted," Simkin testified.
After questioning from Wesley Aducat of Kresson Gibbsboro Road, the applicant's representatives said they have received a letter from the state Department of Environmental Protection attesting that underground fuel tanks used by a former gasoline station on the site had been removed.
"I wanted to make sure those tanks were removed properly," said Aducat, whose family operates Kresson Golf Course. He said wells are used for irrigation and drinking water and he wanted to make sure the groundwater supply was not affected.
Board members said they were concerned about cars overflowing onto Route 73 from the Dunkin' drive-through line, which will have space for eight vehicles without blocking the drive aisle.
David R. Shropshire, a traffic engineer and owner of Shropshire Associates LLC of Atco representing the applicant, testified that research at similar Dunkin' sites shows the vehicle stacking usually totaled six or less with the line occasionally reaching eight vehicles.
"If you get there, and the queue is long, you move on to the next Dunkin' Donuts that is down the street in order to find something that is more convenient, because this is really set up for a convenience situation," Shropshire told the board.
The developer also agreed to erect signs restricting left-hand turns onto Lake Villa Drive from the Dunkin' lot to avoid tie-ups with traffic driving down Lake Villa and turning into Dunkin'.
---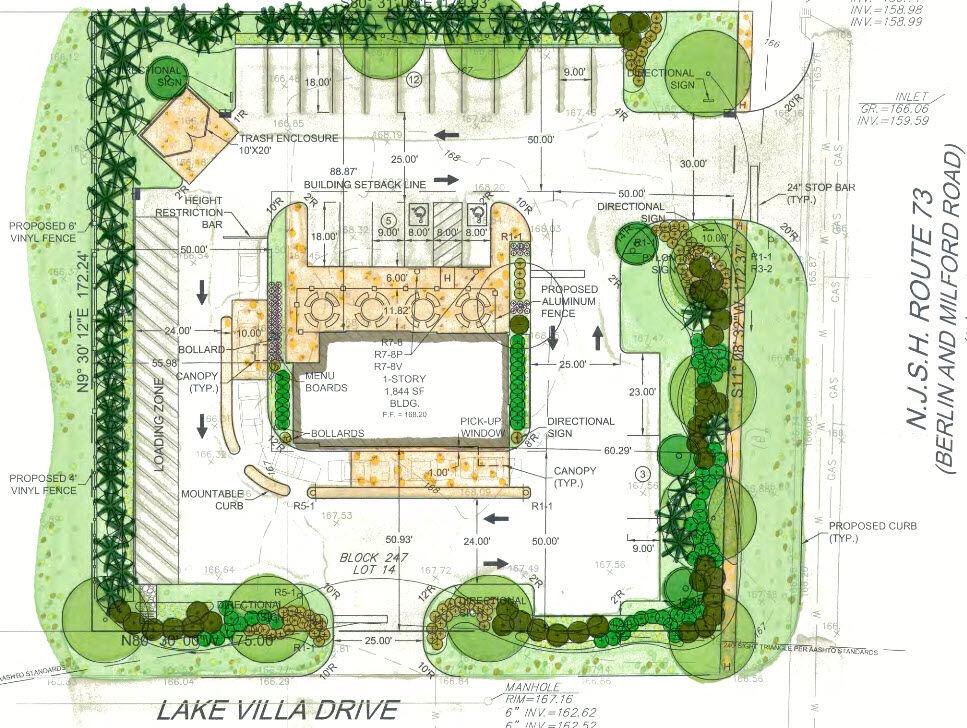 ---