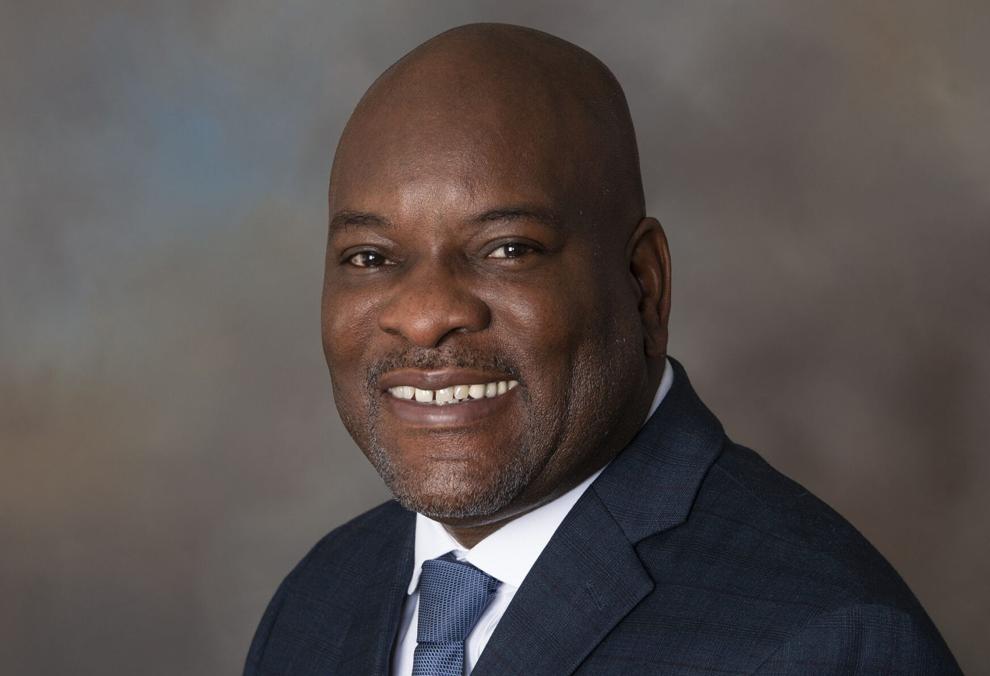 In December, when Camden County Commissioner Al Dyer retired from his $135,860-a-year job at the city school district, he did not sit idle for long.
The Pennsauken resident of more than 20 years whose county commissioner role is part-time and elected, this month was quietly confirmed by City Council as the City of Camden Director of the Department of Human Services, a position that has been vacant since last June.
Apparently, no press releases or social media announcements went out.
---
This article, by Neill Borowski, also appears in TAPInto Camden.
---
Requests to interview Dyer about his new $115,000-a-year position went unanswered by Dyer and the county and were rejected by the city.
"The City typically does not discuss personnel matters or coordinate media interviews about our City directors," the city's communications director, Vincent Basara, stated in an email.
Responding to questions, Camden Mayor Victor Carstarphen on Tuesday said in a statement that hiring Dyer was part of building a top administrative team.
"The City's Department of Human Services provides vital programming, services and events in support of Camden's families from youth to seniors," according to the mayor. "Al Dyer is a leader, who brings with him the experience to lead DHS in new and strategic ways."
Added Carstarphen:  "The opportunity to bring Al onto the team was one that I could not pass up."
Dyer's appointment is the latest in a recent series of political appointment musical chairs in Camden County.
Dyer, whose official county bio states he was the senior director of athletic programming for the school district, fills the vacancy created when the former human services director, Carmen Rodriguez of Merchantville, last June was appointed by the state Department of Education as executive county superintendent in Camden County.
Rodriguez, who was a Camden County commissioner for 17 years, left the $95,000-a-year job as the city's human services director after four years to become county superintendent for $138,000 a year. She resigned as county commissioner when she took the state job.
In January, Jeffrey L. Nash, who has been a Camden County commissioner since 1992 and a long-time ally of Democratic boss George Norcross, took the $275,000-a-year position of president and chief executive officer of the Rowan University/Rutgers-Camden Joint Board of Governors.
Nash, of Winslow, succeeded former Camden Mayor Dana L. Redd, who now is president and CEO of the nonprofit Camden Community Partnership Inc. Nash's law firm, The Nash Law Group, LLC, is based in Camden.
Dyer, the city's new human services director, attended Camden public schools and graduated from the former Woodrow Wilson High School (now Eastside High). He received a bachelor's in industrial management technology from Montclair State University and a master's in educational leadership from Wilmington University.
He had directed city school district athletic programming since 2016, including through the recent Camden High School basketball recruiting controversy. The New Jersey State Interscholastic Athletic Association wants to hold hearings on the alleged recruiting infractions, but the hearings have been held up by the district in a state court lawsuit.
Dyer's LinkedIn profile states he currently also serves as executive director of the Camden Health & Athletic Association, a city nonprofit that provides youth athletic programs. 
A successor to Dyer for athletics in the city school district has yet to be named.
"The District is still in the process of reviewing its structure for next school year and no determination has been made at this point with regard to filling the vacancy," Camden district spokesperson Sheena Yera said in an email.
---
MORE ON RECENT APPOINTMENTS
Mount Laurel Mayor Steglik now also working as Voorhees Township administrator.