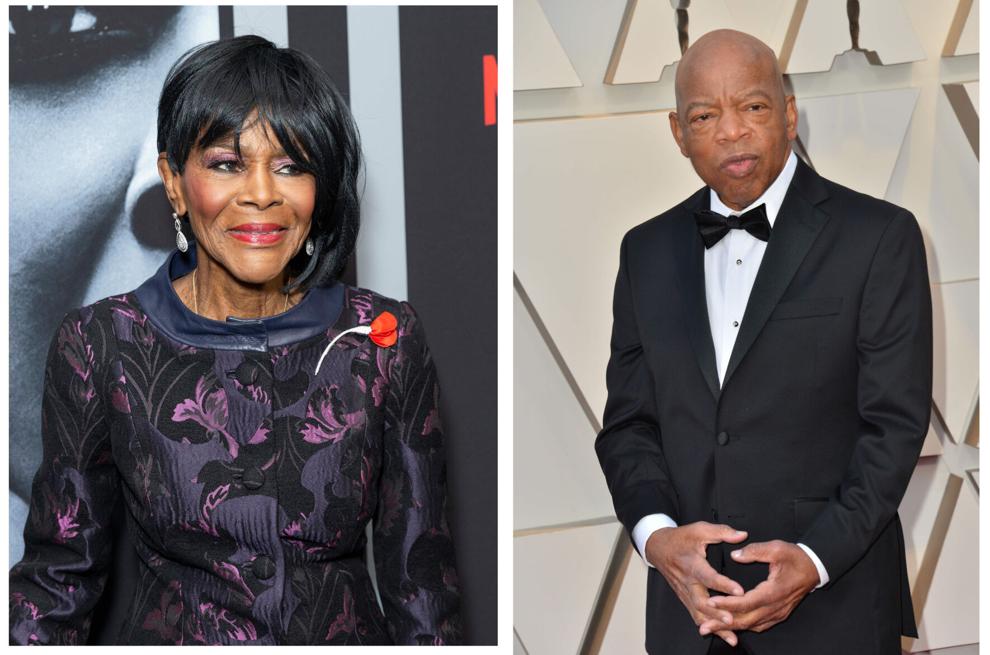 Schools missed "teachable moments" when award-winning actress Cicely Tyson and Congressman John Robert Lewis, a Civil Rights leader dating back to the 1960s, died in the last year, says educator Farrah Mahan.
Mahan, assistant superintendent for curriculum in Cherry Hill schools, said each African-American legend was an example of Black excellence — facts that often are overlooked the way history today is studied in public schools.
Now Mahan, the Cherry Hill school administration and many students of color want the district to make "an intentional effort to say that Black history matters."
Members of the Cherry Hill Board of Education on February 23 will vote whether to make a course in African-American studies mandatory for graduation for all students. They heard a presentation from Mahan at last week's board meeting. The course likely would be taught to high school freshmen or sophomores.
"We have to teach it," Superintendent Joseph Meloche said in a report on the Cherry Hill course on ABC's "Nightline" last week. "We have to talk about it. History through the lens of white eyes or white Americans cannot continue to be the dominant and singular piece through which we teach."
Both Meloche and Mahan credited Black students — who maintained they did not see themselves in the way history is taught in public schools — with leading the drive for the course. If the board makes the course a mandatory graduation requirement, it would be the first in New Jersey, according to the district.
Cherry Hill students in the African-American Culture Club and others have told the district "how they have felt marginalized within our schools and how our curriculum, our history curriculum in particular, does not reflect them in a positive way," Mahan explained.
"It is really more from a deficit model in that every time they sit in a classroom from kindergarten all the way through their senior year in high school the only thing they hear about is that they were enslaved and Martin Luther King," Mahan told the board. "And we are doing a disservice to our students if we allow every child from Cherry Hill public schools to graduate and believe or think that is the only contribution that Black and brown Americans have made to the history of this country."
The course would require two full-time teachers, one at high school East and one at high school West. Curriculum writing and material selection would begin this spring.
Students, faculty and others in the district have met on the plan and worked with college academic experts on the subject.
African-American studies goes beyond just history and deep into cultural influences.
Mahan said a young Black student at one meeting said he wants his peers to understand the importance and significance of Black hair. He said it is offensive when a student touches your hair without permission or believes it is okay to speak of the way your hair looks.
"We need to educate our peers on why this is offensive," Mahan quoted the student as saying. She said there is a lengthy list of topics that could be incorporated into the new course. Cherry Hill now offers two elective courses on African-American history.
During the public comment part of last week's meeting, resident Danny Elmore of Birchwood Park Drive South said he was a student and member of the Cherry Hill community for more than 40 years and that he was excited about the mandatory course.
"If we're to address systemic racism, we need the full community to understand what led to this problem so that we can overcome it," he said.
Another member of the public, Yoni Yares of Cherry Hill Boulevard, said he applauds the students who advocated for the African-American studies course, noting that he does not think "this would have happened when I was a student in the district."
Yares said some in the community have asked why the course is necessary. Education evolves, Yares said, and "what was in the past may not work now. We are trying to adapt and really recognize where we are going as a community."