Upset about nine teachers being forcibly transferred from the school, students at Cherry Hill East High School on Friday morning walked out and protested the reassignments in a parking lot.
The teachers, and several others from elsewhere in the district, were informed before spring break that they would report to different schools when the next school year begins.
Some of the East teachers have taught at the school for decades and many are deeply involved as club advisors and sports coaches.
Christopher Shin, a junior at East and next fall's student body president who helped organize the protest, appeared at Tuesday's school board meeting with others to urge the Board of Education to get involved.
"The district could have been more respectful to the community when making such an important decision," he told board members.
---
»READ MORE: Cherry Hill schools forced teacher transfers 'tearing apart' district.
---
Friday's protest was a quiet show of support in the back of the school. News media covering the walkout from Kresson Road included the Philadelphia-based television stations and the Courier-Post.
A wave of displeasure from parents and others hit social media, particularly Facebook, soon after the teachers heard they would be reassigned.
Petitions are being circulated for some teachers, including Tom Rosenberg, a highly respected Advanced Placement history teacher who has been targeted to move to a middle school after years at East.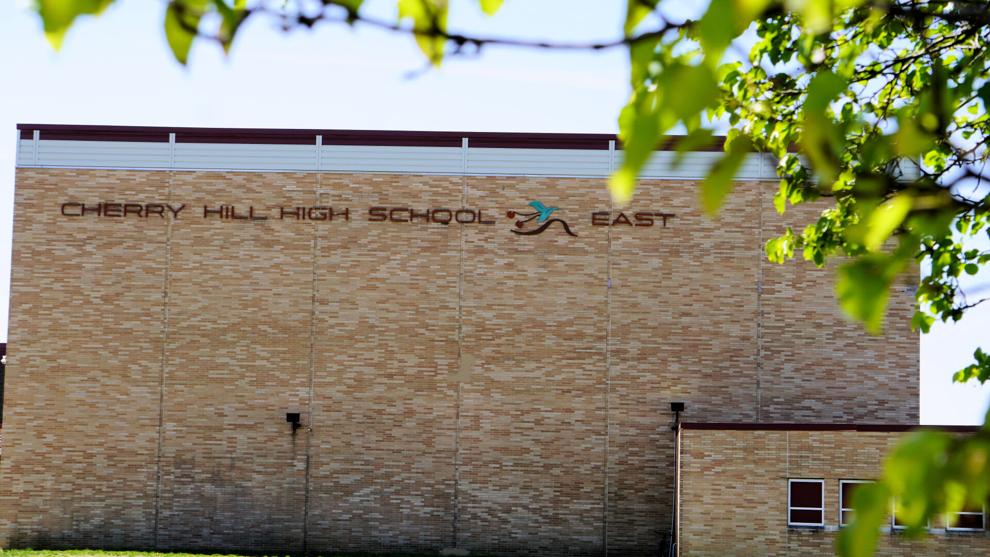 "He is being reassigned to Carusi Middle School, where there is no AP program," Julie Bathke posted on the Cherry Hill United Facebook page. "Perhaps the public does not know that the AP certification is awarded to the teacher, not the school as a whole."
Bathke added: "Moving him to a middle school would seem to be a foolish waste of financial resources, not to mention a waste of an excellent, trained teacher whose students attain high scores year after year due to his excellent teaching and sound training. Is there another teacher of his caliber waiting in the wings to best serve the students at East?"
Board members said nothing about the transfers and some members of the public have wondered in social media if the board can get involved in what otherwise is a decision by school administration.
"There is not a whole lot of detail that I can go into about teacher transfers," Superintendent Joseph Meloche said at the board meeting.
 He said teacher transfers, usually within schools, occur in Cherry Hill and other districts every year.