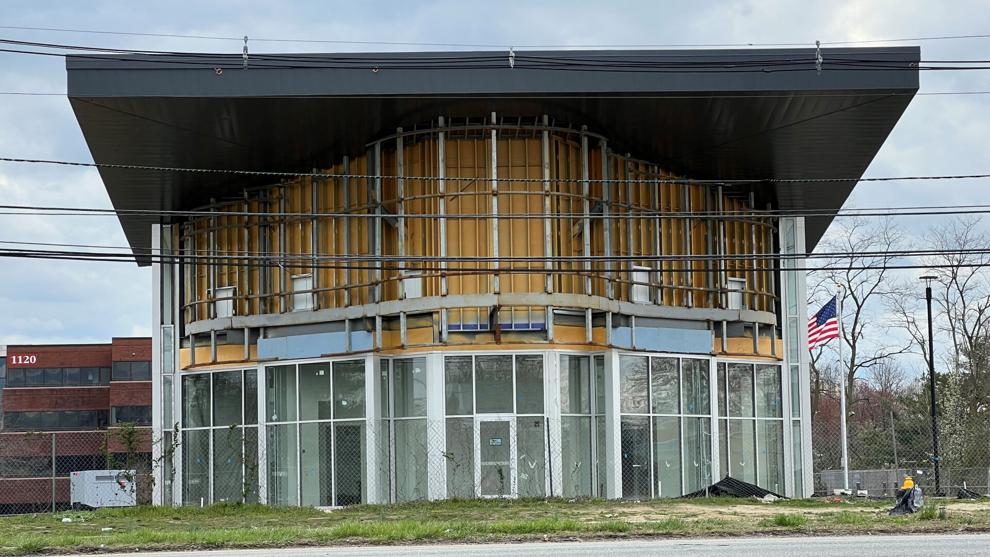 A new Mount Laurel Emergency Medical Services headquarters that an outdoor advertising company is building at no cost to the Township is significantly over budget, and work has stopped because of supply-chain issues and a dispute with the contractor.
Despite the hurdles, Catalyst Experiential LLC of Newtown Square, Pennsylvania expects the project to be completed over the summer and open in the fall, said Joe Weinlick, the firm's chief operating officer.
Catalyst Experiential is building the 7,890-square-foot headquarters at no cost to taxpayers. Catalyst will be permitted to operate a large, curved LED billboard sign on the front of the building on Route 73, just south of the New Jersey Turnpike entrance.
According to Township documents, the EMS headquarters billboard will be 41 by 19 feet and will carry messages on each side. Two other Catalyst monument/billboards will be located elsewhere in town.
One monument/billboard will be on Route 38 and the other along Route 295. Weinlick said he expects the Route 38 one to be running late this year and the Route 295 one sometime in the first three months of next year.
The original estimated cost of the EMS building was $3.8 million, but Weinlick told 70and73.com that the project — his company's largest — now is about $2 million over budget. He emphasized the higher price tag, due to the extra time the project is taking and supply-chain issues, will be at no cost to Mount Laurel taxpayers.
Questions to the Township from 70and73.com were referred to Weinlick.
Catalyst Experiential and other LLC's, including Mt. Laurel 73 Outdoor LLC, that are involved in the project are being sued by contractor Bannett Group Ltd. of Springdale Road in Cherry Hill.
Bannett Group, which started work on the project in August 2021, filed a lawsuit on March 17 in state Superior Court in Burlington County alleging it has not been paid for part of the job.
The contractor suspended work on the building in late September and recorded a construction lien on the project in October, according to the lawsuit. A response to the complaint has not yet been filed by Catalyst Experiential.
Work completed on the site totals $3.3 million in value, according to the lawsuit. Bannett stated it has been paid $2.2 million and that it is owed a balance of nearly $1.1 million.
"Since the work commenced, 73 Outdoor and Catalyst have repeatedly and consistently failed to pay Bannett all sums when due under the contract," according to the complaint in the lawsuit.