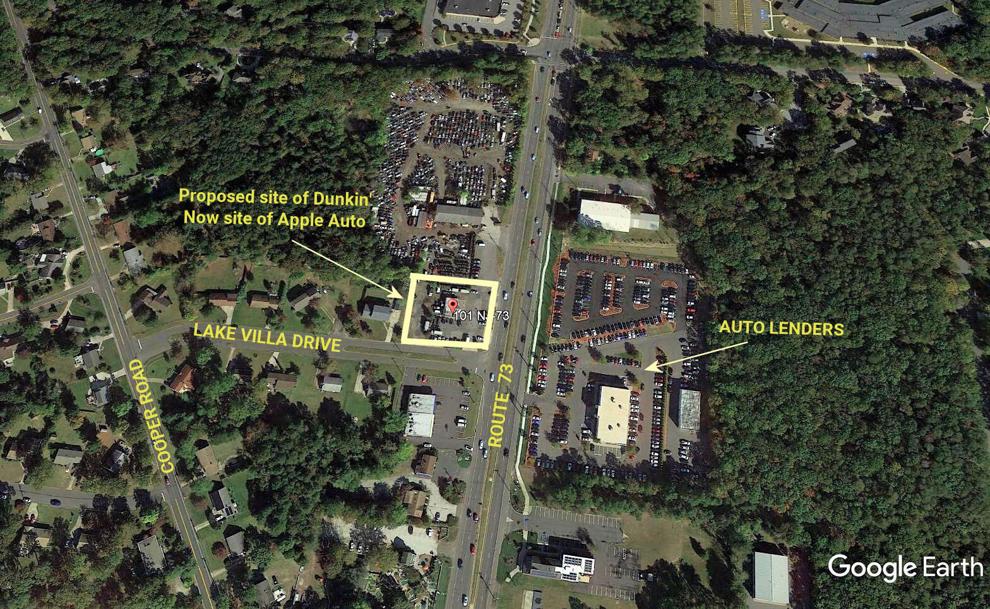 Plans for a Dunkin' Donuts drive-through restaurant in Voorhees on the southbound side of Route 73, just north of the Cooper Road intersection, are scheduled to go before the zoning board on Thursday evening.
The application from Patidar Brothers LLC of Lawnside to build on the current site of the Apple Auto repair station at the corner of Lake Villa Drive had been continued from the April and August meetings of the Zoning Board of Adjustment.
Patidar Brothers seeks preliminary and final site-plan approvals for the 1,844-square-foot restaurant in a zone where a fast food restaurant is not a permitted principal use, according to the board's agenda.
Minimum lot area required for the development is two acres, but the property is only 0.7 acres. The agenda also lists 21 zoning variances that the developer requests, including setbacks shorter than required under zoning ordinances. 
Information on the Dunkin' application and how to attend the Zoom meeting are on the board's web page.