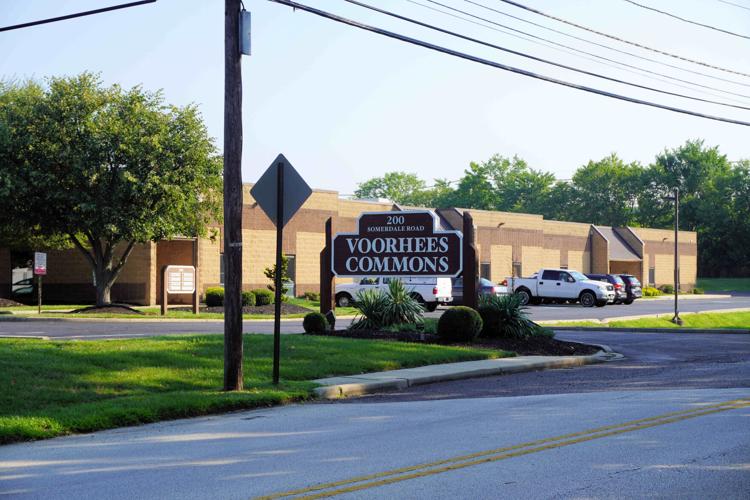 A proposal to open an opioid-addiction treatment center — using methadone as a medication — at 200 West Somerdale Road in Voorhees failed to get Planning Board approval late Wednesday night.
Board members voted 9-0 in favor of a motion that the Affinity Healthcare Group Voorhees LLC clinic would not be a permitted use, which prevents it from locating near the Osage Elementary School and Voorhees Town Center.
While the site's office zoning permits medical offices, several board members said testimony by the applicant indicated it was more of a clinic than a traditional medical office.
Longtime board member Mario DiNatale made the motion to, effectively, deny the application because of the medical office versus clinic distinction, he told the board. He said Affinity testimony that the office would dispense methadone or other medications to most of its patients between 5 and 9:30 a.m. each day made it different from a regular medical office. Affinity estimated it would treat a total of 275 patients.
Methadone is a synthetic opioid widely used to treat addiction by reducing drug craving. It would have been distributed in pill form to Affinity patients, some of whom would have come each day to pick up their pills. 
The board's decision came after four meetings of testimony from Affinity representatives and Voorhees residents, who opposed the treatment center because of the character of the neighborhood, its proximity to Osage Elementary and the drug addicts who would be patients.
Board members also pointed to Affinity's testimony, suggesting that they believed it was less than credible. Member Troy Brocco said he was troubled by the inability of program sponsor Ronald Martin to provide specific answers about how many patients would be treated.
"He did his application more harm than good," member Jason Ravitz said of Martin. "His testimony was very evasive, borderline not credible in general."
Board chair Ron Schwenke said Martin "was very indirect." Schwenke said that he believed with the intensity of use and hours of operation the addiction center would be a clinic and Voorhees has specific zones that permit clinics. However, the zoning at 200 West Somerdale Road does not permit clinics.
The board's medical office versus clinic distinction was the opposite of what Affinity lawyer Samuel "Skip" Reale Jr., of the Helmer, Conley & Kasselman law firm, contended of Affinity's treatment center. 
"Is it, in fact, a medical use? Well, it is," Reale told the board, summing up Affinity's application. "If it's a medical use, it's a permitted use."
Members of the public who live in the area of the proposed site said they did not want it as a neighbor even though several other types of addiction treatment centers already are in the area.
"The choice of a location is absolutely inappropriate," said Mary Lamielle, of Rural Avenue, who said she has lived in Voorhees all of her life. 
Margo Orlin, of Chandler Lane, asked program sponsor Martin if medication abuse and drug diversion would be a problem. Diversion occurs when one person is prescribed a drug and then sells or provides it to a person who is not the authorized user.  Orlin said she was concerned about "people leaving with an opiate (methadone) in their pocket within 1,000 feet or so of a school."
Voorhees Planning Board vote
| Member | Yes | No |
| --- | --- | --- |
| Troy Brocco | X | |
| Mario DiNatale | X | |
| David Kleiman | X | |
| Mark Kleinman | X | |
| Anthony Nicini | X | |
| Subash Rashatwar | X | |
| Jason Ravitz | X | |
| Andrew Schallenhammer | X | |
| Ron Schwenke | X | |
"Diversion is a worldwide problem," Martin acknowledged, saying his other centers have seen cases of diversion. However, diversion also is an issue at pharmacies and other facilities distributing methadone, he added.
Lynne Thistle, of Alpha Avenue, said the proposed facility "is just put completely in the wrong place." She suggested the board "put it over in Sturbridge Woods, put it over in the Beagle Club," referring to relatively high-priced housing developments in town.
A petition signed by 384 concerned parents and residents opposing the treatment center was discussed by Erica Casella, who organized the petition drive. Casella, whose daughter attends Osage Elementary School, said her family saved "every penny we had" to move to her Front Street home for access to the school district.
Casella said she was worried about increased traffic in the area and the treatment center's adverse impact on home property values.
Board Solicitor Stuart Platt advised board members that a petition was not admissible as evidence to the hearing. Because each resident testifying is sworn in, every one of the people who signed the petition would have to appear, be sworn in and testify, Platt said.
Platt also advised the board that its decision is based on a land-use question and the board may not consider the type of people who may need the services of the proposed use, in this case a treatment center. 
David Glowacki, of Blue Ridge Road, called for the board to deny the application, saying the number of parking spots for clients will be insufficient to handle the estimated 275 patients a day who would visit the center.