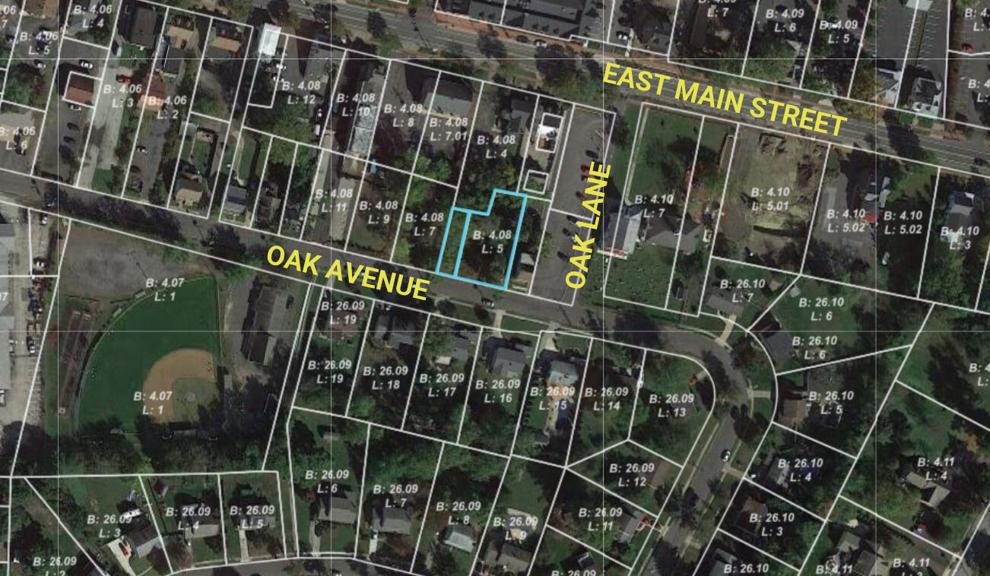 Habitat for Humanity plans to build affordable housing on two Oak Avenue lots now owned by Evesham Township, according to a Township agreement with the nonprofit organization.
"The Township is interested in advancing their affordable housing obligation by having Habitat for Humanity build homes on these lots," engineer Bennett Matlack of CME Associates, representing the Township, told the Planning Board at its Thursday night meeting.
Lawyer Robert Wright of Malamut & Associates of Cherry Hill, also representing the Township, told the board that there is an agreement between the Township and Habitat for Humanity to transfer ownership of the properties. 
Lots lines for the wooded parcels, at 36 and 38 Oak Avenue, will be redrawn to form two lots: one 6,500 square feet and one 5,300 square feet. The board, including Mayor Jaclyn Veasy, voted unanimously in favor of the plan for new lot lines.
Redrawing the lot lines is only the first step in the affordable housing project, Matlack explained. Habitat for Humanity will need to propose plans for houses on the two lots in the future.
Although no plans were presented for the two homes, a size of 1,200 square feet for each was discussed at the meeting.
 The town ordinance calls for minimum lot sizes of 10,000 square feet, but other lots around the two for affordable housing also are undersized, Matlack said.