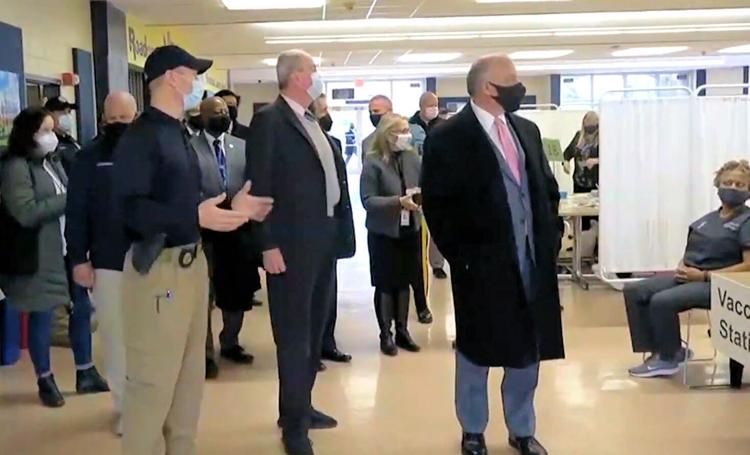 Gov. Phil Murphy and other state officials Monday morning inspected a new mega-site for COVID-19 vaccinations at Rowan College of South Jersey in Gloucester County, saying it was a symbol of hope in defeating the virus.
"Today is a day of hope. A hope for a future better than the present that we're living in," said state Health Commissioner Judith Persichilli. "With every vaccination given, we come closer to the light at the end of the tunnel when we can move beyond this epidemic."
When the vaccine becomes widely available, New Jersey's six mega-sites will be vaccination hubs. Eventually, nearly 300 vaccination sites will open across the state, she said. 
The Rowan site will be able to administer more than 2,400 vaccinations a day, Murphy said.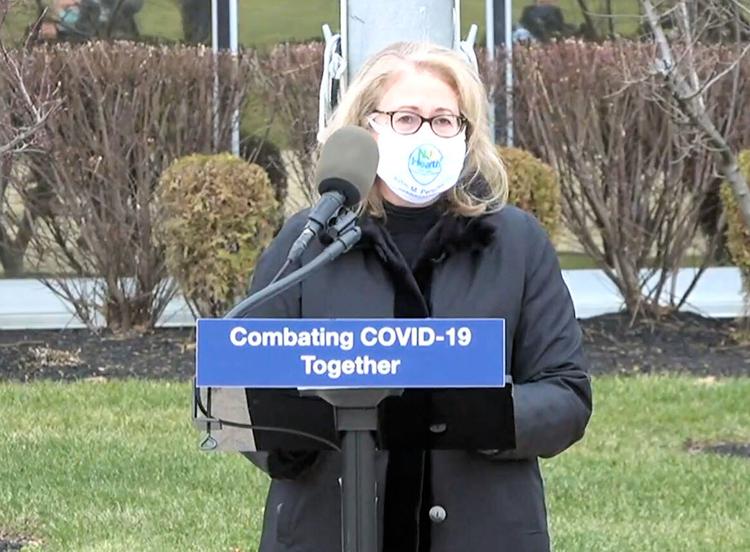 "Just because we have the vaccines in New Jersey doesn't mean the pandemic is over, however," the governor said after the tour. "This pandemic will be over when we defeat this virus for good and a significant part of that requires getting millions of our fellow New Jerseyans vaccinated."
Saturday was the state's worst day yet for new infections reported — a record 6,435, a number higher than the first wave in the spring that was bolstered by the increased availability of testing. Hospitalizations for the virus in South Jersey — Burlington County and south — reached a record on Sunday with 952 COVID-19 patients in hospitals. [see charts below]
Murphy said the goal is to inoculate 70% of the state's adult population. Children will not be vaccinated at this time. About 1 million in the state already have pre-registered for the vaccine on the state vaccination website, but registration isn't a requirement. Murphy, a Democrat, and others have emphasized that ultimately the vaccine will be available to all adults who live, work or study in the state.
Vaccination sites have continued to focus on the first phase: health care workers, police and fire personnel and residents of long-term-care facilities.
"We, the state of New Jersey, are ready to inoculate our residents," said state Senate President Stephen Sweeney, a Democrat. "And we need to. And we need to quickly, for our health and safety but also our economy," he told onlookers at the Rowan event.
A county health official and local physician urged people to get vaccinated.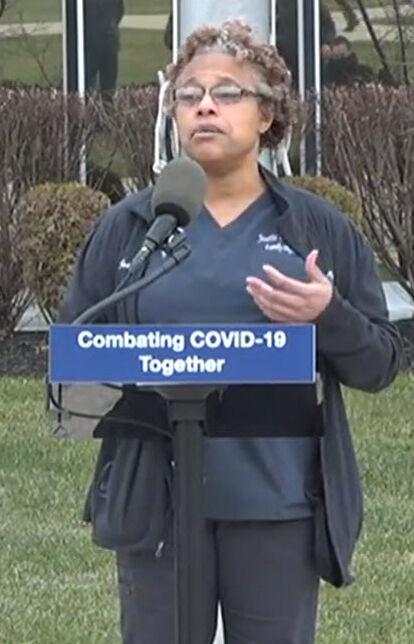 "I know how important vaccines are in the prevention of disease," said Dr. Josette Palmer of the Gloucester County Health Department and a family medical practitioner in Glassboro. "Unfortunately, as an African-American, I also know how fearful my people are of getting vaccines." 
Palmer said the mistrust dates back to a Tuskegee Institute study when the U.S. Public Health Service studied syphilis among black men from 1932 to 1972. A federal investigation in the early 1970s found the men who participated were never given detailed information about the study and those infected were never given disease-fighting drugs, such as penicillin.
The physician, who received her first COVID vaccine shot at the event, said she was excited for it to protect her patients, staff and family.
---