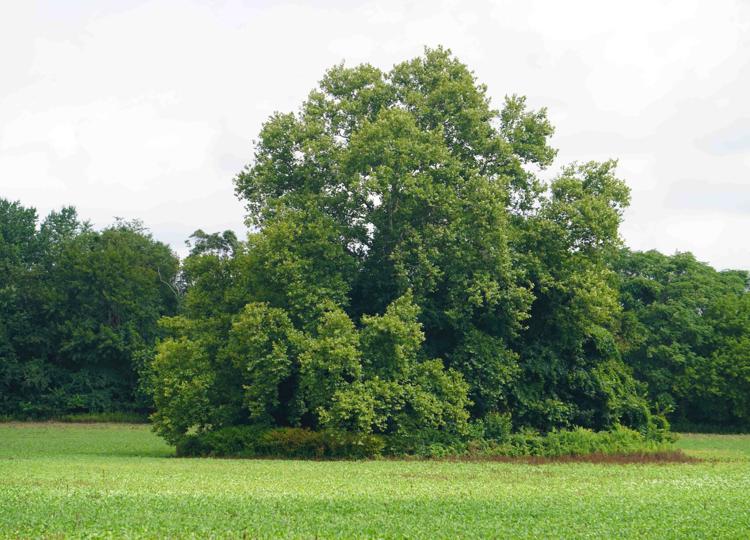 Plans for a 600-unit apartment and townhome development on 67 acres between Route 38 and Fostertown Road in Mount Laurel —including preserving a monumental tree — go before the Planning Board on August 13.
The Delco Development LLC project, named Haddon Point at Mount Laurel, will be designed around a huge, iconic tree on the property that residents had expressed concern for when the redevelopment project was announced by the township, the developer told council members in November. The tree is the focal point of the west end of the development, in front of the clubhouse and pool, according to plans submitted by Delco.
Plans show 120 age-restricted affordable apartments, 273 apartments with a clubhouse and 207 townhome units on the acreage that was designated as an Area in Need of Redevelopment by the Township Council in 2018. The council named Delco the developer in November 2019, in line with the township's affordable housing mandate required by a court settlement.
Willingboro-based Delco has several commercial and retail properties in New Jersey, including Haddon Point Apartments on Haddonfield Road in Pennsauken near Route 130. The company is owned equally by Thomas Juliano, president, and William Juliano, founder and chairman, according to the planning application.
The two lots — one is 65 acres and the other is nearly two acres — are owned by Automobile Rentals Inc., 4001 Leadenhall Road in Mount Laurel, according to state property records.
Commercial development would front the project on Route 38 and would cover nearly 11 acres, according to the plans.
"Of the 600 units, 120 of those units are set aside as affordable housing. The original plan called for those affordable housing units to be family units. The Township worked with the developer, Delco Development, LLC, to change those units from family units to age-restricted units which will reduce the impact of this development on the traffic and schools," lawyer George M. Morris, of the Parker McCay firm in Mount Laurel and representing the township, told 70and73.com in an email message. Delco's lawyer for the project is Richard J. Hoff Jr. of Bisgaier Hoff LLC of Haddonfield.
Information on the plans and the agenda for the August 13 planning meeting have yet to be posted on the township website. Details on how to attend the virtual meeting will also be available on the site.