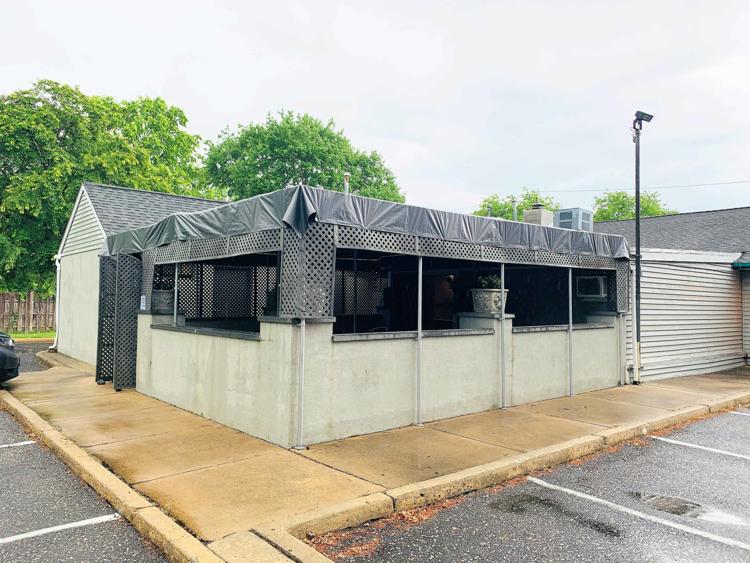 For over 25 years, Ristorante Fieni's has been a staple of the dining scene in South Jersey. Like other restaurants in the region, the popular Italian BYOB in Voorhees was immediately impacted by COVID-19 and its dining room's closure.
To survive, shifting to takeout and delivery was a no-brainer. With outdoor dining now allowed and indoor dining shelved, the restaurant has a positive outlook for now.
"Fortunately for us, we offered takeout before the pandemic and eventual shutdown. So we doubled down on what we offered and changed our whole system to accommodate carry out," Marco Fieni told 70and73.com. "We spent the first few days stocking up on everything we possibly could and learning and tweaking as we went along."
Recognizing that the shutdown would be long-term, Fieni knew that adapting the way the restaurant did business and communicating with its customer base would be essential to keep the restaurant in business.
"We documented every step along the way across all our social media accounts," noted Fieni.
Getting the word out and keeping people updated was especially important when outdoor dining was initially permitted. Fieni updates the restaurant's Facebook page daily with photos of the outdoor patio dining area, which is open on a first-come, first-serve basis during business hours.
"We've offered outdoor seating on our patio for a few years now. We always used it to help supplement demand, especially on the weekends when the weather was nice," Fieni said. "We have approximately 20 to 25 seats available outside depending on party sizes. As demand increases, we can section off some areas of our parking lot as well."
---
Striving to Thrive is a series of articles that look at how South Jersey businesses are faring in the COVID-19 pandemic and how they may change as we emerge from the crisis. Ideas or suggestions? Email contactus@70and73.com.
---
Outdoor dining has been a nice supplement to the takeout business. Between the two, the business has been solid overall without having to go back to a reservation-based system.
"We decided to accept walk-ins only because the weather is a factor," mentioned Fieni. "The last thing we'd like to do is disappoint anyone."
Eager to safely welcome back guests inside, Fieni was ready to open up the dining room even at 25% capacity and strict guidelines on July 2. It would have provided a nice boost in business over the Fourth of July weekend, but he's optimistic this delay is not a catastrophe.
"Fortunately, I didn't order any extra food," he said. "It's business as usual for outdoor dining and takeout with occasional requests for catering business."
Safety is at the top of his mind and he's prepared to keep doing what it takes to remain open and keeping staff and customers safe and healthy in the outdoor dining area.
"Tables are spaced six feet apart from one another and groups are capped at a maximum of eight guests per table," Fieni explained. "All employees are required to wear masks and gloves in addition to hand washing and sanitizing. We are using disposables as much as possible — menus, sugars, salts, peppers and other condiments in particular. We also have sanitizer stations located throughout."
Undeterred by all of the changes and continued uncertainty, Fieni is hopeful the longtime family-owned and operated business will withstand these chaotic times.
"Things are changing and every day seems to be something new! But we'll make it through."
---
The basics:
Monday-Thursday: 11 a.m. to 10 p.m.
Friday: 11 a.m. to 11 p.m.
Saturday: 3 p.m. to 11 p.m.
Sunday: 3 p.m. to 9:30 p.m.
Address: 800 S. Burnt Mill Road, Voorhees, NJ 08043
Website: http://www.fieni.com/
Telephone: (856) 428-2700
---