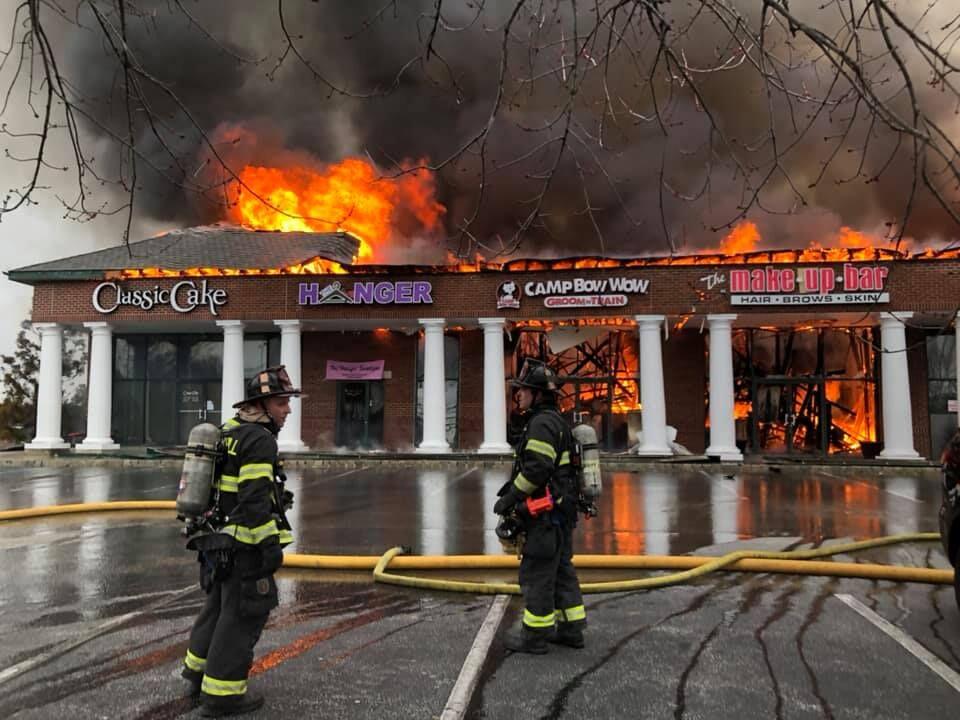 The owner of the Short Hills Town Center in Cherry Hill plans two new retail/office buildings where several shops were destroyed by fire in March last year.
Parking for the new development on Evesham Road would include spaces at the site of the former Tír na NÓg restaurant, which was demolished last year. The restaurant was in the Short Hills farmhouse, which was more than 100 years old.
A Starbucks restaurant, which was in the building destroyed by fire, would anchor the proposed retail building. The Starbucks would have a drive-up window, which the former one did not, according to plans filed with the Cherry Hill Zoning Board of Adjustment by owner Town Center at Short Hills Cherry Hill LLC of Old Bridge, Middlesex County.
The proposal is scheduled to go before the zoning board on March 18, although possible site-plan changes could delay the presentation, according to the township.
Short Hills' plans call for:
A 10,560-square-foot retail building that includes a 2,241-square-foot Starbucks with a dining patio. Plans show another tenant occupying 2,275 square feet and four tenants occupying the remainder of the space. Starbucks is the only named tenant in the plans. A restaurant might occupy the second large space, according to the plans.
A 7,875-square-foot office/retail building with about equal space divided between two tenants. Plans indicate a doctor's or dentist's office could occupy the building.
Shops in the former building, which included Starbucks and the Classic Cake bakery, faced Evesham Road to the south. The new shops would face east, fronting a parking lot, according to the plans. Starbucks and its drive-through lanes would face Evesham Road.
The owner also proposes right-turn entrance and right-turn exit driveways into the shopping area from Evesham Road. The site now has only a right-turn-out exit. The shops and offices also can be accessed from Short Hills Drive.
70and73.com reported last July that the cause of the fire was "undetermined," according to a report from Cherry Hill Chief Fire Marshal Thomas Shemeley.
However, a joint investigation by insurance investigators and others representing parties in the fire insurance claim determined that, at the time of the fire, a developer was adding a new transformer and during a switchover from the old transformer the conductors for part of the plaza were cross-connected with the new transformer, energizing the neutral leg of the wiring system when power was restored, according to Shemeley's report.