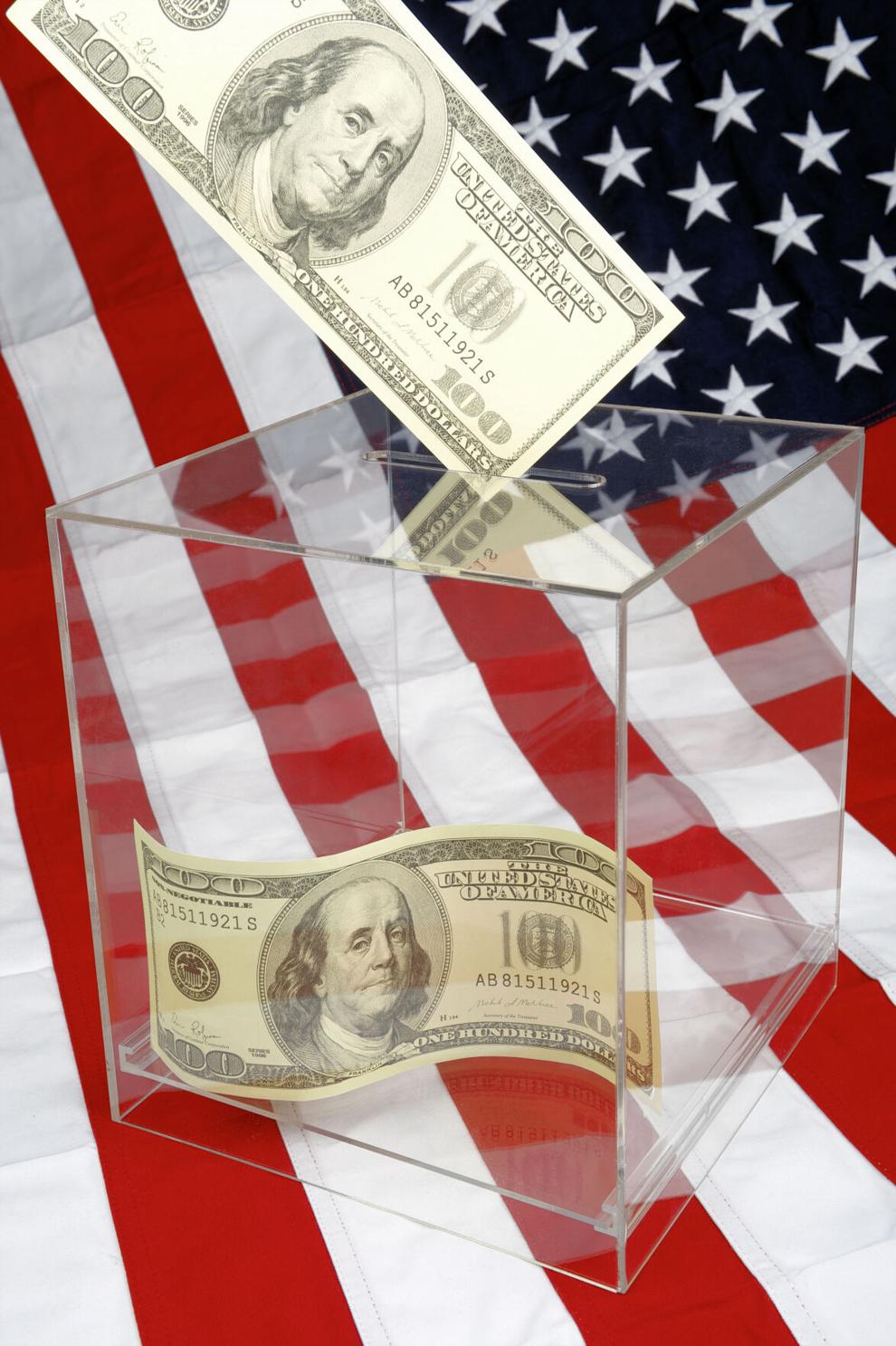 A proposed Mount Laurel ordinance that restricts campaign donations from Township contractors did not make Burlington County's deadline in time for November's election and instead will go before voters in its own special election.
The special election for the Public Contracting, "Pay to Play" Reform law — possibly the first special election of its kind in Mount Laurel — could cost the Township between $100,000 to $150,000, Township Manager Meredith Tomczyk told Township Council members at last week's meeting.
Because the petition was submitted in late July, it was too late to be included on Burlington County's mail-in ballots for the November general election, Township Attorney George M. Morris, of the Parker McCay law firm, told 70and73.com in a telephone interview. If the petition had been certified in early July, it would have made the November ballot, Morris said.
The petition campaign yielded 1,373 certified signatures, more than the equivalent of 15% of the total votes in the last general election that was needed to get the proposed law either on the November ballot or in a special election.
Township resident Andy Gaus, one of the organizers of the petition campaign, said the group met its deadline. Gaus told 70and73.com that the all-Democratic Council also could have adopted the ordinance, but did not consider doing so.
"It's extremely unfair how the township is trying to blame us for this potentially extra cost," said Gaus, who is a Republican and intends to run for Council next year.
The group leading the petition drive was composed of Republicans, but the petition was signed by residents of all parties, he said. Besides Gaus, the Committee of Petitioners included: John Francescone, Kelly Gale, Randy Reitz and Patrick Appolonia.
 "It's extremely limiting," Gaus said of the proposed contribution law. "It will severely limit the ability of corporate donors to influence politics in Mount Laurel."
Vendors, such as engineering and law firms, that contract their services to towns typically make contributions to local candidates in primary and general elections throughout New Jersey. Private engineering firms, for example, are named the official engineering professionals for local planning or zoning boards. Similarly, lawyers are contracted to be the official solicitor for planning and zoning boards or the whole municipality.
The goal is "getting corporate money out of politics in Mount Laurel," said Gaus, who grew up in Moorestown and is an engineer at a local defense company and lives in the Lakes at Larchmont neighborhood. He said taxpayers are "fed up with pay-to-play within politics, especially in New Jersey."
Gaus said the proposed Mount Laurel ordinance was modeled after one in Jersey City. A community-by-community breakdown of pay-to-play ordinances is available on the New Jersey Department of State website.
"This ordinance would limit the ability of those seeking to perform work or business for the Township of Mount Laurel to contribute to political parties running for election in Mount Laurel," the petition notes. "The limits on donations to candidates for Township Council or their affiliates will help avoid improper influence in local elections. Entities that donate above certain thresholds will be unable to gain municipal contracts in Mount Laurel Township."
State election law, enforced by the state Election Law Enforcement Commission, limits individual contributions to a candidate's campaign committee to $2,600 for each election. A corporation, association, union or group also is limited to $2,600. However the ceiling rises for donations to political committees ($7,200) and county political party committees ($37,000).
While state law limits contributions for each election, the proposed Mount Laurel law limits the annual contributions of individuals who are professional business entities or vendors to $300 for mayoral or council candidates or a township party committee and $500 to a Burlington County party committee or a PAC.
A group of individuals who make up a professional business entity or vendor are limited to a maximum of $2,500 annually to "all Township of Mount Laurel candidates and officeholders with ultimate responsibility for the award of the contract, and all Township of Mount Laurel or County of Burlington political parties and PACs," according to the proposed ordinance.
Several residents at last week's Council meeting expressed dismay that Council members did not do more to advance the proposed ordinance.
"You didn't discuss it. You didn't debate it," said Daniel Rosenbaum of Brookwood Road. "You didn't bring the community in to discuss it with you. You just were completely silent."
Added Kellie Kiefner of Sorrel Run: "This is very disappointing and I find it unacceptable that this was not voted on by the council."
The deadline for a special election would be from late October to mid-November, Gaus said.
Morris, the Township attorney, said that even though there is a deadline for a special election, other factors will determine its actual date.
He pointed out that the state has announced machines will be embargoed until November 19 and, in Mount Laurel, a special election would require at least 27 machines. In addition, Township Manager Tomczyk legally cannot transfer funds within the municipal budget until November 1, he added.