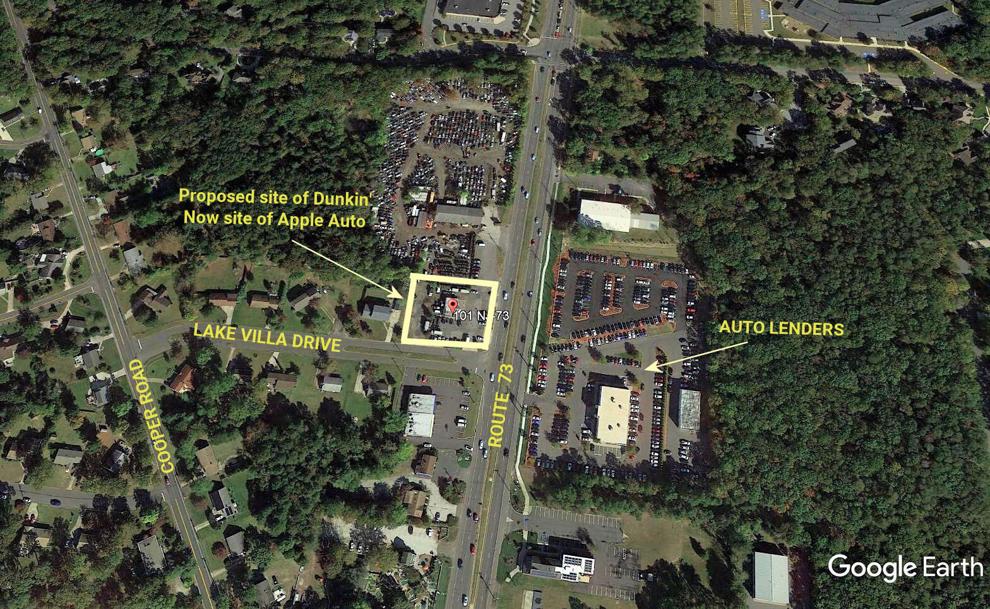 The Apple Auto repair shop on Route 73 in Voorhees would be razed and a Dunkin' Donuts would be built in its place in a proposal that will go before the Planning Board on Thursday evening.
Patidar Brothers LLC of Lawnside has applied to build a 1,844-square-foot Dunkin' with indoor seating and a drive-through at 101 Route 73, which is at the intersection of Lake Villa Drive and north of the Cooper Road intersection. The developer is seeking preliminary and final site plan approvals and several variances.
A two-acre lot is required under the Township ordinance, but the Apple Auto lot is 0.7 acre. A list of the proposed variances is available on the meeting agenda. The meeting begins at 7 p.m. via Zoom webinar.