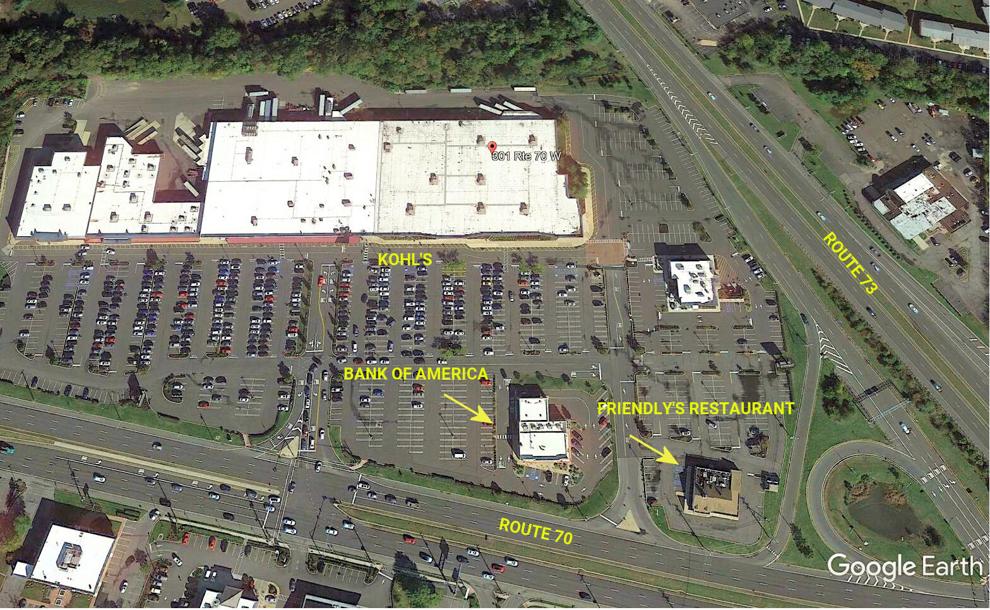 Updated with scheduled date before the zoning board.
---
The Friendly's restaurant in the ShopRite/Kohl's shopping center on Route 70 in Marlton would be torn down to make way for fast-food restaurants and retail stores, according to a zoning board application filed with Evesham Township.
Friendly's — a long-time tenant at the corner of the plaza near the Routes 70 and 73 intersection — has outlasted the Roy Rogers and Boston Market restaurants that once stood on the edge of the parking lot.
The application from Marlton UE LLC for its 301 Route 70 property will be on the Zoning Board of Adjustment agenda on March 15, according to the township.
Friendly's would be demolished and two new pad sites with a maximum of seven tenants would be added, the January 15 application notes. The same application also proposes a 3,168-square-foot addition to the PetSmart store.
Fast-food restaurants without drive-through windows are permitted as conditional uses in the zone and "depending upon leasing considerations, applicant may seek to locate one or more fast food restaurants without drive-throughs" on the pads, the application states.
The plan would need a variance because zoning rules state a restaurant would need to be "one of the stores in an existing shopping center or newly constructed so that it is physically attached to a shopping center," according to the application.
In 2016, the applicant received variances and site-plan approvals for the Shake Shack and honeygrow restaurants now in the plaza.