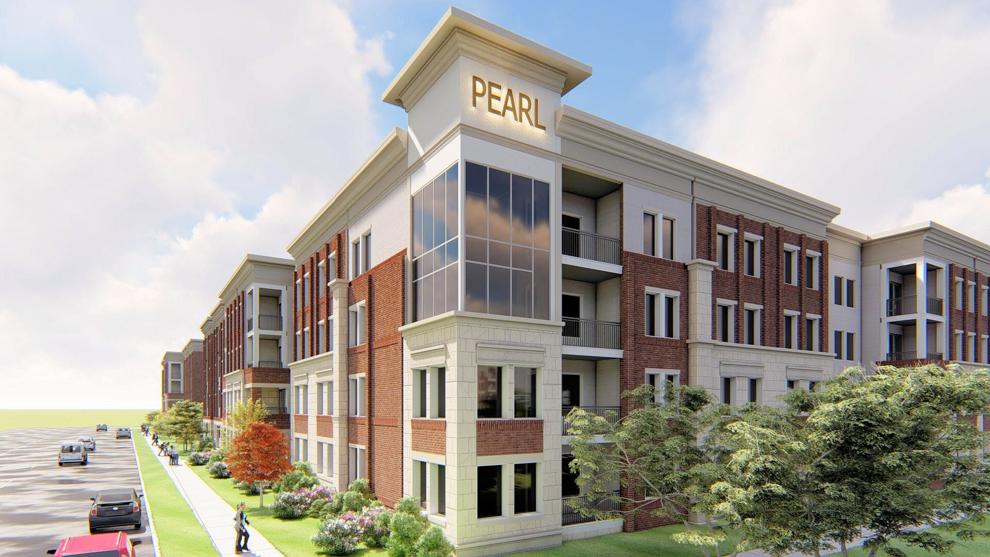 A Pennsylvania developer proposing 375 apartments — with 20% of them set aside for affordable housing — on the southeast corner of the Moorestown Mall parking lot near Boscov's is scheduled to go before the Planning Board next Thursday.
Bel Canto Asset Growth Fund LLC of Plymouth Meeting, Pennsylvania, seeks approvals for its preliminary and final site plans and a minor subdivision. The primary owners of the developer are Leonard Family Associates and Capitalized Returns LLC, which share Bel Canto's address.
Pennsylvania Real Estate Investment Trust (PREIT), owner of the financially challenged 58-year-old Moorestown Mall property, in January announced that 1,065 apartments and a hotel would be added to the site over time to prop up its investment.
PREIT plans to diversify the business mix at many of its mall properties with multifamily housing, hotels, entertainment, dining, health and wellness and working space, according to the company, which trades as PEI on the New York Stock Exchange.
Based in Center City Philadelphia, the real estate company also has announced that Cooper University Health Care would purchase the former Sears location in the mall and open a 165,000-square-foot specialty care facility in 2023.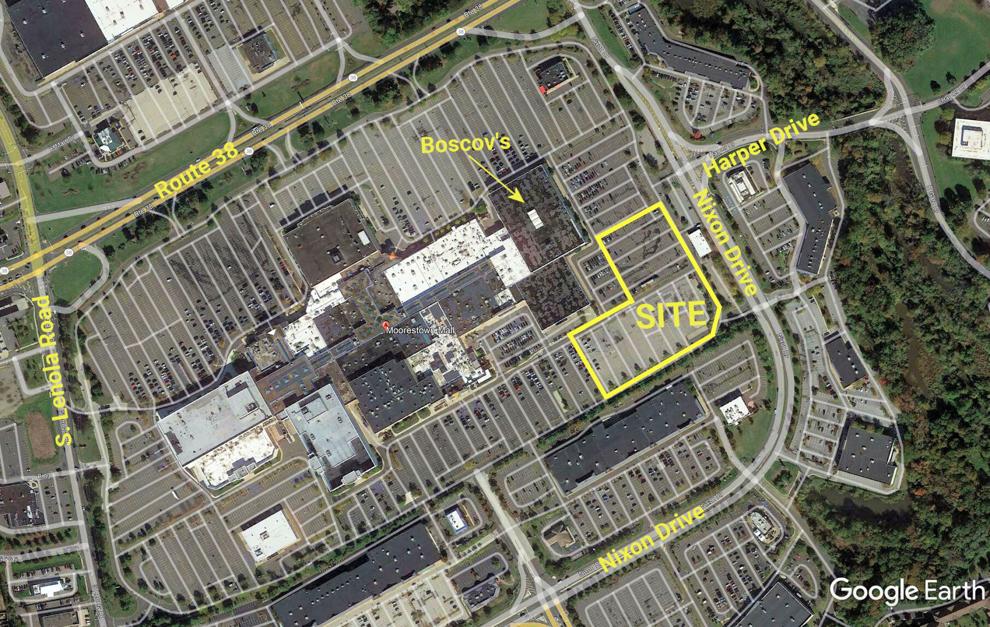 The multifamily project would abut Nixon Drive, near the Harper Drive intersection and would occupy space now used for mall parking.
A redevelopment plan for the mall was adopted by the Township Council in August and a financial agreement that includes a 30-year tax exemption for the completed 375-unit apartment project was adopted by the council on October 25. In lieu of property taxes, the agreement requires a service charge based on 12.5% of the development's gross revenue payable every year over the life of the 30-year agreement.
The financial agreement notes that 75 apartments must be set aside as affordable family rental units as part of the Township's court-mandated affordable housing plan.
A traffic study for the developer of the four-story apartment complex does not forecast significantly increased traffic over current volume from the project.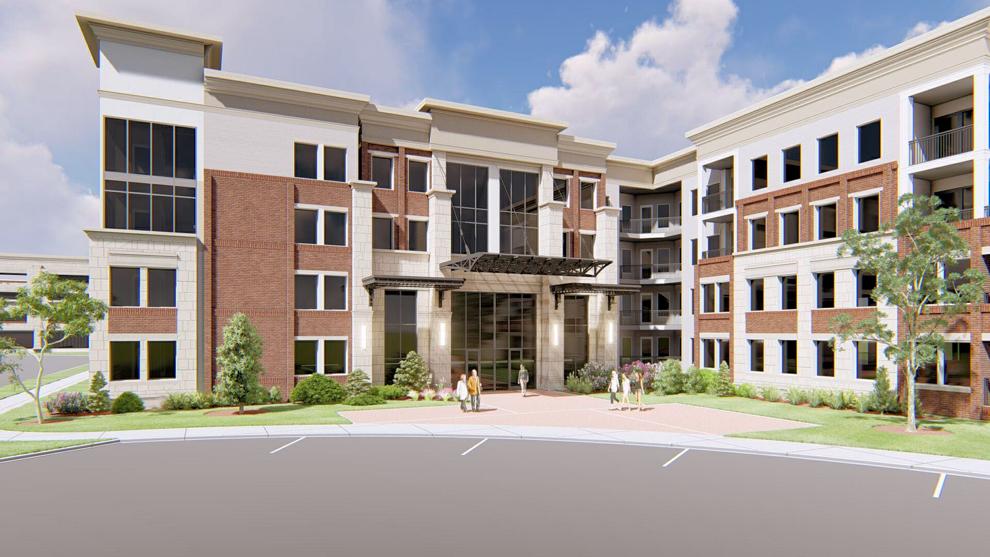 "Based on the results presented in this traffic engineering assessment report, the traffic resulting from the proposed Moorestown residential development will have a minimal impact on the adjacent roadway network," traffic engineer Nathan B. Mosley, of Shropshire Associates LLC of Atco, stated in a report to the Planning Board.
One impact the one-, two- and three-bedroom apartments would have on the Township is a demand for handling sewerage that cannot be met with current resources.
"(There is) no sewer capacity left at the Route 38 sewer pumping station to accommodate the proposed sewer flow of the development," according to an October 6 memo from the Township Public Works Department to Township Community Development Director Nancy Jamanow.
Jamanow told 70and73.com in an email on Tuesday that the developer is aware of how the pumping station would be affected and has agreed to construct the required upgrades.