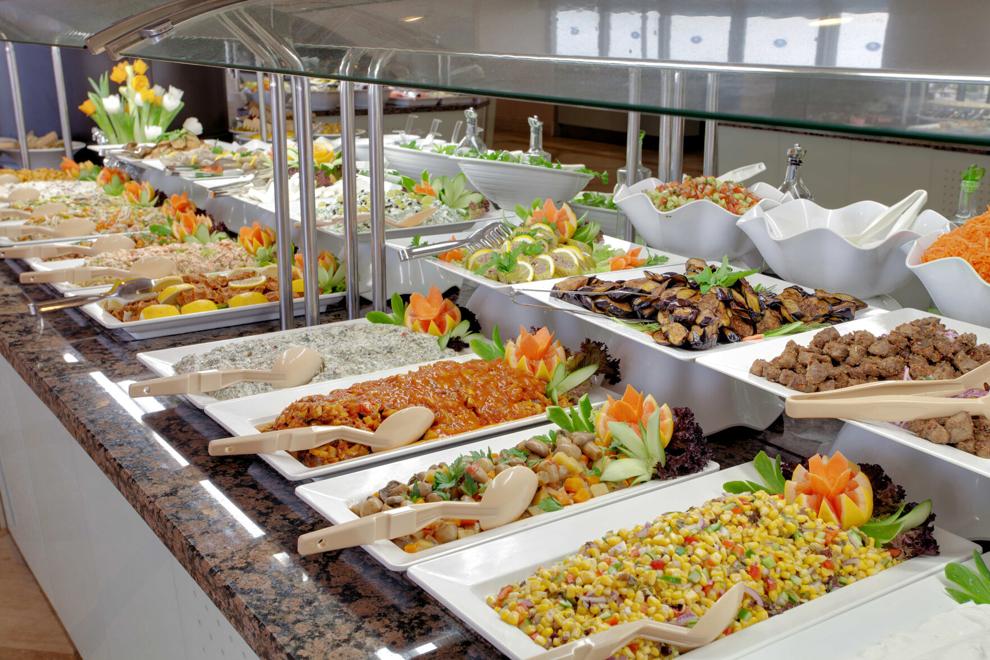 Correction: An earlier version of this story said this applies to restaurants. The governor's office Thursday morning clarified the order, saying it applies only to self-service food/buffets at retail businesses like grocery stores, convenience stores and bodegas.
---
Remember buffets? You walked past trays full of everything from salad to prime rib to pasta, all the time dishing generous portions onto your plate?
COVID-19 killed those self-service belly-busters last year, but now some fully self-service operations can return, according to a New Jersey Administrative Order released Wednesday night.
While the order applies to places like grocery and convenience stores, it does not apply to restaurants, Michael Zhadanovsky, a press aide in Gov. Phil Murphy's office, told 70and73.com Thursday morning.
The order "allows retail establishments like grocery stores to operate self-service buffets without an attendant," Zhadanovsky explained.
For restaurants, an April 1 update from the state Health Department advised that establishments offering dining "may operate buffet stations utilized directly by patrons if food is kept behind plexiglass or a similar barrier and an attendant serves customers."
Colonel Patrick J. Callahan, state director of emergency management, explained in his Wednesday order: "The Centers for Disease Control and Prevention has stated that contact with contaminated surfaces and handling and consuming food are not the primary methods by which COVID-19 is spread, so that self-service food and drink can be permitted at retail businesses with certain restrictions in place."
Callahan's order also states: "Retail businesses, such as grocery stores, may permit customers to utilize self-service food, such as buffets and salad bars. Such retail businesses shall limit self-service food and drink stations to those that can be routinely cleaned and disinfected."
In the pandemic, some buffets shut down. Others adapted.
Buffets are a way of life at Atlantic City casinos. The Chairman's Club at Golden Nugget Casino, the dining room for high-rollers, in the past provided a buffet line to accompany its open bar. During the ban, servers take orders from the buffet list, pick up the food and deliver it to the diners.