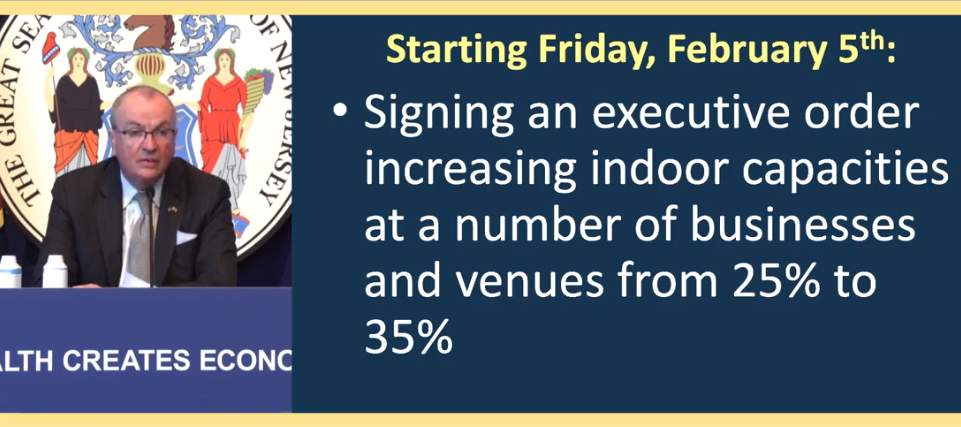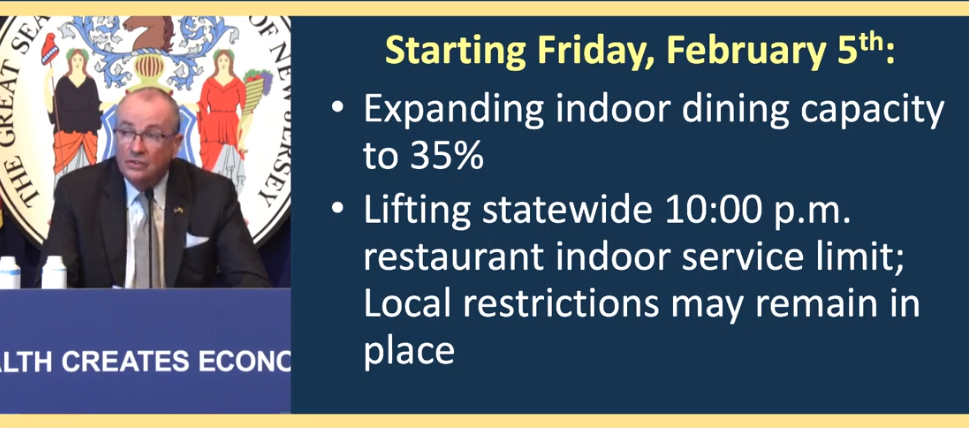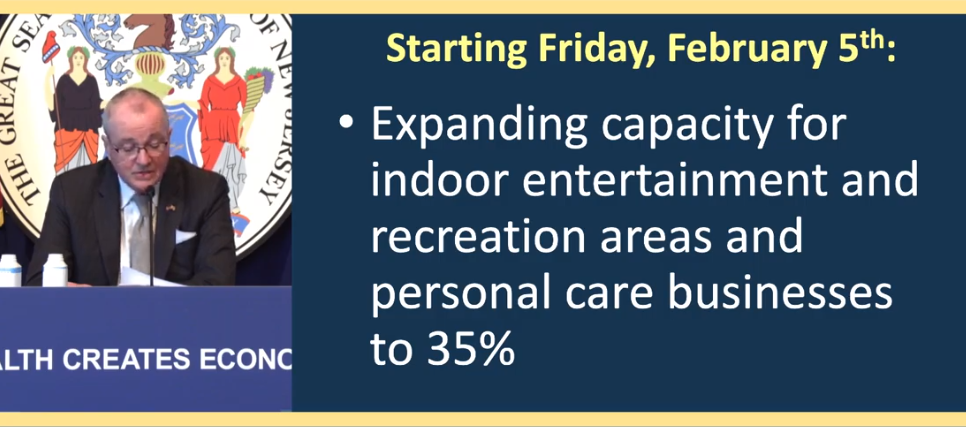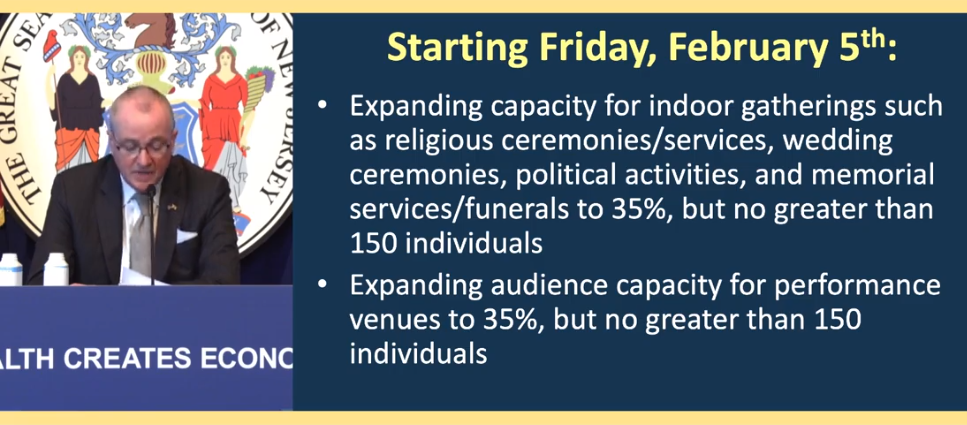 Indoor business and venue capacities — reduced due to COVID-19 precautions in New Jersey — will increase to 35% from 25% beginning Friday, Gov. Phil Murphy announced Wednesday morning.
Restaurants will also be able to remain open beyond 10 p.m., although the prohibition against sitting at indoor bar areas still is in effect.
"I feel confident in signing this order because of the recent trends in our hospitals and our rate of transmission," Murphy said at the state's COVID-19 briefing. "We believe that we can make this expansion without leading to...further stress on our healthcare system."
The one caution, Murphy said, is that the state will monitor the development of new variants of the coronavirus and how they may impact restrictions.
"I'm proud that we've been able to protect our restaurants from the roller coaster of openings and closings that other states have had to implement," Murphy, a Democrat, said. "We have been consistent in our approach," said the governor, who noted indoor dining went to 25% on September 4 and that he believes New Jersey is the only state that hasn't wavered up and down.
"Let there be no mistake, the proprietors have done an exceptional job, but so much of the credit needs to go to the millions of you who have taken your responsibility for ending this pandemic to heart through constant social distancing, wearing your face masks and just exercising common sense," he said.