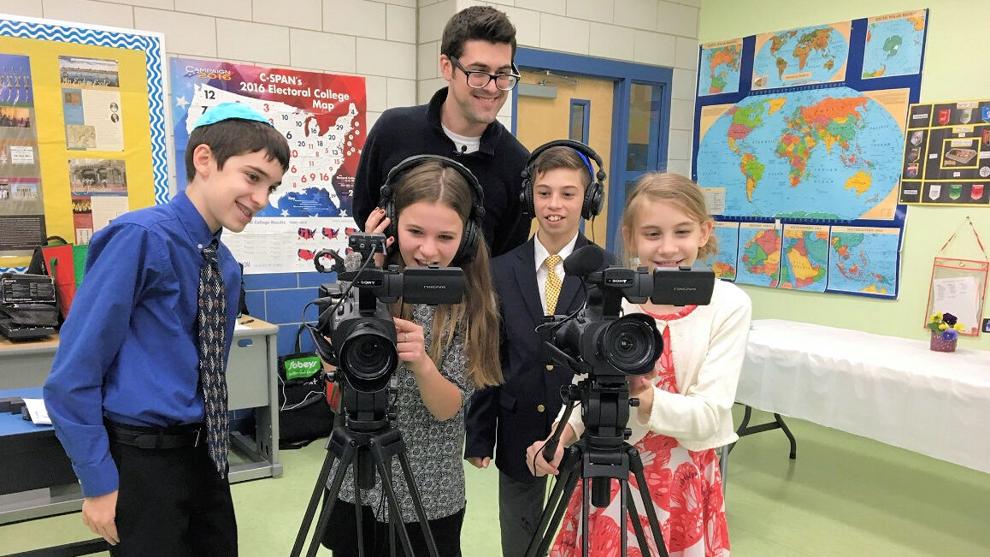 Like students across the nation, those who attend the private Kellman Brown Academy in Voorhees were impacted by the isolation of the COVID pandemic.
"Students have been really disconnected," Debbie Ravitz, a teacher at the Jewish community day school, told 70and73.com.
One solution to re-enage: Immerse the school's middle-school students in their community. 
Beginning next fall, Kellman Brown, which got its start in 1959, will offer the Jewish Leadership Academy, which will send middle-school students on real-life internships to affiliates of the Jewish Federation of Southern New Jersey. 
"We hope this will be an example to our community of what middle-school students are capable of doing," said Rachel Zivic, head of Kellman Brown, which has been on Laurel Oak Road in Voorhees for the last 14 years.
Leadership Academy students in the sixth grade will learn about being a leader and the value of service and will visit an agency. In the seventh grade, the student will get more intensive training, learn about financial literacy and spend a week volunteering at two different agencies.
In eighth grade, students will be ready to select an organization and begin the in-person internship for the full year. At the end of the internship, each student will make a presentation about the experience.
Cooperating organizations include Jewish Family and Children's Services, the Jewish Community Voice newspaper, the Jewish Community Relations Council, Jewish Senior Housing and Healthcare Services and the Jewish Community Foundation, said Ravitz, who graduated from Kellman Brown in 1988. She teaches fifth grade and also is directing the leadership academy.
Hands-on experience is as important as in-classroom experience for the students, Ravitz said.
Zivic said the "goal is to provide authentic, meaningful leadership opportunities for middle-school students that they also continue in high school."
As part of the leadership inspiration, the students are the drivers of the partnerships with the organizations, proposing the missions of their internships, Ravitz explained.
"They come up with the ideas," she said.
The over-arching goal, she said, it to inspire the students to grow into adulthood and serve as the next generation of leaders in the community.