Diggerland USA, the Berlin construction-equipment theme park, will add a 15,000-square-foot outdoor wave pool to its water attractions in time for next Memorial Day weekend.
The Berlin Township Planning and Zoning Board last Tuesday approved the company's application to add the pool and other attractions in a nearly $4 million 2022 expansion plan at its park, which is off Cooper Road.
Ilya Girlya, 45, founded and owns the park with his brother Yan Girlya, 49. They are both Mount Laurel residents.
Ilya told 70and73.com that the new wave pool will have water sprays and a giant hard hat dumping a deluge onto swimmers. A slide tower will be added in 2023, according to the brothers' plans.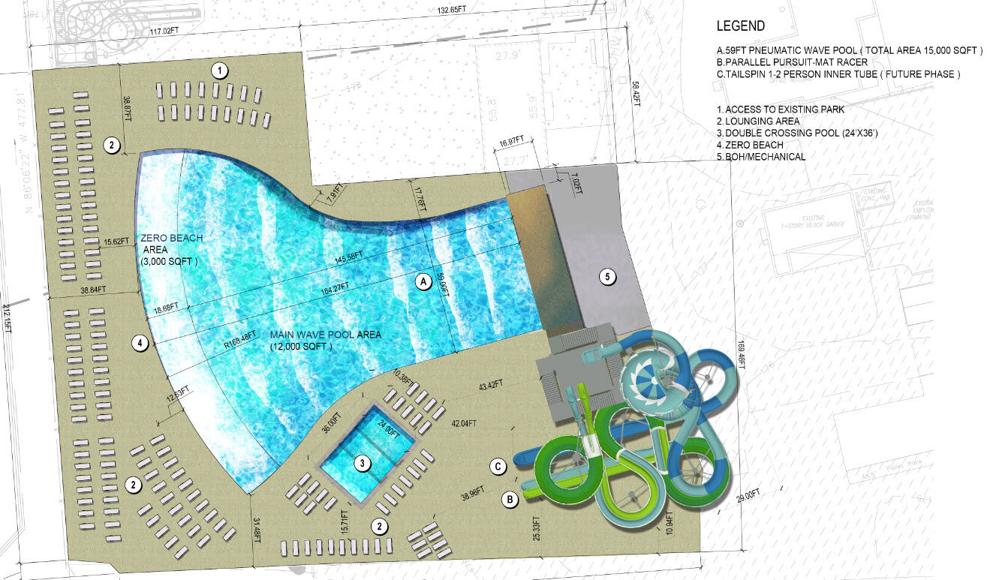 Diggerland opened in 2014, the vision of two brothers born in Russia who grew up around heavy equipment in their family's construction business.
Although their parents initially settled in Northeast Philadelphia, they moved to South Jersey when the boys were young. They grew up near Kings Highway and graduated from Cherry Hill West High School. 
Ilya Girlya said they own patents on amusement rides that incorporate the heavy equipment used at most construction sites. Children and adults operate the front-end loaders, excavators and other equipment in addition to using the water rides.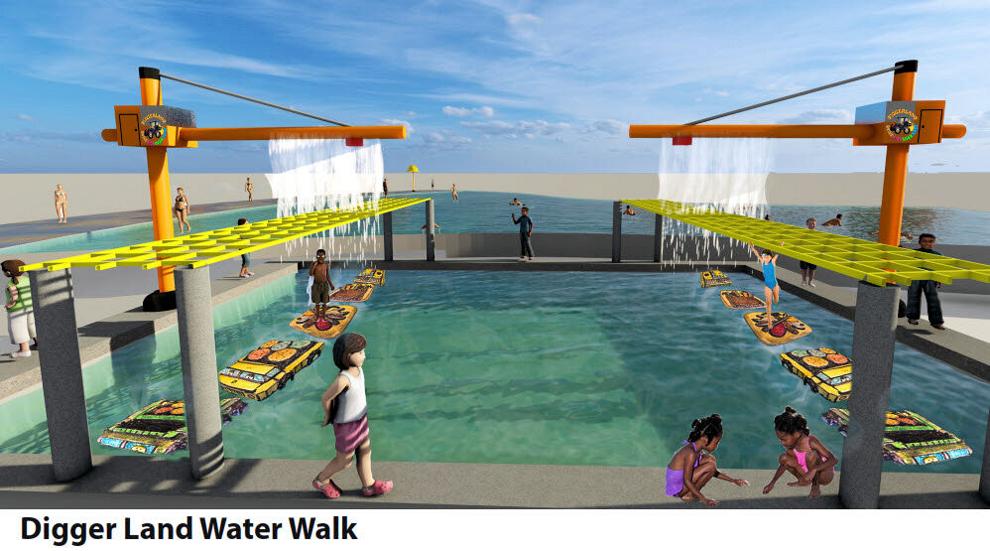 Water attractions are not new to the Girlyas: They used to own Sahara Sam's water park, which is on Route 73 less than a mile from Diggerland. They sold it in 2015, Girlya said.
Girlya would not disclose Diggerland's annual attendance or geographic market, saying the information is proprietary and not revealed.
The brothers became intrigued by the heavy equipment at their parents' construction firm and began to design and build the rides, with safety protocols inspected by the state Department of Community Affairs. Children can work on mini-excavators or ride heavy equipment with an adult.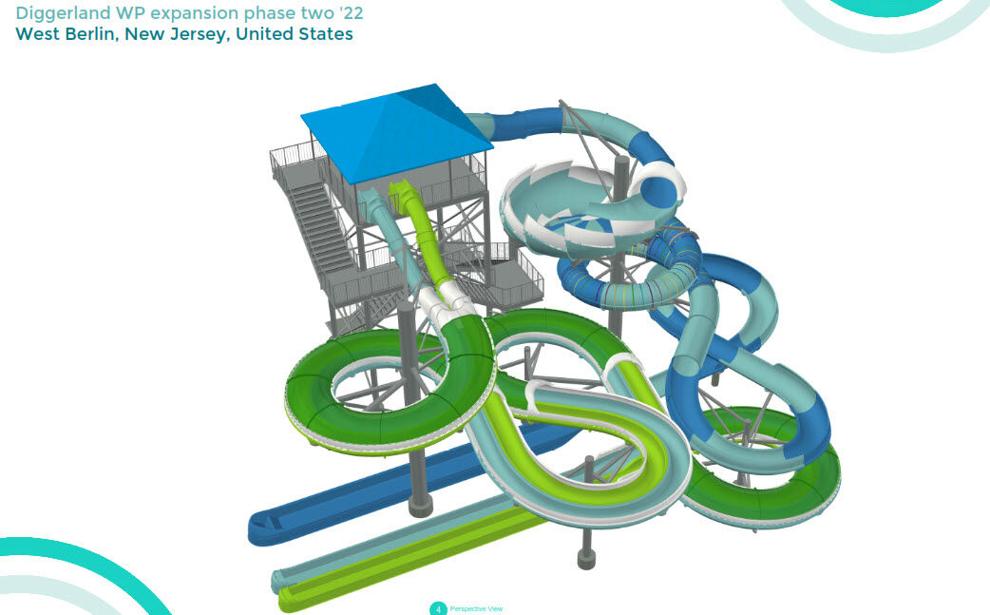 A separate attraction, Diggerland XL, lets customers who are 18 and older ride one-on-one with an employee and operate excavators, bulldozers and front-end loaders. Girlya said he sees a lot of seniors visiting XL, saying that trying out the equipment was on their bucket list.
Diggerland's season runs from mid-March through the end of November. From mid-November to the first weekend in January the park sets up a drive-through holiday light show.
The price of admission to Diggerland and its water rides is $44.95 for people 36 inches and taller and no charge for those under 36 inches. Seniors 65 and older who visit, but do not participate in the rides and attractions, get in free. 
Girlya explained Diggerland has a "pipeline" of new ride ideas. In 2022, he said, the owners plan to announce another addition to the theme park.
The company designs its own rides and cannot simply order equipment from a John Deere dealership, for example, he said. Technology has to be developed to make the ride safe.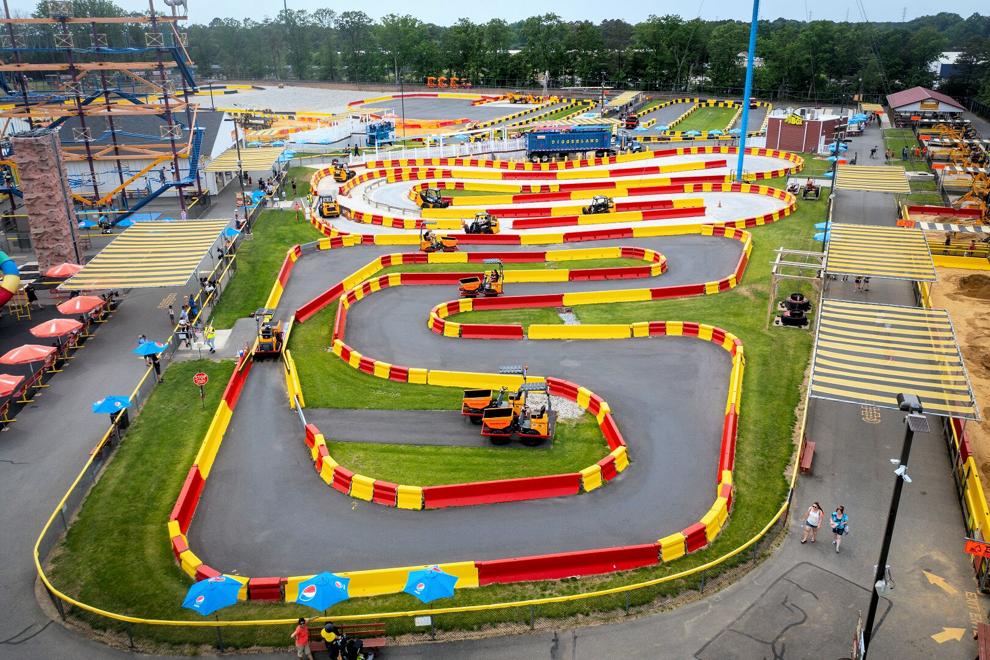 Amusement manufacturers make traditional rides, but not these, Girlya said. Diggerland has not approached the idea of licensing its rides to other theme parks, preferring to keep its designs unique to the Berlin park, he added.
Girlya said Diggerland has found Berlin Township eager to support and accommodate smart growth of businesses. Their relationship began when the brothers built Sahara Sam's.
"It just makes the process very easy to make you want to continue to invest," he said of growing Diggerland in Berlin.
---